The Lion Awakes
Daily News, Culture & Current Affairs about China
Graeme has been using ChinesePod since 2007
"I highly recommend ChinesePod, I haven't found any Online teaching programmes that come close."
People's Daily
Chinese banks study bond sale to raise capital

The Chinese government's stricter liquidity requirement on domestic banks has prompted them to consider sales of subordinated bonds to replenish their capital.
Trade zone projects on border 'are going well'

DANDONG, Liaoning - A detailed plan is expected to come out at the end of the year for the joint development of a trade zone in the Democratic People's Republic of Korea (DPRK) along the border, a senior official in the border city of Dandong told China Daily on Tuesday.

An economic zone on the Chinese side of the border has been established to provide support to the zone in the DPRK, and all work is progressing smoothly, Dai Yulin, Party secretary of Dandong, said.

The latest development was announced as DPRK Prime Minister Choe Yong-rim met President Hu Jintao in Beijing on the second day of his five-day visit to China.

The trip is widely expected to focus on economic reform in the DPRK.
China unveils gold vending machine

China's first ATM dispensing gold bars and coins was switched on this weekend and then swiftly switched back off again.

The country's first gold ATM is officially put into use in Beijing's Wangfujing Street on Sunday. It was shut down again the same day due to technical problems. The machine dispenses gold bars and coins and is operated by Gongmei Gold Trading.
Strategic dependency on US still Japan's Achilles' heel

Last summer, when a Japanese friend came for a visit, we had a long discussion about Japan. I related my impression of the country and what I see as its merits and shortcomings. But my main argument was that Japan needs to put in more effort in strategic planning.
China, India hold strategic dialogue to boost economic ties

BEIJING, Sept. 26 (Xinhua) -- China and India are slated to boost economic cooperation and mutual trust through dialogue as bilateral trade surges, officials said Monday at the one-day first meeting of China-India Strategic Economic Dialogue (SED) in Beijing.
Aviation could lift China, US economies

WASHINGTON - A China-United States partnership in the aviation industry could be the best way to get more badly needed manufacturing jobs back to the US and provide China with the best aviation services.
China encourages N. Korea to choose own path

BEIJING - China encouraged the Democratic People's Republic of Korea (DPRK) to follow a development path that best suits its situation and vowed to provide whatever help it was capable of, as Premier Wen Jiabao welcomed his Pyongyang counterpart on Monday at the start of a five-day visit.
Beijing aims to relocate tens of thousands of residents to suburbs by 2015

BEIJING, Sept. 27 (Xinhua) -- Beijing plans to move tens of thousands of downtown residents to the city's suburban districts over the next five years to ease the overcrowded situation.


Beijing's second-hand home sales drop to three-year low

BEIJING, Sept. 25 (Xinhua) -- Sales of second-hand homes in Beijing slumped to a three-year low in the first 19 days of September, China National Radio reported Sunday.

The contract sales of existing homes stood at 4,233 units from September 1 to 19, the report said, citing figures from the Beijing's real estate transaction management website. In Beijing's real-estate circles, September is known as the golden month as typically many houses are sold during it.

The number represented a drop of 73.4 percent from the same period of last year and was less than one-fourth of the transaction volume in the same period of 2009, according to the report.
China Daily
271 injured in Shanghai's subway crash - VIDEO

SHANGHAI - Signal failure is being blamed for a subway train crash that injured more than 271 passengers on Tuesday.

No one was killed in the crash, Shanghai's health bureau chief Xu Jianguang said at a news conference, adding that a total of 271 people have received treatment in hospitals.

Sun Jianping, the traffic bureau chief, promised that authorities will conduct a thorough investigation into the accident.
Aviation could lift China, US economies

WASHINGTON - A China-United States partnership in the aviation industry could be the best way to get more badly needed manufacturing jobs back to the US and provide China with the best aviation services.

That's the hope of hundreds of Chinese and US aviation industry insiders, who are in Washington for the three-day US-China Aviation Summit.
Euro-zone debt crisis complicates China's policy-making

BEIJING -- The job of China's policymakers to tailor macro measures to better manage inflation and economic growth is becoming increasingly complicated as the euro-zone's debt woes escalate.
China to boost green investment

TIANJIN - The Chinese government will invest 2 trillion yuan ($313 billion) in the area of green economy and low-carbon development in the next five years, cutting 16 percent of per-unit GDP energy consumption compared to 2010, a senior official from China's top economic planner said on Saturday.

"During the Twelfth Five-Year Plan period (2011-15), the Chinese government will boost low-carbon development from 10 perspectives," Xie Zhenhua, vice minister of National Development and Reform Commission, said at the Second China (Binhai Tianjin) International Eco-City Forum.
When women rule the roost

In the old days, when a Mosuo girl turned 13, her family provided her with a windowed room on the second floor of the house, called the "flowering room".

When night fell a suitor would sing under her window, in order to win her heart.

When permitted, the young man would quietly climb through the window and spend the night there.

He would leave in the morning and work for his mother's family in the daytime, but return to his lover at night.

Today, a "walking marriage" usually happens when a girl reaches the age of 20. The relationship is based on mutual affection and ends when one of the couple wishes to separate.
Mosuo men have responsibility for their sisters' children.
An end to matriarchy?

The traditional way of life in Yongning township's only remaining traditional Mosuo village faces a fight for survival. Zhou Wa investigates.
It is the women who do the heavy farm work among the Mosuo. Geiru Yongqing's mother harvests wheat at her family's plot in Yongning, Yunnan province.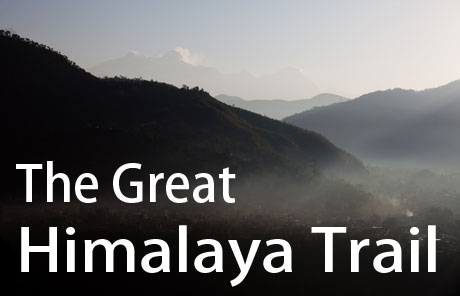 Share your China stories!

The China Daily website is inviting foreign readers to share their China stories with our worldwide audience. Please send your story with your contact information to mychinastory@chinadaily.com.cn. Photos of the author or the story are also welcome.


XinHua News
British PM meets Chinese state councilor on bilateral cooperation

LONDON, Sept. 27 (Xinhua) -- British Prime Minister David Cameron on Tuesday met with visiting Chinese state councilor Dai Bingguo to discuss the cooperation between the two nations.
China, Russia rail against EU aviation emission scheme

BEIJING, Sept. 27 (Xinhua) -- China and Russia on Tuesday jointly railed against a European Union (EU) scheme to demand global airlines buy carbon emission permits, saying it infringes upon other countries' sovereignty and burdens global air carriers.

The EU's plan to force global flights to take part in the Emissions Trading Scheme (ETS) trespasses on the sovereignty of other countries and will "have an extremely negative impact on the international aviation industry," said China's Civil Aviation Administration (CAAC) in a joint statement with Russia's Transport Ministry.

According to the EU plan, as of January 2012, airlines flying to or from the bloc will have to buy permits from the EU's Emissions Trading Scheme (ETS) for 15 percent of the carbon emissions they generate, with large fines for noncompliance.

The joint statement said any solution must be based on agreement and mutual benefit and should be aimed at the sustainable development of the global aviation industry.
Kuwait says joint refinery with China to promote bilateral oil cooperation

KUWAIT CITY, Sept. 25 (Xinhua) -- Kuwaiti Oil Minister Mohammad Al-Busairi said Sunday that the China-Kuwait joint oil refinery would help promote cooperation between the two countries in the oil sector.
Chinese State Councilor Dai Bingguo: China will unswervingly follow path of peaceful development

LONDON, Sept. 25 (Xinhua) -- Britain's Sunday Telegraph on September 25 published a signed article written by Chinese State Councilor Dai Bingguo. The following is the full text:

The Chinese government recently released a White Paper titled China's Peaceful Development, in which it declared to the world that peaceful development is a strategic choice China has made.

It will lead China to modernisation and prosperity, and because of this China will make a greater contribution to world civilisation and progress.

China will work together with other countries to build a harmonious world of durable peace and common prosperity. People may ask: should the world have confidence in China's sincerity to follow the path of peaceful development? How should the international community respond?
China says its trade ties with Latin America boosts economic growth

BEIJING, Sept. 21 (Xinhua) -- China on Wednesday said its economic relations with Latin America boosted the region's economic and social development.

"China and Latin America have innovated ways of cooperation, realized rapid development of trade cooperation and robustly boosted their respective economic growth," Foreign Ministry spokesperson Hong Lei said at a regular press briefing on Wednesday.


2011 Summer Davos opens in northeast China city

DALIAN, Sept. 14 (Xinhua) -- The Annual Meeting of the New Champions 2011, also known as the Summer Davos, opened in Dalian City of northeast China's Liaoning Province on Wednesday morning.

Chinese Premier Wen Jiabao delivered a speech at the opening ceremony.

The forum, scheduled on Sept. 14-16, has attracted some 1,700 participants from 90 countries and regions.
China pushes for construction of Northeast Asia free trade area

CHANGCHUN, Sept. 7 (Xinhua) -- China is seeking to push forward the establishment of a free trade area among Northeast Asian countries in order to further boost the economic and trade exchanges in the region, a senior political advisor said Wednesday.

"All countries in Northeast Asia should make efforts in building a regional cooperative framework and exploring the construction of a free trade area under the backdrop of global and regional economic integration," said Bai Lichen, vice chairman of the National Committee of the Chinese People's Political Consultative Conference (CPPCC).

Bai made the remarks at the ongoing 7th China Jilin Northeast Asia Investment and Trade Expo in Jilin's capital city Changchun.
Global Times
The signal of Shanghai subway crash

A subway train in Shanghai rammed into another on Tuesday, injuring 260 people. Reportedly due to a signaling fault, the tragedy resembles the bullet train collision on July 23. Avoiding signaling mistakes is not impossible, therefore these frequent accidents in China apparently show flaws in the signaling system, a system which governs people's lives.
Highway closure points to deep issues

The grand project of building a 235-kilometer highway in Gansu Province, which began in 2007 at a cost of 8 billion yuan ($1.3 billion), was finally finished in May. However, potholes and cracks soon appeared. After only three months, the whole road was closed for a thorough overhaul.

It remains unknown if the scandal involved severe corruption, or was caused by hasty construction. But it is a black spot on China's modernization record.

The entire highway's asphalt surface, as thick as 15 centimeters, is now being removed and repaved. This is one of the most stupid mistakes in quality control.
China needs to do more than condemn

Beijing has condemned Washington's latest announcement of arms sales to Taiwan. But analysts both at home and abroad do not think China will use serious measures to retaliate.
Over the past years, there seems to have been a fixed routine between the US and China on the arms sales issue.
CHINA
CCTV 9
News and Current Affairs
Dwelling in the Fuchun Mountains - FEATURE
Over 260 injured in Shanghai subway crash - VIDEO

SHANGHAI, Sept. 27 (Xinhua) -- A subway train rear-ended another Tuesday afternoon in Shanghai, leaving some passengers injured, the subway operator said.
Super Rice Output Sets New WR
Tu Youyou wins Lasker Award
Chinese scientist presented "America's Nobel" for anti-malaria drug

New York, Sept. 23 (Xinhua) -- A Chinese scientist was presented a prestigious U.S. award on Friday for the discovery of artemisinin, a drug therapy for malaria that has saved millions of lives across the globe, especially in the developing world.
See Kaixin's - Women in China
E. China commemorates 2562th anniversary of Confucius' birth

Actors perform during a dancing opera about Confucius (551-497BC), a Chinese thinker, educationist and philosopher, in Qufu, Confucius' hometown in east China's Shandong Province.
Musical Play-Love U, Teresa on Center Stage

"Love U, Teresa" is a Broadway-style musical play commemorates late Taiwan singer Teresa Teng (1953-1995). The musical is about Teng in heaven helping young musician Zhou Mengjun to pursue her dream with her music. The musical uses the simple values of love and loyalty celebrated in Teng's songs. More than 30 of Teng's greatest hits sung by two actresses who play Teng, including "I Only Care About You," "The Long Road of Life" and "The Moon Represents My Heart." The musical made its debut in Hong Kong in 2010 and was well-received. Many people said they could not believe the two singers/actresses looked so much like Teng.
Dialogue (30 Minute Current Affairs Program)
The Wall Street Journal
Video: China's Trade Surge Overwhelms U.S.

Asia Today: A new study suggests that the impact of trading with China could be worse for the U.S. economy than previously thought; Australia is seeing a reversal in the rise and rise of its currency, while China continues to guide the yuan higher.
Tallying the Toll of U.S.-China Trade

Study Sees Americans Bearing High Economic Cost of Imports as Labor Market Struggles to Adapt

For years, economists have told Americans worried that cheap Chinese imports will kill jobs that the benefits of trade with China far outweigh its costs.
Chinese Banks Raise Capital Amid Bad-Loan Concerns

BEIJING—Industrial & Commercial Bank of China Ltd. said it could raise up to $11 billion from debt markets over the next nine months, in the latest effort by a major Chinese bank to replenish capital amid widening concerns about potential bad loans.
Turmoil Stings Yuan Bonds

Turmoil in global financial markets has taken a toll on one unlikely victim: the burgeoning market for Chinese-yuan bonds issued offshore.
China Central Bank Sets Yuan Post at Record

BEIJING—China's central bank set the yuan's official guidepost at a new high Monday even as global investors continued to push the currency lower, suggesting that Beijing will continue to let the Chinese currency strengthen despite global economic jitters.
Caterpillar Upbeat on China Economy

PEORIA, Ill.—Caterpillar Inc. remains confident about prospects for China's economy over the next few years despite a recent slowing as authorities there fight inflation, Richard Lavin, a group president of the world's largest maker of construction and mining equipment, said in an interview.
How High Rare-Earth Prices Can Be Magnetic

China is trying to make itself magnetic to industrial consumers of rare-earth elements, and it may attract a key customer.
Caixin Century to China Economists: Do Better

Caixin Century, one of China's leading economics and finance publications, is displeased with China's foreign investment-bank economists. In a feature article in its latest edition, the magazine takes a sideswipe at "colorless" economists with few independent views and limited market impact.
Citizens' Rights, the Constitution and the Courts

The Chinese Constitution, like that of many other nations, proclaims the rights of citizens, but in practice does not support those rights: Unlike many other constitutions, the Chinese version can't be used as the basis for a legal challenge of acts that violate a citizen's rights.
WASHINGTON—China to Europe: Don't expect a bailout from us.

That was the message delivered by a number of Chinese officials during meetings at the International Monetary Fund, where China was widely seen as an answer to the euro zone's problems, either as a purchaser of European debt or as a country that could further goose its economic growth rate.
The New York Times
Shanghai Subway Crash Injures Hundreds
By DAVID BARBOZA

Hundreds of people were injured Tuesday when a subway train slammed into the rear of another train in a sprawling transit line that had opened just last year in Shanghai.
The Case for Countering China's Rise

Aaron L. Friedberg considers the growing Sino-American rivalry and calls for the U.S. to project hard power to counter China's rise.
Op-Ed Columnist
For Jobs, It's War

"The war for global jobs is like World War II: a war for all the marbles. The global war for jobs determines the leader of the free world. If the United States allows China or any country or region to out-enterprise, out-job-create, out-grow its G.D.P., everything changes. This is America's next war for everything."


Caixin Online
Chinese Miner Opens Gold Plant in Kyrgyzstan

Full Gold Mining said it expects to produce gold concentrate by the end of the year

(Beijing) – Full Gold Mining has begun mining operations at the Ishtamberdy deposit in the southern Kyrgyz region of Jalalabad on Sept 21.
Policy Shift Squeezes Developer in Kunming

Land developer Yunnan Urban Investment is sinking in an unreliable sea of government policy change

Two years ago, stock watchers predicted profits would skyrocket past 10 billion yuan for Yunnan Urban Investment Real Estate Co. The predictions pushed the government-backed developer's stock price to a high of 34.20 yuan at the end of 2009.
Shanghai Housing Inventory Surges

According to data from China Real Estate Information Corp. (CRIC), new housing inventory hit nearly 2 million square meters, an increase from last year's stock of 1.3 million square meters
China Launches Iron Ore Price Index

Zhou Wangjun, deputy director of the NDRC Department of Price, said China's introduction of its own iron ore price index is a forced choice to affect the formation of international iron ore prices

(Beijing) – China has launched a weekly iron ore price index in an aim to create an alternative gauge for commodities pricing on the international markets.
Shanghai to Open Bond Market to RQFII Funds

Morgan Stanley expects around 80 percent of the 20 billion yuan issued in the first round of the Renminbi QFII quotas would enter domestic bond markets

(Beijing) – Shanghai is gearing up to attract Renminbi Qualified Foreign Institutional Investors (RQFII) through enhancing its bond market, said Shanghai Municipal Financial Office Head Fang Xinghai in a press conference September 15.
Crowded Shandong Grabs Sea for Future Growth

Land reclamation, including island-building, is a booming business along Shandong's 3,345-kilometer coast

Rock by rock, a barren hill in the city of Longkou is being dismantled, trucked and dumped into the sea to create what's expected to be China's largest artificial chain of islands by 2014.

The labor-intensive, 10 billion yuan project is just one example of a huge push to create more commercial, industrial and residential space in Shandong Province by reclaiming the sea.
Following Ji Xianlin's River West, Then East

Eastern thought offers a valuable perspective of economic and ecological issues, proving that culture ebbs and flows

This past summer holiday, I finally read a 2006 book in Chinese written by the grand, old man of Chinese cultural linguistics, Professor Ji Xianlin (1911-2009). The title of his book crystallizes his view that culture and civilization are like a river that flows east for 30 years and then west for the next 30.
Not Too Late for Fujian's Tulou Buildings

The 400-year-old Chengqi clan home in Fujian Province's Yongding County is known as the "king of earthen Hakka buildings." Known locally as 'tulou,' it received World Cultural Heritage status from the United Nation's World Heritage Centre in 2008.
Asia Times Online
Bangladesh gains from China's rising cost base
By Syed Tashfin Chowdhury

Bangladesh and other South and Southeast Asian countries are increasingly attractive alternatives for international companies seeking a lower-cost base than China, where rising labor costs and an aging workforce are taking their toll.

Taiwan set to remove ethylene straightjacket
By Jens Kastner

A tanker carrying ethylene - essential to innumerable industrial processes and products - sailed directly from mainland China to Taiwan this month, a journey that could start a transformation of Taiwan's petrochemical industry - even if Iran stays out of the picture.

US F-16s hone in on cross-strait links
By Jian Junbo

China reacts with such fury to the chronic issue of United States arms sales to Taiwan, reawakened by the near US$6 billion upgrade for F-16C/D fighters, as it views the US as deliberately forming barriers to a "Great Unification". Though cross-strait ties are ever more cordial, Washington would gladly sabotage them to ensure the strategic success of its "return to Asia".

Taiwan, canary in the coal mine
By Jens Kastner

Set to accelerate the Asia-Pacific arms race, the F-16 deal includes advanced missiles, smart bombs and radar. That package doesn't phase the People's Liberation Army across the strait, however. Not only does it offer a chance to study US military technology - by spying on Taiwan - it also gives the generals the perfect reason to demand that Beijing speed up modernization of the PLA.
SEARCH for more news on Taiwan
New Thinking about the Taiwan Issue: Theoretical insights into its origins, dynamics, and prospects (Politics in Asia)

By Jean-Marc F. Blanchard (Editor), Dennis V. Hickey (Editor)
The "Taiwan question" has long been considered one of the most complicated and explosive issues in global politics. In recent years, however, relations between Taiwan and the Chinese mainland have improved substantially to the surprise of many. In this ground-breaking collection, distinguished contributors from the US, Asia, and Europe seek to go beyond the standard "recitation of facts" that often characterizes studies focusing on the Beijing-Taipei dyad. Rather, they employ a variety of theories as well as both quantitative and qualitative methodologies to analyze the ebbs and flows of the Taiwan issue. Their discussions clearly illuminate why there is a "Taiwan Problem," why conflict did not escalate to war between 2000 and 2008, and why cross-Strait relations improved after 2008. The book further reveals the limits of realism as a device to gain traction into the Taiwan issue, demonstrates the importance of taking into account domestic political variables, and shows how theory can be used to advance the cause of better China-Taiwan relations and to analyze the potential for future conflict over Taiwan.

New Thinking about the Taiwan Issue is essential reading not only for students, scholars and practitioners with an interest in studying relations across the Taiwan Strait, but also for any reader interested in economics, international relations, comparative politics or political theory.
THE ROVING EYE


An extreme traveler, Pepe's nose for news has taken him to all parts of the Pepe Escobar globe. He was in Afghanistan and interviewed the military leader of the anti-Taliban Northern Alliance, Ahmad Shah Masoud, a couple of weeks before his assassination


Subscribe to 'The Lion Awakes'
NEWS FEED
& Receive a Daily Summary of the International News about China
Subscribe in a reader
"The Real China is made by Chinese mothers and grandmothers, from each individual family's hard work," says Xue Xinran
Insights into China's
Society & Culture

China Themes
Insights into China's Society & Culture
Yuan Revaluation & Internationalisation
Kaixin Mini Google Search Engine
Research China
Kaixin has a wealth of archived news & articles on all aspects of China going back to 2008.
You can SEARCH the WWW via Google but there is no QUALITY CONTROL of the articles.
This can waste a lot of time.
You can SEARCH a particular online publication, but then you would miss out on the cross section of publications that Kaixin collates.
PLUS Kaixin has an extensive archive of background information about China.
ALL of the News & Articles in Kaixin are substantive and come from well-respected sources - each Article has a Link back to the original source.
Enter a Search Term in an area that interests you and see what comes up
Kaixin Site Search
Click on a Logo