The Lion Awakes
Daily News, Culture & Current Affairs about China
Graeme has been using ChinesePod since 2007
"I highly recommend ChinesePod, I haven't found any Online teaching programmes that come close."
People's Daily
China heightens ocean awareness

The Chinese nation used to lack ocean awareness. Much of its glory has been related to the land rather than the sea, and the Silk Road linking Asia and Europe through trade was mainly on land. Admittedly, Zheng He, a senior general and eunuch in the Ming Dynasty carried out several great naval expeditions with some 120,000 people, which were the most glorious sea-related events in Chinese history. However, "China has never carried out as great expeditions since Zheng He died," said Liang Qichao, a philosopher and reformist during the Qing Dynasty.

China started banning maritime activities in the Ming Dynasty, when its GDP ranked first in the world. The ban is partly why the country slid into decline and suffered imperialist bullying in the last century.
China may delay raising interest rates until 2012

China may join Asian nations from South Korea to India in delaying interest-rate increases after the nation's leaders called for global cooperation to stabilize financial markets.


China to export first light rail train to Europe

On Aug.10, the first high-tech light rail train produced for export to Europe came off the line, marking a significant achievement for CSR Zhuzhou Electric Locomotive Co., Ltd.

Cracking the European market, which has the world's highest standards for rail transit, is extremely difficult, said Xu Zongxiang, the general manager of CSR Zhuzhou Electric Locomotive Co., Ltd.

"[It] signifies that our innovation capability of equipment and technology in rail transit has been approved by the world class market," Xu said.
China's aid to Africa above reproach

China's aid to Africa began in 1959. When Premier Zhou Enlai visited Africa in as early as the beginning of the 1960s, he proposed the "Eight Principles for China's Foreign Aid to other Countries," which clearly prescribed that while the Chinese government offers aid to other countries, it will strictly respect their sovereignty and would never attach any extra conditions or ask for any privileges.
Shenzhen ready for unique opening of World University Games

SHENZHEN, Aug. 10 (Xinhua) -- China's organizers have vowed to open the 26th World University Games with a totally "unique" ceremony Friday night in Shenzhen, a southern Chinese city that neighbors Hong Kong.

With the spectacular opening of Beijing 2008 Olympics still lingering in the memoies of many, Shenzhen is keen to impress the world in a different way when the Universiade start at the Shenzhen Bay Sports Center, nicknamed the "Spring Cocoon" because of its look.

"Unlike the ceremonies of previous multi-sport events, we've given emphasis to the ritual itself and the athletes, while the artisitc performance takes secondary role," said Jiang Haoyang, the chief director of the opening ceremony for the Shenzhen Universiade, which take place from Aug. 12 to 23.
State newspaper in Ghana calls for learn from Chinese experience

ACCRA, Aug. 11 (Xinhua) -- A popular daily newspaper in Ghana has welcomed the readiness of China to share its agricultural and technological expertise with Ghana as part of its bilateral commitment to the West African country.
Argentinean vice presidential candidate pledges to deepen relations with China

Argentinean vice presidential candidate Javier Gonzalez Fraga Tuesday called the relationship between Argentina and China very important and pledged to deepen bilateral ties.
Romanian PM to focus on economic cooperation in China visit

BUCHAREST, Aug. 10 (Xinhua) -- A key focus of the visit to China would be efforts to enhance economic cooperation with the country, said Romanian Prime Minister Emil Boc at airport before taking off for China on Wednesday.
Canadian native people to increase engagement with China

British Columbia' s native people announced Tuesday they are seeking to play a greater role in the Canadian province's engagement with China through a new strategy aimed at stronger cultural and economic ties.
Chinese, Mozambique presidents discuss strengthening bilateral links

Chinese President Hu Jintao said on Wednesday that Mozambique President Armando Emilio Guebuza's current state visit to China will enhance mutual understanding between the two nations and create a bright future for the development of bilateral ties.
Bolivian president arrives in Beijing for China visit

Bolivian President Juan Evo Morales Ayma arrived in Beijing Wednesday morning, kicking off a visit to China.
PLA's operation in S. China routine drill: Defense Ministry

China's Ministry of National Defense on Tuesday said that a recent People's Liberation Army (PLA) operation in south China was a routine drill.
China's aircraft carrier sets sail for sea trial

Beijing (People's Daily Online)--China's first aircraft carrier, rebuilt from the imported steel platform "Varyag" from Ukraine, is scheduled to make its maiden voyage for a series of sea trial today.
Should we cater to the US "special interest" in Asia ?

By Li Hongmei

In recent days, Sino-US interaction in the Asia-Pacific region has witnessed an upturn both in cooperation and contest. The tendency is, on the surface, determined by interests and policies, but the profound reason lies in the fact that both are influenced, perhaps subtly, by the self-perception and the perception of each other. Only on the basis of knowing about themselves and knowing about each other, can a sound interaction set in.


CPC seeks closer ties with China's grassroots to consolidate ruling status

Li Hongmei just finished a long telephone conversation with her daughter, who will take this year's National College Entrance Examination (NCEE), or "gaokao," on Tuesday.

Li, a 42-year-old Communist Party of China (CPC) member from the Ganzhou Municipal Forestry Bureau in east China's Jiangxi Province, is doing a year of public service in the village of Lixin in Jiangxi's city of Ganzhou.

"My daughter complained about my neglect over the past six months while she was preparing for the NCEE," Li said.

Li came to Lixin to offer assistance to 40 rural households around the end of 2010, when 20,000 other Party members were dispatched to 3,751 villages by the Ganzhou Municipal government.

A nationwide campaign launched by the CPC at the end of 2010 called on Party members to go deep into China's most remote towns and villages. The campaign is intended to give Party members a better understanding of the problems and issues facing the country's rural population, and to give those rural people a helping hand.

"I have to leave my family and stay with the locals in this small village for one year to fulfill our Party's commitment to the people," said Li.
Americans' right move to cut spending

By Li Hong

It always makes economic sense to reduce deficit spending when a country's national revenue has been exhausted during dire times. The gap between expenditure and income should be carefully watched by the budgeters, so that it won't place a country's health in peril.
Old Han customs stand the test of time

Guizhou is home to 34 ethnic groups of China's total 56. A clan of Han Chinese, an overall majority in China but known as Tunpu people here, has strived very hard to maintain their traditions of old Han culture.
For 600 years, Tunpu people have been living in fortress-like stone houses and keeping the old Han culture.
China Daily
Opening ceremony starts for Shenzhen Universiade - SLIDESHOW

Dollar assets concerns eased

Locke emphasizes importance of bridging differences

BEIJING - China's dollar investments in the United States remain safe despite concerns following the credit rating downgrade, Gary Locke, the new US ambassador to China, said on Sunday.

Since Standard & Poor's cut its credit rating for long-term US debt in early August, Washington's fiscal policy, and the uncertainty it has caused for Beijing's large holdings of dollar assets, have been under fire in the Chinese media.

Beijing has urged Washington to take "responsible" measures to raise market confidence in the dollar and US government debt.

Much of Beijing's $3.2 trillion foreign exchange reserves are invested in US government bonds.
New US ambassador to China Gary Locke is surrounded by journalists outside his residence in Bejing on Sunday during his first meeting with the media after arriving on Friday night.
Illegal dumping pollutes water

BEIJING - More than 5,000 tons of highly toxic industrial waste were dumped illegally in rural areas near a Southwest China city, causing livestock deaths and soil and water pollution, local authorities said over the weekend.

Water resources experts arrived on Sunday to assess the condition of the Nanpan River, which is the source of the Pearl River, Quan Ende, deputy head of the publicity department in Qujing city of Yunnan province, said on Sunday.

Two truck drivers illegally dumped 5,222 tons of chromium compound waste, a highly toxic heavy metal, in three townships in Qujing city between the end of April and June, the city's publicity department said in a statement on Saturday.

The drivers, identified as local residents Wu Xinghuai and Liu Xingshui, were under contract with Yunnan Province Luliang Chemical Industry Co Ltd, a local chromium producer, to ship the waste to a treatment plant in neighboring Guizhou province, according to the statement.

But the men never made the delivery; instead, they dumped the waste and saved the transport costs, local authorities said.

Both have been placed under arrest.

See Kaixin's - Green China
Canada links future with China

OTTAWA - Deepening its strategic partnership with China will help Canada recover from recession, Foreign Minister John Baird told Xinhua in a recent interview.


Agency defends giving railway ministry rating

Sufficient cash flow and 'strong' ability to repay reasons for AAA

BEIJING - Rating agency Dagong Global Credit Rating Co defended the AAA rating it gave the Ministry of Railways on Saturday, despite severe public criticism of the ministry following a fatal train crash last month.
A new hotel opens every four days

China is opening an international hotel every four days, making it the world's fastest hotel market, Shanghai Morning Post reported.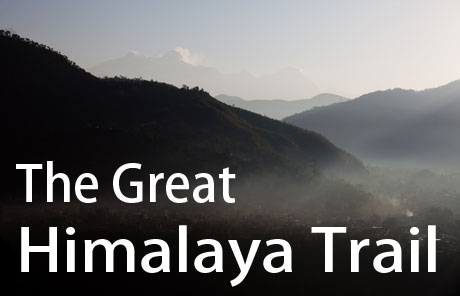 Share your China stories!

The China Daily website is inviting foreign readers to share their China stories with our worldwide audience. Please send your story with your contact information to mychinastory@chinadaily.com.cn. Photos of the author or the story are also welcome.


XinHua News
The world appreciates a steady yuan: World Bank

SYDNEY, Aug. 14 (Xinhua) -- In a ranging speech, World Bank Chief Robert Zoellick on Sunday warned of a continuing dangerous world economic climate and said in such fragile times the RMB may prove a surprise winner.

Zoellick said the steady Chinese yuan may help global markets pull through "a time of danger."

Speaking at the Asia Society's annual dinner in Sydney, Zoellick said RMB and other currencies may form a basket in the future to play the role as the international reserve currency and better serve the world economy.

Zoellick said that while China may not be able to repeat its past stimulatory policy due to high inflationary pressures, he was encouraged by both the Chinese leadership's attentiveness and its track-record of working with organizations like the IMF and the World Bank.
See Kaixin's - Yuan Revaluation & Internationalisation
China's microblogs enhance public's supervision of government

BEIJING, Aug. 14 (Xinhua) -- A decade ago, the most favored medium for Chinese people to air their complaints was perhaps through the state-owned China Central Television network.

However, the Internet has superseded television as the most popular means for the airing of discontent, with microblogs leading the charge.

Microblogs came to prominence in China just two years ago, but have exploded in popularity. Sina Weibo, one of the country's most popular microblog providers, has allowed the country's citizens to supervise - and criticize - China's government in ways that were never thought possible before.

In comparison to microblogs, traditional media entities face technical and systematic restrictions in their efforts to observe and supervise the government. The Internet and its vast number of microbloggers are now able to make up for this deficiency, according to Zhan Jiang, a professor of journalism at the Beijing Foreign Studies University.
Shanghai to invest 160 mln yuan to transform Expo Axis into business center

SHANGHAI, Aug. 11 (Xinhua) -- The Expo Axis, the landmark structure of 2010 Shanghai Expo, will be turned into an emporium at the cost of 160 million yuan (25.02 million U.S. dollars), according to the project's operators on Thursday.

The one-kilometer-long Expo Axis, standing in the center route in the Expo site as the main entrance of the site, will provide a commerce area of 130,000 square meters after it is transformed into business center, said Ding Shao, president of EXPO Shanghai Group.
More than 4,200 Beijing couples register marriage on "Chinese Valentine's Day"

BEIJING, Aug. 7 (Xinhua) -- A total of 4,251 couples registered their marriage by 6 p.m. Saturday in Beijing on the so-called "Chinese Valentine's Day," according to the capital's civil affairs authorities.

Qixi, literally "Night of Sevens," falls on the seventh day of the seventh month on China's lunar calendar. It is based on the legend of two separated lovers, Niu Lang and Zhi Nu, who could only meet each other on Qixi through an interstellar bridge formed by magpies.

People have been moved by the love story and the tradition of Qixi has been preserved for more than 2,000 years.

Nowadays, many young people view Qixi as Chinese Valentine's Day and an occasion for celebration with their partners.
See Kaixin's - Qixi Festival 七夕节 - China's Valentine
Global Times
China's grass really is greener

The most chaos I deal with in my daily life in China is whether or not a cyclist or cabbie is going to stop for me as I cross the street. I don't live in fear of violent riots breaking out in the streets of Beijing, of the economy collapsing around me, of being ordered into my home at night due to a police curfew. I feel safe here, more so than I ever did in the American cities in which I lived.
High-speed rail overhaul begins

Railway stations across China have shortened the pre-sale period for tickets in preparation for an upcoming service readjustment following the State Council's order Wednesday to slow down high-speed trains.

Most stations shortened the pre-sale period from 15 days to just four or five days. Authorities suspended ticket sales for all high-speed trains starting from Shanghai to Beijing, Nanjing and Hangzhou after August 15.
Blood stains the Silk Road

Terrorists who spilled blood and bombed a building last month have again shaken Uyghur and Han residents in two cities along the ancient Silk Road in Xinjiang Uyghur Autonomous Region.

In Kashi, also known as Kashgar, the blood has been cleaned and damaged buildings have boarded up. The suspects of the violence have been arrested or killed. Recovering victims are wondering what triggered the random attacks and their anger is tinged with deep sadness.
CCTV - 9
News for Today
China Business Culture Science & Technology Travel
Full CCTV9 Television Coverge in English
China's refitted aircraft carrier left its shipyard at Dalian Port in northeast Liaoning Province on Wednesday morning to start its first sea trial. Military sources said that the first trial is on schedule for the carrier's refitting project and shouldnt take long.
After returning from its trial, the aircraft carrier will continue refitting and testing work. The carrier was originally built by the former Soviet Union which named it Varyag but failed to complete its construction before collapsing in 1991. The still-unnamed aircraft carrier was an empty shell. Ukraine disarmed it and removed its engines before selling it to China.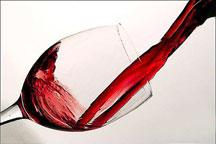 For China´s new middle class, wine has become a way of expressing social elitism, while it&acu...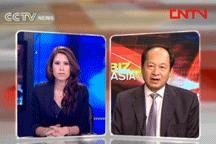 Mr. Ding Yifan
Analysis on China July´s mix picture of economic figures
Dialogue (30 Minute Current Affairs Program)
Dialogue 11/08/04 India looks east
Dialogue 11/08/05 Inflation and China´s masses
Dialogue 11/08/07 Homegrown terror in the west
Dialogue 11/08/09 New figures reaffirm inflation challenge
The Wall Street Journal
China Bows to Plant Protesters

SHANGHAI—The Dalian city government agreed to shutter a chemical plant in an unusual display of responsiveness, bowing to environmental protests that brought thousands of residents onto the streets of the northeastern Chinese port city.

The decision to close the plant was announced just hours after Dalian's Communist Party Secretary Tang Jun, standing atop a police van, tried and failed to disperse a crowd authorities estimated at 12,000 with a pledge to relocate the plant at a future date.

"Time!" "Time!" "Tell us when!" members of the crowd shouted back at Mr. Tang, drowning him out.

Just two years old, the ...
Kaixin OpEd - From time to time (well, quite regularly really) people accuse of being too pro China, or ignoring the problems.

Xiaosui and I (Graeme) are not saying that there are no problems in China, no issues. However, that is not the focus of Kaixin. The problems and negative issues in China are well covered in both the Western and the Chinese Media.

It is necessary that people stand up and expose problems and negative issues in any country, China included.

Xiaosui and I respect the people who stand up in China and voice their concerns and expose corruption. It can take immense courage in China, where the power of the State and the Communist Party is still strong and largely un-accountable. Where the judicial system has a long way to go before it is independent and fully transparent.

However, there are positive steps being taken, and the Chinese people are starting to demand a more open and fairer society, free (as possible) from corruption and nepotism.

This will take time.

They need the encouragement and the hand of friendship from countries like America. Not constant criticism, derision and patronising, which Xiaosui and I see every day in the Western Media.

The people on the ground, the everyday people of America, and western countries in general, are on the whole fine, upstanding and open to friendship. Just like the people in China.

Shouldn't we extend the hand of friendship and not let the media and the politicians get in the way.
U.S. Shows off Carrier Amid Tensions

ABOARD THE USS GEORGE WASHINGTON—Less than a week after China launched its first aircraft carrier, the U.S. showed off its own big-boy supercarrier to former enemy Vietnam—one of several smaller Asian nations with jittery nerves amid Beijing's burgeoning maritime ambitions.

Kaixin OpEd - Great! Just what we need .... a "mine's bigger than yours boy's own mentality"
China's Official Data Muddy Its Housing Picture

The outlook for China's housing sector is both crucially important for the world economy and—because of weakness in the data—very hard to predict.
See Kaixin's - China Real Estate
The Yuan Is Not the Answer

The way to control inflation is with another wave of economic reform.

The real solution to rising inflation and slowing growth is more efficient use of capital, which in China's case means liberalizing the banking system. Currently the state sets a low floor on deposit interest rates, so that households are deprived of income from their savings, and it sets a ceiling on lending rates so that the state-owned banks make a healthy margin whomever they lend to.
See Kaixin's - The Yuan Revaluation & Internationalisation
Are China's National Treasures Safe Inside the Forbidden City?

A string of recent stories in the Chinese press have sparked a new wave of public scrutiny of Beijing's Palace Museum, home to a number of relics considered precious in China, further complicating a contentious debate around whether or not the many artifacts that have been taken or smuggled out of the country should be returned.
Kaixin OpEd – This has to be a joke …. surely.

It is beyond patronising.

Any objects stolen or looted from China must be returned. How China cares for these items is solely the concern of China.

This pitiful article seems to argue that if a burglar looks after something they stole from your house, and subsequently you had dropped a cup in the kitchen, then they should keep it, because you might not care for it as well.

Jeez …. you yanks are unbelievable ….
See Kaixin's - Does an immoral act cease to be immoral over time? - The Looting of the Summer Palace
Is the World Ready for Baijiu?

Baijiu isn't for the easily tipsy. Richard Nixon's advisers famously tried to keep the president away from the strong Chinese liquor (baijiu translates as "white spirit") at state dinners during his first visit to China in 1972.
Chinese Man Proposes to Girlfriend, Backed by Giant Dancing Carrots

Over the weekend, one bride-to-be in the eastern China city of Qingdao was taken by surprise by a quirky marriage proposal involving her boyfriend and 48 of his friends dressed as giant carrots.

The stunt, performed on Saturday's qixi holiday—the seventh day of the seventh lunar month, often referred to as Chinese Valentine's Day—was captured on video broadcast on Liaoning TV.
The Age

John Garnaut


This dragon has plenty of fire left

Yet an economy as centrally controlled as is China's is particularly vulnerable to political stagnation and procrastination, writes John Garnaut in Beijing.
Kaixin - An interesting and detailed overview
The New York Times
U.S. Aides Believe China Examined Stealth Copter

WASHINGTON — Officials believe Pakistan let Chinese engineers photograph the remains of a helicopter used in the Osama bin Laden raid that was equipped with classified technology.
As Investors, Chinese Turn to New York

Chinese banks have poured more than $1 billion into real estate loans in New York City in the past year. Investors from China are snapping up luxury apartments and planning to spend hundreds of millions of dollars on commercial and residential projects like Atlantic Yards in Brooklyn. Chinese companies have signed major leases at the Empire State Building and at 1 World Trade Center, which is the centerpiece of the rebuilding at ground zero.
See Kaixin's - China Real Estate
Caixin Online
Give Government Transparency a Day in the Sun

Public participation in government and media independence are needed to achieve goals of a party order for openness

Faced with growing public misgivings about Chinese government crisis response, Communist Party leaders recently issued a circular "opinion" urging party and government agencies to be more open with information in critical situations. The circular, jointly issued by the party's Central Committee and State Council, demonstrated an official determination to build a clean, responsible and service-oriented government that respects the rule of law.

Yet the broader goals of government transparency cannot be realized without public involvement and media oversight.
China Curbs Overseas Financing by Developers

China's foreign exchange regulator has ruled that applications by property developers to issue offshore bonds through overseas units have been suspended

(Beijing) – China's foreign exchange reserves regulator will suspend the review of applications from mainland property developers to issue offshore bonds through overseas units. The ruling, made by the State Administration of Foreign Exchange (SAFE) in a circular late July and disclosed by the Shanghai Securities News August 11, has blocked almost all financing channels available for mainland property developers.
China Slows High-Speed Trains

Sheng Guangzu, Minister of Railways, added that ticket prices for high-speed rail will be adjusted accordingly

Beijing) -- China has decided to revise maximum travel speeds for trains on its high-speed rail network, citing safety concerns. According to the new scheme, trains with a maximum design speed between 200 to 350 kilometers per hour will have travel speeds slowed by 40 to 50 kph during operation.
Yuan Rises to New High Against Dollar

ANZ economist Liu Ligang said the yuan's rise has been a reflection of the central bank's confidence of yuan appreciation backed by recently released trade data

(Beijing) – China's currency, the yuan, hit a 17-year high against the U.S. dollar at 6.3991, according to the yuan's central parity rate published by the People's Bank of China on August 11.
Analysts Expect Halt to Monetary Tightening

UBS economist Wang Tao said the government is not expected to raise interest rates again given the weakness of the global economy and growing uncertainties

(Beijing) – Amid expectations that China's inflation has peaked, most analysts interviewed by Caixin predicted the central bank will maintain its current interest rate until the end of 2011.
Profits Permitted Behind Forbidden City Walls

Opaque, museum-run businesses are thriving within Beijing's iconic Forbidden City, even in a palace closed to the public

Built in the 18th century, burned to the ground in 1923 and fully restored in 2005, the elegant Jianfu Palace Garden today gleams with all the imperial glory of China's dynastic era.

Also known as The Palace of Established Happiness, Jianfu stands proud in a northwest corner of the Forbidden City museum complex in central Beijing.
China Asks: What's Eating the Forbidden City?

A summer of management blunders has stoked an image crisis and controversy at the nation's most prominent cultural icon

A sense of dignified peace is what most visitors take away from China's 600-year-old royal palace, the Forbidden City, in the heart of Beijing.
Six Paths for Advancing China's Market Reform
Having finished the heavy lifting, China must address market reforms in areas such as pensions and the central bank

After more than three decades of reforming and opening China to the rest of the world, the nation's market economy framework is now firmly in place.

How can we describe this framework? There are two key points: First, the market now basically determines resource allocation.
Asia Times Online
Speaking up for Beijing in Hong Kong
By Kent Ewing

In the eyes of Hong Kong's pan-democratic camp, China's top official for Hong Kong affairs, Wang Guangya, has violated unwritten guidelines on Chinese interference by accusing the civil service of retaining colonial subservience and by suggesting desirable qualities of the next leader. Unfortunately for democrats, some of his "meddling" actually makes sense.


The pain to come for Chinese exports
By Olivia Chung

Robust growth in demand for Chinese exports looks set to withstand current tribulations in the American and European economies in the next few months, but the outlook thereafter is bleak. Exporters must find new markets to reduce the pain.
SUN WUKONG
When a pyramid is not an olive
By Wu Zhong, China Editor

China's top research center has come up with a study showing that by 2009, 37% of urban residents had become middle-income earners, significantly advancing the country from a "pyramid" to an "olive-shaped" social structure. Critics have been quick to point out flaws in the report's methodology, while those catapulted into the "middle class" can only lament, "Show me the money."


Pride and prejudice over China's carrier
By Craig Guthrie

The low-key launch of China's first aircraft carrier on Wednesday, expected to be named the Shi Lang, belies decades of speculation that the vessel will fundamentally alter the balance of naval power in the Pacific. While Beijing insists the heavily armed, gas-turbine-powered giant is solely a "scientific research and training" vessel, it can't help but show pride in this first step towards great naval power status. Taiwan has been quick to respond.
Confucius reprises role as political pawn
By Benjamin A Shobert

While Mao Zedong attempted to banish Confucius as his work reminded the people of government-induced inadequacies, Confucian ideals of justice and honesty have today proved a timely, utilitarian narrative as Beijing tackles corruption and searches for a unifying political identity.
See Kaixin's - Confucius in Modern China
Tianjin rebrands its colonial legacy
By Antoaneta Becker
Tianjin on China's east coat is enjoying a makeover to capture the potential of its colonial past as a magnet for tourism and commerce. But while the city's beautification marks the rebranding of an old sore in line with former mayor Dai Xianglong's vision, others are left wondering if it represents a triumph of consumerism over preservation.
THE ROVING EYE


An extreme traveler, Pepe's nose for news has taken him to all parts of the Pepe Escobar globe. He was in Afghanistan and interviewed the military leader of the anti-Taliban Northern Alliance, Ahmad Shah Masoud, a couple of weeks before his assassination


Subscribe to 'The Lion Awakes'
NEWS FEED
& Receive a Daily Summary of the International News about China
Subscribe in a reader
"The Real China is made by Chinese mothers and grandmothers, from each individual family's hard work," says Xue Xinran
Insights into China's
Society & Culture

China Themes
Insights into China's Society & Culture
Yuan Revaluation & Internationalisation
Kaixin Boutique Search Engine
Research China
Kaixin has a wealth of archived news & articles on all aspects of China going back to 2008.
You can SEARCH the WWW via Google but there is no QUALITY CONTROL of the articles.
This can waste a lot of time.
You can SEARCH a particular online publication, but then you would miss out on the cross section of publications that Kaixin collates.
PLUS Kaixin has an extensive archive of background information about China.
ALL of the News & Articles in Kaixin are substantive and come from well-respected sources - each Article has a Link back to the original source.
Enter a Search Term in an area that interests you and see what comes up
Kaixin Site Search
Click on a Logo
SEND AN EMAIL and tell a friend about Kaixin's Just the Headlines