The Lion Awakes
Daily News, Culture & Current Affairs about China
Graeme has been using ChinesePod since 2007
"I highly recommend ChinesePod, I haven't found any Online teaching programmes that come close."
People's Daily
China realizes UN anti-poverty goals

China has become the first developing country to realize the U.N. Millennium Development Goal — reducing the ranks of its poor by 50 percent — ahead of schedule, a Chinese official said Tuesday.

Fan Xiaojian, director of the State Council Leading Group Office of Poverty Alleviation and Development said that the number of poverty-stricken Chinese had decreased from about 94 million in the end of 2000 to about 27 million in the end of 2010, and the incidence of poverty had decreased from 10.2 percent to 2.8 percent.

The per capita net income of farmers living in key counties of China's poverty alleviation project had increased from 1,277 yuan in 2001 to 3,273 yuan in 2010. The average annual growth rate was 8.1 percent, a little higher than that of the rural area of China.
Difficult year ahead for export companies

BEIJING / SHANGHAI - China's exports, a major engine of the country's economy, may slow further next year on weakening demand in developed economies and rising costs at home, Ministry of Commerce officials said on Wednesday.

"Foreign trade is facing a severe situation next year," Wang Shouwen, head of the foreign trade department of the ministry, said at a news conference in Beijing as the ministry released a white paper on China's foreign trade.
Beijing most expensive city in country

Beijing has overtaken Hong Kong to become the most expensive location in China for expatriates, according to a survey released Tuesday by ECA International, a human resource company.

Beijing and Shanghai, which rank 35th and 41st globally, are now Asia's seventh and eighth most expensive places for expats to live, while Hong Kong has slipped from being sixth to ninth in Asia since last year, the survey says.

The survey also found, on average, the actual prices of goods and services purchased by expatriates have risen by 9 percent in China over the last 12 months.
Structure of African trade ties must be changed

BEIJING - China needs to expand its trading volume with Africa and balance its structure, according to experts.

"At present, the trading volume with Africa is quite small and the structure is not balanced. In the near future, China needs to develop new trading opportunities and expand imports from Africa, while promoting investment in Africa by Chinese businesses," said Cheng Zhigang, secretary-general of the China Africa Industrial Forum, in an address to the Second China-Africa Industrial Cooperation and Development Forum.

The forum, held in Beijing on Nov 28 and 29, serves as a platform for officials and experts to discuss the prospects for cooperation between China and Africa and to allow Chinese businesses to investigate investment projects on the continent.
Businessman to appeal 13-year bribery sentence

Chinese Australian businessman Matthew Ng is expected to appeal a 13-year prison sentence handed on Tuesday by Chinese authorities for bribery and embezzlement, the Australian government said on Tuesday.
China to make greater efforts to build harmonious oceans

UNITED NATIONS, Dec. 6 (Xinhua) -- China will take advantage of the 30th anniversary of the UN Convention on the Law of the Sea ( UNCLOS) to make greater efforts together with other countries to build harmonious oceans, Wang Min, China's deputy permanent representative to the UN, said here on Tuesday.
Reform vital to future of global economy

How long will the world economic troubles last? More and more economists are expecting the recovery to be a drawn out process that may last for years.

Since the international financial crisis broke out in 2008, the world economy has been able to see the light at the end of the tunnel, but it still seems distant. Right now, there has been no rallying point for recovery, and new crises continue to emerge.
Coordination among central banks has limits

The U.S. Federal Reserve Board announced on Nov. 30 that the Federal Reserve had decided to lower the interest rate on U.S. dollar liquidity swap arrangements by 50 basis points in a coordinated action with the Bank of Canada, the Bank of England, the Bank of Japan, the European Central Bank and the Swiss National Bank to ease the tight market liquidity and support the global financial system.

This joint action indicates further slashed cost of U.S. dollar loans, increased liquidity supply and boosted market confidence in the future.
Trade barriers a growing menace

BEIJING - Chinese companies are suffering rising economic losses from technical barriers to trade (TBT) set up by other countries, and experts warn the country is going to be the major victim of TBT in the coming years.
Embattled West unprepared for rise of a practical China

Despite its swift growth, China's image has hardly improved in the West. More than a few Western observers argue that China's model is barely sustainable due to so-called authoritarianism, and that China is very reluctant to take on more international responsibilities.

I do not agree with such criticism. China is viewed through an ideological lens. Its model has been grilled, partly because the West, whose own capitalism is going through a severe crisis, is instinctively reluctant to accept the success of an emerging nation. In other words, an embattled West has been caught unprepared by a defiant but practical China.
China sets conditions on binding climate change commitment after 2020

DURBAN, South Africa, Dec. 5 (Xinhua) -- China will agree to participate in a legally binding treaty on climate change after 2020 under certain conditions, a senior Chinese official said here Monday.

China is still a developing country, and other countries should respect a founding principle of the existing agreements that recognizes wealthy nations must do more since they are responsible for most of the greenhouse gas emissions that are causing climate change, said Xie Zhenhua, vice chairman of the National Development and Reform Commission of China.

"I think after 2020, we should also negotiate a legally binding document. China has really expressed its stance on many negotiating occasions and as I said just now, very clearly, we accept a legally binding arrangement, with conditions," said Xie, who led a Chinese delegation to the UN Climate Change Conference in Durban, South Africa.
'Diplomatic war' may escalate conflicts

The recent storming of the British embassy in Tehran by a group of Iranians has chilled Iran-U.K. relations to their lowest point in 20 years. British Prime Minister David Cameron vowed that "very tough action" would be taken against Iran.

U.S. President Barack Obama, who is deeply concerned about that situation, also said: "We expect to see some sort of definitive action some time very quickly."

The United States is keeping a close eye on Iran because it is afraid that Iran's possible rise in the Middle East through a nuclear program may break the current balance of power in the region, posing a major threat to U.S. interests.

The United States has long been preventing the emergence of a regional power in the Middle East and is thus unable to tolerate oil-rich Iran's nuclear program. The conflicts between the United States and Iran are irreconcilable because the United States and Israel will not allow Iran to "rise peacefully" through its nuclear program. The rivalry between the two sides over Iran's nuclear issue is bound to go on an upward spiral.
Chinese investments benefit European companies

Chinese enterprises have 70,000 employees in Europe

The first China-E.U. Business Cooperation Forum, also known as the Antwerp Forum, was held in Antwerp, Belgium from Nov. 22 to Nov. 23.

The trade value between China and Europe reached 480 billion U.S. dollars in 2010 and is expected to hit 570 billion U.S. dollars in 2011, said Sun Yongfu, director of the European Affairs Department of the Ministry of Commerce of China, said during the forum. The European Union has beeen China's largest trade partner for seven consecutive years.
Caught up in the jade craze

For thousands of years, no gem in China has been given the same status and honor as jade.

It was used to make imperial seals in the ancient times, carved into gods or mythical wild animals to protect the wearer from misfortune, and more recently embedded into the gold medals for the Beijing Olympic Games in 2008.

Over the last decade, however, the gem has also become extremely popular with collectors - not for its representation of moderation and virtue, but for its skyrocketing price.
The price of fine nephrite, just natural stone, has climbed from 10,000 yuan a kilogram to at least 1 million in 10 years. Top-grade art work in Hetian jade? Possibly priceless. An exhibit of works such as this in Beijing ended this week.
Graeme has been using ChinesePod since 2007
"I highly recommend ChinesePod, I haven't found any Online teaching programmes that come close."
China Daily
Behind the brands

A survey confirms China's luxury goods buyers are young and keen on pampering themselves.

Lu Jing is 22 and works at a Shanghai-based advertising agency. She earns less than 6,000 yuan ($943) a month but is the proud owner of a 20,000 yuan Louis Vuitton (LV) bag. She says she lived on instant noodles and took buses instead of the subway to save 5-yuan a day in order to buy her dream bag. Lu's American colleague, Niki Anderson, who has been interning in Shanghai for the last four months, notes that almost every young woman in her office owns a brand name bag - but thinks brands like LV are old-fashioned. Anderson's observation reflects a point highlighted in the 2011 China Luxury Forecast, a survey mainly examining China's "post-1980 generation" luxury consumers, predicting future trends for China's prestige market.
See Kaixin's - 10 Status Symbols in contemporary China
Rural banks lend hand to farmers

Less-developed areas offer huge opportunities for small lenders, Wang Xiaotian reports from Hubei, Chongqing and Shandong.

When Hu Jizheng wanted to upgrade the facilities on his pig farm, he decided to do something unique.

Get a loan from a bank.

"In the past we used to borrow from relatives and friends," said the 48-year-old, who is raising more than 4,000 pigs on his farm in Hubei province.

A rural bank nearby, however, was offering money at an interest rate of 8.6 percent - less than he would pay elsewhere. So in April he borrowed 2 million yuan ($314,000) and expects the revamping of his equipment and purchase of a methane tank will bring his annual revenue to more than 15 million yuan.

"I never imagined a bank could lend me so much money at such a cheap rate."

He had earlier visited all traditional major lenders in the area. They all rejected him.

"To my surprise, unlike common banks, the working style of this rural bank is surprisingly good," Hu said. "Surely it's time for me to change my outlook and turn to rural banks for capital instead of private lenders."
Here comes the money: This farmer got the first loan from a village bank in Guangan, Sichuan province, after it opened last Dec 18. Rural banks have helped support small-business owners and farmers in underserved areas.
Kaixin OpEd - I still don't think the 'west' realises the economic potential that is unlocked in rural china.
US to meet with Japan, India on regional issues

WASHINGTON - The United States is to host the first trilateral talks with Japan and India to discuss "a range of Asia Pacific regional issues," the US State Department announced on Monday.

The meeting, which will be at the assistant-secretary level, is scheduled to be held in Washington on December 19, said State Department spokesman Mark Toner at his daily news briefing.
China to support South-South Co-op

ROME - China is playing its part in projects of the United Nations to improve global food security under the framework of South-South Cooperation (SSC), the UN Food and Agriculture Organization (FAO) said on Tuesday.

FAO recently co-signed two new tripartite agreements with China, Liberia and Senegal respectively to support implementation of a series of food security initiatives and projects in Liberia and Senegal, the organization said in a press release.

The Rome-based food agency said the agreements were signed in the context of the Strategic Alliance between FAO and China on SSC in support of programs for food and nutrition security in selected countries.
Civil servants to lose 'iron rice bowl'

A job as a civil servant in China used to mean a life-long position with an unbreakable "iron rice bowl" from cradle to grave.

But staff members working in state administrative organs in Guangdong province will now be issued with a contract of employment instead of a lifetime guarantee, xinhuanet.com reported Tuesday.

The new system will break the decades long "iron rice bowl" which used to mean a guaranteed job for life in government, and civil servants in the province will be paid according to their performance.

The province has also vowed to recruit officials from the grassroots level. The new employment system will be enacted during the 12th Five- Year Plan (2011-2015).
Saab banking on Chinese lender

Car maker in negotiations about equity interest with unnamed bank

BEIJING - Swedish Automobile NV (Swan), the Dutch owner of the car maker Saab Automobile AB, said on Monday that it will continue discussions with Zhejiang Youngman Lotus Automobile Co Ltd and an unidentified Chinese bank about buying a stake in the cash-strapped company.

A statement on Saab's website said that its parent, which also owns the luxury Spyker brand, "is in discussions with Youngman and a bank in China about an equity interest in Swan", but the statement did not disclose the name of the bank.
Beijing blackout as air quality is unmasked

They say a picture speaks a thousand words. This is a photo of China's capital taken from the exact same spot over the last four days. The combination image, taken from Dec 2 to 5, captures staggering changes in the air quality in Beijing. The photos show the visibility in the area ranging from Central Business District in Chaoyang District to Communication University of China. A photographer consecutively took photos at this same place for two weeks from Nov 22 to Dec 5 to record the "fog" in this area. The recent frequent "fog" blanketing Beijing has spurred the public to call for a revamp of the air pollution regulations in China, in particular the decision to monitor levels of ultra-fine particles known as particulate matter 2.5 (PM2.5) which is deemed by some experts as the major cause of the choking smog.
Chinese health care coverage rises: US research

WASHINGTON - Health care coverage increased dramatically in parts of China between 1997 and 2006, a period when government interventions were implemented to improve access to health care, with particularly striking upswings in rural areas, a new US research has found.

The research by Brown University sociologist Susan Short and Hongwei Xu of the University of Michigan, appeared in the December issue of Health Affairs.

Led by Xu, the study analyzed data from the China Health and Nutrition Survey, which follows households in nine provinces that are home to more than 40 percent of China's population. Xu and Short specifically focused on patterns of coverage among rural and urban residents.
Govt looks to bring in more imports, keep exports stable

BEIJING - As developed countries' demand for goods and services is likely to remain weak next year, China will strive to keep its exports of goods and services stable while importing more, senior government officials say.

In 2012, China is expected to see a decline in its exports, which have long been a main driver of its economic growth. Exports rose by 15.9 percent to $157.49 billion in October compared with the same period in 2010 - the lowest growth rate seen for exports in five months, according to the General Administration of Customs.

Weak external demand, coupled with increasing labor costs, have led to the closures of various companies in Dongguan, an export hub in the southern province of Guangdong.
Flexibility at Durban gives hope

DURBAN, South Africa - China's openness toward a legally binding climate deal that would come into effect after 2020 has given a boost to the ongoing climate change talks in Durban.

Experts said the flexibility that China showed is encouraging, but it's also important to pressure developed countries for much deeper emission reduction targets.

"China is willing to shoulder responsibilities in line with its development and capability as long as the legal framework after 2020 will comply with the principles of 'common but differentiated' responsibilities," Xie Zhenhua, China's top climate negotiator, said on the sidelines of the Durban meeting.

He laid out five preconditions of such a legal framework, including an extension of the Kyoto Protocol and actions by developed countries to help developing countries adapt to climate change.
Wild tigers may vanish in 20 years

BEIJING - The last remaining Siberian tigers living wild in Northeast China could disappear within decades, as poaching and illegal logging continue to take their toll, experts have warned.

Research by Chinese authorities and the World Wide Fund for Nature (WWF) has discovered that the animal is already one of the planet's most endangered species.

In just the last 70 years, the estimated population of Siberian tigers, or Amur tigers, has plummeted from as many as 300 to just 18 to 22.
Sino-US trade up 17% in Jan-Oct

BEIJING - Commerce Minister Chen Deming said Friday that China-US trade rose 17 percent year-on-year to reach $363 billion in the first ten months of the year.

The increase led to China and the United States becoming each other's second-largest trading partners, Chen said at a dinner held by the American Chamber of Commerce in China (AmCham-China).

Trade between China and the United States will likely exceed $400 billion in 2011 and the figure will further increase in 2012 according to forecasts from the ministry and customs authorities, Chen said.

"Next year will be a difficult year (for global economy), and a year in which China and the United States should deepen cooperation and join hands in coping with the crisis," Chen told Chinese and American entrepreneurs who attended the banquet.

Chen said the growth rate of the world's second largest economy will stay above 9 percent this year.
Decoding the economic boom

Prominent scholar stresses that it is time for US, China to work together


For more than 50 years, Orville Schell has been explaining China to Westerners. Much before his maiden visit to the Chinese mainland in 1975 at the age of 34, he had already written three books on China.

During that trip when China was still in its last years of the "cultural revolution" (1966-1976), Schell worked with a group of American youngsters for a month in Dazhai, a model agricultural brigade in North China's Shanxi province. He also worked at the Shanghai Electrical Machinery Factory located in the city's western suburbs of Minhang.
Singing the praises of Xibaipo

A tour of the revolutionary sites of Hebei province ideally takes in Xibaipo Museum, an interactive guide to China's civil war, Ranzhuang's Underground Tunnel Museum account of the War of Resistance against Japanese Aggression, and the military base of Handan - leaving time for the attractions of Baiyangdian Lake and Goddess Nuwa's Temple as a natural counterpoint to history.
Waxworks of Liu Shaoqi (from left), Ren Bishi, Mao Zedong, Zhou Enlai and Zhu De are on display at the museum.
China's Top 10 Leisure Spots
Share your China stories!

The China Daily website is inviting foreign readers to share their China stories with our worldwide audience. Please send your story with your contact information to mychinastory@chinadaily.com.cn. Photos of the author or the story are also welcome.


Graeme has been using ChinesePod since 2007
"I highly recommend ChinesePod, I haven't found any Online teaching programmes that come close."
XinHua News
China, U.S. start Megaports Initiative pilot project to boost cargo security

SHANGHAI, Dec. 7 (Xinhua) -- China and the United States kicked off a Megaports Initiative pilot project in Shanghai on Wednesday, amid efforts to improve security via radiation checks for cargo carriers at the city's Yangshan Port.

The initiative, an important part of the China-U.S. cooperation on fighting terrorism, is aimed at preventing the illegal transport of nuclear and other radioactive materials by installing detection systems in relevant ports.

The two nations signed a Memorandum of Understanding (MOU) on the initiative in November 2005 and began technical talks on the MOU's 11 annexes in February 2006. The talks finished in May 2007.
Chinese Vice President promises closer ties with Ukraine

BEIJING, Dec. 7 (Xinhua) -- Chinese Vice President Xi Jinping pledged on Wednesday to cement a strategic partnership with Ukraine and boost bilateral security cooperation between the two countries.

Xi made the remarks while meeting with Raisa Bogatyryova, secretary of Ukraine's National Security and Defence Council, who is visiting China as a guest of Chinese State Councilor Meng Jianzhu.

Xi hailed the progress of China-Ukraine relations since the forging of diplomatic ties 20 years ago, adding the establishment of a bilateral strategic partnership this year was an important decision made by the two state leaders in accordance with changes in the global and regional situation.
Chinese Vice Premier meets high-profile U.S. guests

BEIJING, Dec. 6 (Xinhua) -- Chinese Vice Premier Wang Qishan on Tuesday met with Mayor of Los Angeles Antonio Villaraigosa and former U.S. National Security Adviser Brent Scowcroft in separate meetings in Beijing.

During his meeting with Villaraigosa, Wang said recent years have seen rapid development of local exchanges and cooperation between China and the United States, which reflects the mutually beneficial nature of bilateral relations and has brought tangible benefits to people in both countries.
China issues first white paper on foreign trade, explaining surplus

BEIJING, Dec. 7 (Xinhua) -- China's trade surplus is resulted from globalization and the international division of labor, and the government's measures to promote balanced foreign trade growth have achieved obvious effects, said the country's first white paper on foreign trade released Wednesday.

"It is the country's different level and status of participation in the international division of labor in manufacturing and the services industry that leads to China's big surplus in goods trade but a long-term deficit in services trade," said the paper, entitled "China's Foreign Trade", issued by the Information Office of the State Council.
African issues should be settled in African ways by Africa: Chinese UN envoy

UNITED NATIONS, Dec. 5 (Xinhua) -- China always supports settlement of African issues in African ways by Africa, said Li Baodong, Chinese permanent representative to the United Nations here on Monday after China abstained from the vote on the draft resolution tightening sanctions on Eritrea.

Li made the remarks after the Security Council adopted the resolution 2023, condemning Eritrea's alleged provision of support to armed opposition groups in the Horn of Africa region, including Al-Shabaab, and imposing further sanctions on the country. The draft resolution received 13 votes in favor, none against and two abstentions from China and Russia.
UK opens arms for Chinese deals

BEIJING, Dec. 06 (Xinhuanet) -- The United Kingdom is welcoming Chinese investment in its infrastructure sector.

"I believe Chinese companies are capable of getting involved in these opportunities," Susan Haird, deputy chief executive of UK Trade and Investment, told China Daily.

"Infrastructure investments themselves are very stable and the UK government will guarantee transparency," Haird said.

The UK government plans to invest 200 billion pounds ($312 billion) to develop the country's infrastructure in the next five years.
China to further support Afghanistan in accordance with its needs: Chinese FM

BONN, Germany, Dec. 5 (Xinhua) -- China would provide further support in accordance with its own capacity in light of the Afghan needs, said Chinese Foreign Minister Yang Jiechi on Monday.

Noting that the relations between China and Afghanistan had been forging ahead with renewed efforts, Yang said, China would attach special importance in terms of tapping up the resources, infrastructure, energy and training program in support of Afghanistan.

Yang made the remarks while meeting with Afghan President Hamid Karzai during the International Afghanistan Conference held here on Monday.

This meeting is of great significance, Yang said, reaffirming Chinese stance for appealing to the international community in actively supporting the peaceful reconstruction in Afghanistan and self-administration.

He said China would continue to firmly support Afghanistan's own efforts in maintaining independence, the integrity of sovereignty and territory, and enhancing peace, stability and development.
China on course to double wind power generation capacity

BEIJING, Dec. 4 (Xinhua) -- China's wind power generation capacity has neared 40 million kilowatts, and it is under way to meet the goal of doubling the figure by 2015, according to an industry report.

During the first ten months this year, wind turbines generated 58.3 billion kilowatt-hours, an increase of 57 percent year-on-year, accounting for 1.5 percent of the nation's total electricity output, the State Electricity Regulatory Commission said in a latest report.
China Int'l Environmental Protection Expo opens in Jiangsu

NANJING, Nov. 25 (Xinhua) -- The 2011 China International Environmental Protection Expo opened in east China's Jiangsu Province Friday, attracting more than 240 enterprises from home and abroad.

The most advanced environmental protection technology and products from around the world will be showcased at the expo held in the provincial capital of Nanjing.

China will invest a total of 3 trillion yuan (470 billion U.S.dollars) in its environmental protection industry during the country's 12th Five-Year Plan period (2011-2015).
Culture of China
Model-turned-celebrities
Most popular Asian actresses in Hollywood
Dramatic changes: early photos of Asian celebrities
China National Costume Design Contest held in Guiyang
(OK .... and some general interest features)
Traditional wedding dresses around world
Dolls on show at exhibition in Paris
Graeme has been using ChinesePod since 2007
"I highly recommend ChinesePod, I haven't found any Online teaching programmes that come close."
Global Times
It's migrant payback time: govt

Nine government organs, including the Ministry of Human Resources and Social Security (MHRSS) and the National Development and Reform Commission, ordered local authorities to ensure migrant workers would be paid in full before the upcoming New Year and Spring Festival holidays.

"Preventing and resolving wage violations should be the main task before the two festivals. Concrete measures should be taken to make sure migrant workers receive their backpay," Yin Weimin, minister of the MHRSS, said at a video conference.

"Payment-related labor disputes involving more than 10 people should be filed immediately and must be resolved within seven days. If the average salary overdue surpasses 1,000 yuan ($157) per worker, then a special supervision commission should step in," Yin said Monday.

In the meantime, local governments need to provide free legal services to migrant workers, and a fund has been set up to ensure that the money is present in case of emergencies.
Two travelers carry their baggage as they enter Shanghai Railway Station on Tuesday. Many people choose to return home early to avoid the peak transport period near the Spring Festival, which begins on January 8 next year
China not obliged to besiege Iran

The retaliatory revenge from the West ignited by Iranian protesters storming the British Embassy on Tuesday is likely to plunge Iran into a bottomless abyss of war.

Western countries demand China follow their lead and slap sanctions on Iran. As a permanent member of the UN Security Council, China should not comply with the request. Instead it should join hands with Russia to help calm the situation.

The US Senate approved tougher economic sanctions against Iran on Thursday, vowing to penalize any financial institutions that do business with Iran's central bank. Consequently, other countries such as China, Japan and India are prohibited to conduct oil trade with Iran.

Under such an arrogant bill, it is hard to imagine how the US would borrow money from the central banks of its creditors to make up its bleak budget in the future. China need not pay attention to it.
UK mass strike shows steep learning curve

Some 2 million people reportedly went on strike across the UK on Wednesday. If this number is correct, it would be one of the largest strikes not only in the UK but also in Western history.

The British ruling class was angered by earlier violent unrest in the summer. Both Parliament and the media condemned the rioters at the time. However, on Wednesday's strike revealed that those strongly worded accusations did not represent the ability to heal social divergences. Its interests and opinions are already polarized.

The UK has been a role model for capitalist states, but its system has appeared incompetent when confronted by an economic downturn, growing social unfairness and unaffordable welfare system. It has lost the momentum it acquired after the Cold War and riches obtained during colonialism. It has to look inward now for solutions to generate new wealth. However, it is the hardest nut to crack.

In the post Cold-War era, the West has reached a peak of protecting its intellectual properties and innovation in its finance sector. These are advanced ways of generating wealth but have led to a severe concentration of fortune. Even in the West, fewer people benefit from this.

With the cheaper manufacturing industry long gone, the well-compensated Western countries have forgotten how to work. They need more exports of their intellectual properties, more innovation in their finance industry, and, especially, new colonies to rescue them. But they all, particularly the UK, no longer possess the power to make these happen.

Taking anger down to the street will not help, neither will changing the government. The Britons need to lower their expectations for the future and accept the fact that their world-class living standards have to decrease gradually.

The US and the rest of the Western world have maintained huge investments in military. They are still discussing how to contain China and export their models to the whole world.

These behaviors are reflections of a persistent belief that armed might and politics are the key to securing their future.
Clinton's misguided preaching on aid

On her way to Myanmar, US Secretary of State Hillary Clinton made a speech urging developing countries to be "smart shoppers" when accepting foreign aid. "Be wary of donors who are more interested in extracting your resources than in building your capacity," warned Clinton. "Some funding might help fill short-term budget gaps, but we've seen time and again that these quick fixes won't produce self-sustaining results."

Media outlets interpreted Clinton's warning as being directed at China. It is a surprise to hear such a statement from the US Secretary of State. These words do not show the confident US we are used to seeing.

China's foreign aid has its flaws, but its goals are at least much simpler than those of the US. US aid often takes the form of arms, and comes with many harsh political warnings. Rarely can its aid bring direct benefit to the welfare of foreign countries. In another word, the US definition of foreign aid comes down to weapons and politics, yet these will bring virtually nothing to a country's "capacity." The US is actually the donor country should be wary of.

On the contrary, China's foreign aid usually targets a country's infrastructure and welfare. It covers everything from basic industries, transportation and agriculture to healthcare, education and other essential sectors. These donations not only bring relief to immediate suffering but also help build-up long-term and sustainable solutions to these. The principle difference between Chinese and US foreign aid is that the Chinese respect a country's free will when it offers its donations, whereas the US' aid may be the carrot which followed by stick. It will not be hard for "smart shoppers" to make a better choice.

Clinton may think her soft-power diplomacy is invincible. But that is no replacement to the practical works and tangible benefits a country has to bring to win over a region. It is also possible that Clinton has no choice since the US has become increasingly incompetent in dealing with its own crisis.


China and India mustn't go for the throat

The scheduled talks between China and India over border issues at the end of November were temporarily postponed. While speculations about this decision are varied, one thing is certain: India, whose GDP is a third of China's, has been maintaining a bold stance when dealing with China. Indian public opinion will not permit concessions to China, but China will not yield to India's demand on border issues either.

This is where the dilemma is. Both sides must keep the border issue from worsening by focusing on keeping goodwill talks alive and being mindful of the consequences of a sudden breakdown.

Currently, India is a bit pushy in its relations with China. The country appears to be highly interested in facing off with China. But that contest is not the primary focus of the Chinese society.

Both China and India have been feeling anxious about being "circled." But their roles are different in each other's eyes. For India, China is the plotter and executor of this "scheme," whereas for China, India is a participant to this theory. The insecurity from both countries is not on the same level.

Nationalistic sentiment is strong in India. It claims that India is on the "first tier" of the world even though the country is still developing. India has been eagerly seeking this acknowledgement worldwide. Although the US has given the country a first tier diplomatic formality, the "elephant" is not satisfied. What it really wants is the first-tier growth rate and statistics that match China's.

However, China rarely thinks of India when it plans its economy. While it is predictable that India will get excited when their GDP growth outpaces China one day, it is hard to say whether China will feel any sadness at this result.

This does not imply that China does not take India seriously. If India can maintain its current economic growth rate, it will only become increasingly important to China.

India will not allow itself to stay quietly between the US and China. It wants to play triangle affairs with the duo, and will do anything it can to maximize its benefit out of it.

Therefore, China will find it hard to buy India over. It needs to treat the South Asia country seriously.
Graeme has been using ChinesePod since 2007
"I highly recommend ChinesePod, I haven't found any Online teaching programmes that come close."
CHINA
CCTV 9
News and Current Affairs
Dwelling in the Fuchun Mountains - FEATURE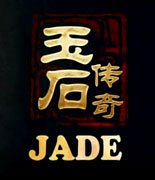 2000 years ago, the cavalries of the Han Dynasty ensured that the trade route to the west regions of China remain unobstructed. Silk became the luxurious commodity of the choice of the nobles of Ancient Rome. A thousand years before that, the Shang Dynasty´s huge armys stepped on the same route, at the other end of the route lay the treasures the rulers longed for - jade.
China exported more than 244 billion USD of goods to the US in the first eight months of 2011. But that's not all we're exporting
Over the past three decades, China's economic reforms have created a significant number of millionaires and billionaires. But the new found wealth has also led to a startling increase in the number of Chinese nationals emigrating to other countries. More and more rich seem to be considering moving abroad, as their wealth has made it easier to obtain citizenship and permanent resident status in other countries.
Watch Video.
China on path of carbon emission reduction
Just as the "Tiger Mom" controversy started simmering down in China, here comes the "Wolf Daddy." Xiao Baiyou, a self-proclaimed expert on strict parenting, is sparking a new round of fervent discussion on child-raising methodologies among anxious Chinese parents.
He insists he's the best parent in the world. This past June, Xiao Baiyou published a book on parenting that featured a severe method---spanking.
See Kaixin's FEATURE: Tiger Mum - Amy Chua 'Battle Hymn of the Tiger Mother'
Graeme has been using ChinesePod since 2007
"I highly recommend ChinesePod, I haven't found any Online teaching programmes that come close."
The Wall Street Journal
Japanese PM's China Trip Postponed on Eve of Visit

Japanese Prime Minister Yoshihiko Noda's first trip to China has been postponed at the last minute at the request of the host country. Although both sides are staying mum on the specific reasons behind the delay, rescheduling the trip means the Japanese leader will not be in China on the anniversary of the 1937 Nanking Massacre, a historical scar that remains a contentious subject between the two countries.
Bill Gates Discussing New Nuclear Reactor With China

BEIJING — Microsoft co-founder Bill Gates confirmed Wednesday he is in discussions with China to jointly develop a new and safer kind of nuclear reactor.

"The idea is to be very low cost, very safe and generate very little waste," said the billionaire during a talk at China's Ministry of Science and Technology.
Live Free or Die in China's Tax Haven

Chairman Mao would be turning in his glass coffin.

China's ratio of government revenue to gross domestic product for 2010 is just 20.9%. That kind of small government seems a far cry from the peasant communes and central planning of the Mao era. With the ratio in the U.S. 30.9%, maybe some freedom loving members of the Tea Party might even consider moving East to enjoy the tax breaks.

But appearances can be deceptive.
Kaixin OpEd - As you can see, with indirect taxes, it is roughly inline with 'advanced' economies. Still, lies, dammed lies and statistics....
China's Gray Budget

China's solid fiscal position is enough to make debt-ridden European and U.S. governments green with envy. But turning strong public finances into a pro-growth fiscal policy won't be straightforward.
Chinese Firms Fill Lending Gap

BEIJING—Cash-rich Chinese companies ranging from electronics manufacturers to shipbuilders are making big bets on a potentially lucrative business: lending money to other, less-flush companies.
A Consumption Conundrum

China must find greener ways to fuel its insatiable hunger for energy

When China surpassed the U.S. to become the world's biggest energy consumer last year, the data confirmed what many Chinese living with frequent power cuts had already guessed: China's hunger for energy is simply unsustainable.
Kaixin OpEd - You will probably find they are willing to, in conjunction with the 'west', which has enjoyed unbridled pillage of the world's resources since the industrial revolution. Glasshouses, stones come to mind.
Paulson Warns of Fallout Over Yuan

BEIJING—Former U.S. Treasury Secretary Hank Paulson warned that a slower pace of yuan appreciation could produce political problems for China in the U.S., especially during an election year.
Nuclear Restart Ahead

Westinghouse Expects New Talks With China About Reactor Deals

BEIJING—Westinghouse Electric Co. says it expects to restart negotiations with China early next year to further deploy its latest-model nuclear reactor, nine months after talks were mothballed when Japan's Fukushima Daiichi disaster raised widespread safety concerns in China.
Ominous Ordos: Dispatch from a Chinese Ghost Town

Ordos – a town in the desert of Inner Mongolia – has become a symbol of the excesses of China's real estate boom.
Sun sets on the "new town" of Kangbashi in Ordos, where construction cranes have ground to a halt.
Chinese Companies Pack IPO Pipeline

The list of Chinese companies waiting for overseas listings keeps growing longer, with market volatility delaying deals even as more companies sign on in pursuit of funding—but not all the deals will get done, a senior China banker said.
VIDEO: Pandas Travel to UK

A pair of giant pandas on loan from China to Scotland, begin their journey to their new home. The pair are the first giant pandas to live in the UK in 17 years.
Five Myths About Emerging Markets

So, you think you understand the pros and cons of investing in fast-growing economies? Think again.

This year's mutual-fund scoreboard highlights an interesting conundrum about investing in emerging markets.
China's Luxury Market is No Bed of Roses

Glossy photos of Chinese consumers weighed down by shopping bags litter the financial reports of global luxury companies these days. For an antidote to the bullishness, the listing prospectus of Hong Kong jeweler Chow Tai Fook offers a summary of the China risks.
See Kaixin's - Status Symbols in China
China's Newest Car Brand: Qoros

As brands mushroom in China's slowing auto market, worries of a shake-out are mounting. Yet, despite the fear, more auto brands are being launched in China, and existing global brands are piling in to grab a piece of the world's biggest auto market.

The latest addition: a new brand called Qoros launched officially Monday by investment firm Israel Corp. and China's Chery Automobile Co.
Children of the Revolution


China's 'princelings,' the offspring of the communist party elite, are embracing the trappings of wealth and privilege—raising uncomfortable questions for their elders.

The offspring of party leaders, often called "princelings," are becoming more conspicuous, through both their expanding business interests and their evident appetite for luxury, at a time when public anger is rising over reports of official corruption and abuse of power.
Picture: Bo Xilai, with his son, at a memorial ceremony held for his father in Beijing, in 2007.

Kaixin OpEd: Yes, this is an issue in China. Though the bad old days of slotting a sprog into the top echelon of government is mostly gone. The princelings can be given a mighty leg up by dad, but if they turn out to be a frog, then they will stay in the pond. It takes real talent to rise to the top in China today ........... mostly, and with little twists and turns, but largely.

Mind you, in the 'west', having a rich and/or powerful dad is not without its benefits.
Photos: Guangzhou Auto Show Kicks Off
Amy Tan Q&A: China Then and Now, and How to Bridge the Gap

Novelist Amy Tan has spent most of her life examining the divide between China and America through novels that examine the emotional minefields of families and the clashes that come from cultural misunderstandings.
Photos: Liu Bolin, Vanishing Artist
See Kaixin's FEATURE on Liu Bolin with plenty of Photos
Graeme has been using ChinesePod since 2007
"I highly recommend ChinesePod, I haven't found any Online teaching programmes that come close."
The New York Times
A River's Gifts
By SHENG KEYI

When I was younger I was ashamed to admit I came from a remote village, yet I lacked the courage to claim I was from a city, so I usually said simply that I came from an outlying township. Now I must tell the truth, that I was born in an isolated village.
Top American and Chinese military officials began an annual review of major issues in Beijing on Wednesday pledging to seek greater cooperation and trust.
Private companies have been the prime engine of China's economic miracle, and economists warn that the Chinese government's eagerness to control more of that wealth could stifle innovation.
China's conditions for a treaty are unlikely to be met. And conditions by the United States seem to rule out any deal like the one China envisions.
A pledge by Merck to invest $1.5 billion in research and development in China suggests that the pharmaceutical industry's center of gravity is shifting eastward.
China's booming economy and growing technological infrastructure may thrust it to the forefront of the next generation of computing, many American experts say.
Open platforms, low development costs and a huge and growing market put China in line to emerge as a leader in computing innovation.
Perceptions of migration in some countries are so distorted that their citizens estimate that there are as many as three times the number of immigrants living there than was actually the case, a report says.
The House passed a bill that tweaks the visa system to allow more highly skilled immigrants from China and India to become legal permanent residents.
Graeme has been using ChinesePod since 2007
"I highly recommend ChinesePod, I haven't found any Online teaching programmes that come close."
Asia Times Online
Cooling economy leaves air
in China's homes market
By Robert M Cutler

MONTREAL - Property prices continue to decrease in China, but there is no sound of a bubble popping.

...

Despite this and other social problems related to housing (for example, there are also older Chinese who have put their life savings into real estate), an expert consensus is forming that the real estate bubble in China has been exaggerated.
China pitches fork at 'Pacific President'
China has adopted a multi-pronged approach to deaden the diplomatic offensive mounted by the United States' first "Pacific President". Reassurances that Beijing will play by the rules over the South China Sea, the tried-and tested economic card and - perhaps its most potent weapon - a fast-modernizing navy are all being deployed. Whether that game-plan will be sufficient depends largely on Barack Obama's ability to get Japan and India to back his "pivot-on-Asia" strategy. - Willy Lam
Politics seen in cheap China-Taiwan flights
Taiwan's opposition says discounted cross-strait Lunar New Year flights brokered by the government are designed to encourage Taiwanese businesspeople living on the mainland to head home to vote for the ruling party in January's elections. While critics suspect a pro-China initiative to influence the vote, not all Taiwan's expats see the Kuomintang party - or deeper cross-strait integration - as the right choice.
- Jens Kastner
America vs China in Africa
The United States seems incapable of responding to the challenge as China overtakes Africa's traditional trading partners. With counter-terrorism the White House's top foreign policy in Africa, China can only steal more of a march in the second scramble for African resources that is now in full swing. The United States and Europe seem stuck in neo-colonial perspectives that paint Africa as an impoverished backwater, while the Chinese seize the day in all spheres.
- Francis Njubi Nesbitt
Dams, teeth, and Myanmar's China ties
By Peter Lee

The Buddha's wisdom tooth, in the midst of a tour of Myanmar from its base in neighboring China, is a symbol of a close if not entirely amicable relationship that, contrary to received popular opinion, will probably strengthen even as Sino-Myanmar ties have been called into question by another high-profile visit and the regime's abrupt postponement of the Myitsone Dam. Obituaries for Chinese hydropower projects in Kachin - and Beijing's influence - may be premature.
SINOGRAPH
East and West at a crossroads
As Europe shifts towards political unification and the United States hints at recovery, China has cut its interest rates. But the fate of those sweeping changes rests on how each power deals with rising Middle East tensions. The US needs to balance reining in Iran with backing of the Arab Spring and Israel, while Beijing should gaze beyond domestic stability. For Brussels, the challenge rests on intervention.
SUN WUKONG
Hu and Wen's 128
million conundrum
Whatever achievements President Hu Jintao and Premier Wen Jiabao can count when they pass the helm next year, social problems that became increasingly acute on their watch will not be among them. One figure, 128 million, points to their failure. It is the number of city dwellers still condemned to be second-class citizens under urban residency rules, and also the official number of people living in poverty.
A SINO-US PARADIGM SHIFT
Hardened features of a soft war
At the East Asia summit in Bali, US President Barack Obama looked cool and in control, while Chinese Premier Wen Jiabao looked anything but. This was a reversal of similar engagements in the past, as at this moment Beijing faces unprecedented political challenges at home and in the region, where Washington is poised to retake a starring role – perhaps even in a confrontation between the Communist Party and the Chinese people themselves. - Francesco Sisci


Obama takes early aim at China for 2012
Barack Obama's Asian tour this month re-affirmed the United States "return" to the region just as his Republican rivals were ramping up their anti-Chinese rhetoric. However, rather than forward constructive Sino-US dialogue, Obama's moves to form a security bloc and demands Beijing revalue its currency suggest he too is more focused on the 2012 US presidential vote.
- Kent Ewing

SUN WUKONG
China's navy delivers Thanksgiving spoiler
Chinese naval exercises in the Western Pacific did more than give United States counterparts something to think about over the Thanksgiving holiday. The latest maneuvers underline Beijing's growing ability to extend naval power beyond the immediate confines of the Chinese coastline even while already operating against pirates in the Indian Ocean.
MYANMAR IN THE MIDDLE
China-Myanmar: border war dilemma
By Bertil Lintner

This is the final article in a four-part series.
Part 1: China embrace too strong for Naypyidaw
Part 2: India-Myanmar: a half-built gateway
Part 3: US engagement as nuclear pre-emption

NONGDAO, China-Myanmar border - While many foreign observers have enthused about recent, seemingly liberal developments in Myanmar, it is an entirely different on-the-ground reality in the country's border areas, where fighting between the Myanmar Army and ethnic rebels has flared anew.
America pivots toward ASEAN
By Donald K Emmerson

KAMPIAL, Indonesia - To the sounds of a gamelan orchestra, white-dressed Balinese pay ritual homage to Saraswati, the Hindu goddess of knowledge and learning. The timing is apt as over a thousand journalists and others try to divine the significance of a week of high-level diplomacy held on the island, including the 6th East Asia Summit (EAS), the 19th Association of Southeast Asian Nations (ASEAN) summit, and other ASEAN-linked events.
Taiwan's Ma fails to stir panic on rising rival Tsai
By Jens Kastner
Taiwanese President Ma Ying-jeou, faced with losing January's presidential election to Tsai Ing-wen, warns that such an outcome could ruin the island's economy. His claims, even if overstated, have some substance, yet the anti-unification Tsai could be the voters' best bet as global recession threatens. - Jens Kastner
Proposed sale of Taiwan raises no laughs
A satirical op-ed advising United States President Barack Obama to abandon military support for Taiwan in exchange for China forgiving US$1.14 trillion of American debt appears to have roots in reality. While the island is conspicuously absent from the US's "return to Asia" plans, US liberal circles have touted the same idea to boost Obama's re-election campaign.
- Jens Kastner
SPENGLER
It might not be an
Asian century after all
Demographics, resistance to democracy and complacency about its visible success all risk taking the steam out of China's rising trajectory. If Beijing erroneously concludes from the United States's financial crash that a command economy is in its interests, and regards America as an enemy rather than as an unthreatening rival, it will decline. The greatest challenge is not American strength but American weakness.
BOOK REVIEW
US-China power imbalance threatens Asia
A Contest for Supremacy: China, America, and the Struggle for Mastery in Asia by Aaron L Friedberg

Reviewed by Benjamin A Shobert

A Contest for Supremacy: China, America, and the Struggle for Mastery in Asia by Aaron L Friedberg
While arguing that a stark evaluation of Beijing's military strategy proves the United States has been overly optimistic in believing economic engagement would foster democracy, this book makes no alarmist predictions of China pursuing global hegemony. However, to alter deep-seated patterns of power politics drawing the countries toward conflict, the US needs to rebalance its China relationship by urgently addressing its own economic and political dysfunctions.
INTERVIEW
Eagle and dragon lock claws in mid-flight

Benjamin A Shobert talks to Aaron L Friedberg, the author of A Contest for Supremacy: China, America, and the Struggle for Mastery in Asia

America's focus on the emerging challenge posed by China was first distracted by the "war on terror" and then the 2008 financial crisis, says author Aaron L Friedberg. In the meantime, Beijing advanced economically, developed asymmetric capabilities and grew assertive. China may not want to conquer Asia. However, it could extend a preponderant political influence over the region with dire consequences for the US.
THE ROVING EYE


An extreme traveler, Pepe's nose for news has taken him to all parts of the Pepe Escobar globe. He was in Afghanistan and interviewed the military leader of the anti-Taliban Northern Alliance, Ahmad Shah Masoud, a couple of weeks before his assassination


Graeme has been using ChinesePod since 2007
"I highly recommend ChinesePod, I haven't found any Online teaching programmes that come close."
Caixin Online
New Mantra for Monetary Policy: Easy Does It

Yet the jury is out over whether the central bank's decision to cut bank-reserve ratios set the stage for more loosening in 2012.

Some called it a symbolic adjustment when China's central bank dug into its toolbox and gave the go-ahead for more lending and spending November 30 by lowering the nation's bank deposit reserve requirement a half-percentage point.
PBOC Cuts Bank Reserve Requirements

China's central bank announced the lowering of reserve requirements for commercial lenders for the first time in three years

(Beijing) -- China's central bank has cut bank reserve requirements for the first time in nearly three years, with many market analysts interpreting the move as a sign of monetary easing after three years of cautious tightening.
Former Central Banker: China Under No Obligation to Rescue Ailing Economies

Wu Xiaoling, former People's Bank of China official, said China should look to rebalancing the domestic economy as a means to aid the global economy

(Wuxi) – China is neither obligated nor capable of saving the world from another financial crisis, said Wu Xiaoling, former deputy governor of China's central bank and current vice chairperson of the Finance and Economics Committee of the National People's Congress.
ICBC's Jiang Likes Big Banks for Small Clients

The chairman of China's largest bank ICBC tells Caixin why the small business market is getting even more important

Small business shutdowns blamed on a lack of reliable credit brought Chinese Premier Wen Jiabao to the commercial city of Wenzhou recently, and later prompted a State Council call for more bank support