The Lion Awakes
Daily News, Culture & Current Affairs about China
Graeme has been using ChinesePod since 2007
"I highly recommend ChinesePod, I haven't found any Online teaching programmes that come close."
People's Daily
PLA Navy on imperative route to power through reform

At the Party congress of the People's Liberation Army Navy held on Dec. 6, 2011, Chinese president Hu Jintao urged the navy deputies to accelerate the transformation and modernization of the Navy, and make extended preparations for warfare in order to make greater contributions to safeguarding national security and world peace.
China shows sincerity at Durban Conference

The 17th Conference of Contracting Parties (COP17) of the United Nations Framework Convention on Climate Change, which closed on Dec. 9, focused on the issue of how developed countries should prolong the Kyoto Protocol and fulfill their emissions reduction duties.
Environmental tax gets approval

The Ministry of Finance (MOF) has approved an environmental tax and officials are now allowing the proposal to undergo scientific debate and evaluation, the Legal Mirror reported.

The tax will be levied on carbon dioxide, sulfur dioxide, wastewater and solid waste. The petroleum and petro-chemical industries that consume high amounts of energy will be the main targets, the Beijing-based newspaper reported on Saturday.
3,000 candles for Nanjing victims

Nanjing residents, visitors from Japan and South Korea, and Chinese and Japanese monks, lit 3,000 red candles during an assembly praying for peace last night at the Memorial Hall of the Victims in the Nanjing Massacre in the capital City of Jiangsu Province.
China an active supporter to European crisis settlement: Vice FM

VIENNA, Dec. 10 (Xinhua) -- China is one of the active supporters of the international community to European crisis settlement, Chinese Vice Foreign Minister Fu Ying said here on Saturday.

Attending the fourth World Policy Conference, she voiced the hope that Europe could expand the mutually beneficial cooperation between Europe and China, and create a favorite condition for attracting investment from developing countries including China.

In the afternoon, Fu attended a seminar with the topic of "Europe as a laboratory for global governance" and answered questions from the attendants.
10 years in WTO, China's opening-up to continue

BEIJING / SHANGHAI - When China joined the World Trade Organization (WTO) 10 years ago it opened up many of its sectors for the first time and embarked on a journey that would lead to it becoming the world's second-largest economy within a decade.

That journey will continue for the benefit of both China and the world, President Hu Jintao said on Sunday.

"China will follow a more active opening-up strategy," Hu said at a forum in Beijing to commemorate China's entry to the world trade body.
Climate talks deliver breakthrough: UNFCCC

DURBAN, South Africa, Dec. 11 (Xinhua) -- Countries meeting in Durban, South Africa, have delivered a breakthrough on the future of the international community's response to climate change, while recognizing the urgent need to raise their collective level of ambition to reduce greenhouse gas emissions to keep the average global temperature rise below two degrees Celsius, the UN said on Sunday.
US$27b to help poorer countries develop

CHINA has offered more than 170 billion yuan (US$27 billion) to aid the development of poorer countries in the past decade, and exempted their debts valued at nearly 30 billion yuan, President Hu Jintao said yesterday.

To help the economies of the least developed, China promised zero tariffs on 97 percent of categories of their exports to China, and provided training programs for over 60,000 people from 173 developing countries.
Making the Mekong safer for shipping

XISHUANGBANNA, Yunnan - International shipping traffic on the Mekong River waterway has been fully restored on Saturday, the first time since it came to a standstill two months ago after 13 Chinese sailors were murdered on the river.

On Saturday, the first voyage of the joint patrol law enforcement mission was launched. The joint patrols on the Mekong involve four countries - China, Laos, Myanmar and Thailand, and were launched from Guanlei Port in Xishuangbanna, southwest China's Yunnan province.
Report: China fuels world GDP growth

The State Council Information Office published its first white paper on foreign trade today, which found that China's economic development has brought substantial benefits to the world.

China's contribution to world GDP growth increased from 4.6 percent in 2003 to 14.5 percent in 2009, making it the largest contributor to world economic growth, according to World Bank calculations.
China continues to pursue peaceful development,opening-up: foreign minister

BEIJING, Dec. 9 (Xinhua) -- Foreign Minister Yang Jiechi said Friday that 2011 marks a year of great progress for China's peaceful development course.
Vice Premier urges proper settlement of China-US economic, trade disputes

BEIJING, Dec. 9 (Xinhua) -- Vice Premier Li Keqiang on Friday urged the United States and China to properly handle problems and differences via equal negotiations in order to bolster trade and economic ties.

Li made the remarks during a meeting with former U.S. Treasury Secretary Henry Paulson in Beijing. He also urged the U.S. to take concrete steps to remove unreasonable restrictions in the economic and trade sphere.
China's property market predicts soft landing amid dropping housing prices, rising rent

BEIJING, Nov. 9 (Xinhua) -- China's housing market is expected to achieve a soft landing due to the effects that emerged from the government's strict house-buying limits, according to a think tank's report released Friday.
Qinghai-Tibet grid interconnection project begins trial run

BEIJING, Dec. 9 (Xinhua) -- China's Qinghai-Tibet grid interconnection project, which is expected to ease power strains on the frigid plateau, began a trial run Friday.

The project ends Tibetan power grid's isolation -- making the power system on the Chinese mainland fully integrated and providing a solid base to sort out power shortages in Tibet, Vice Premier Li Keqiang said at a ceremony in Bejing.

It plays a very important role in improving people's lives and protecting the environment in Tibet, Li said.

The 1,038-kilometer-power lines were laid at the plateau with an average altitude of 4,000 meters, which makes it the world's highest power project.

See Kaixins - Beijing-to-Lhasa train journey
Structure of African trade ties must be changed

BEIJING - China needs to expand its trading volume with Africa and balance its structure, according to experts.

"At present, the trading volume with Africa is quite small and the structure is not balanced. In the near future, China needs to develop new trading opportunities and expand imports from Africa, while promoting investment in Africa by Chinese businesses," said Cheng Zhigang, secretary-general of the China Africa Industrial Forum, in an address to the Second China-Africa Industrial Cooperation and Development Forum.

The forum, held in Beijing on Nov 28 and 29, serves as a platform for officials and experts to discuss the prospects for cooperation between China and Africa and to allow Chinese businesses to investigate investment projects on the continent.
Embattled West unprepared for rise of a practical China

Despite its swift growth, China's image has hardly improved in the West. More than a few Western observers argue that China's model is barely sustainable due to so-called authoritarianism, and that China is very reluctant to take on more international responsibilities.

I do not agree with such criticism. China is viewed through an ideological lens. Its model has been grilled, partly because the West, whose own capitalism is going through a severe crisis, is instinctively reluctant to accept the success of an emerging nation. In other words, an embattled West has been caught unprepared by a defiant but practical China.
Chinese investments benefit European companies

Chinese enterprises have 70,000 employees in Europe

The first China-E.U. Business Cooperation Forum, also known as the Antwerp Forum, was held in Antwerp, Belgium from Nov. 22 to Nov. 23.

The trade value between China and Europe reached 480 billion U.S. dollars in 2010 and is expected to hit 570 billion U.S. dollars in 2011, said Sun Yongfu, director of the European Affairs Department of the Ministry of Commerce of China, said during the forum. The European Union has beeen China's largest trade partner for seven consecutive years.
Graeme has been using ChinesePod since 2007
"I highly recommend ChinesePod, I haven't found any Online teaching programmes that come close."
China Daily
Putting high-speed travel back on track

Experts call for reforms as ministry looks to restore confidence in rail network. Xin Dingding reports in Beijing.

China's bullet-train ambitions hit a number of snags in 2011 and ultimately slowed down. It was not what the Ministry of Railways had pictured.

Last December, when China became the first Asian nation to host a global high-speed rail summit, Liu Zhijun, the country's railways minister at the time, said China had 7,531 kilometers of railways running at 200 km/h and faster, including 4,322 km of newly laid track.

More than 10,000 km of high-speed railways were also being rolled out across the country, he said, with the majority set to open to public in 2013. By 2020, China's high-speed network would increase by 16,000 km, he said.
US bill proposes visas for realty

If passed it would be no guarantee of full citizenship but the Chinese are interested

BEIJING - Is it a good deal for wealthy Chinese to spend at least $500,000 buying a home in the United States in exchange for visas that could allow them to live in the country?

In October, Charles Schumer, a Democrat Senator in New York State, and a Republican colleague in Utah State, Mike Lee, introduced a bill that would grant foreigners visas if they spend at least $500,000 on residential housing in the US.

The answer, according to industry experts, might not as alluring as it seems to be.
Tighter regulations to ensure TCM's safety

BEIJING - China will strengthen the regulation of traditional Chinese medicine (TCM) to ensure its quality and to assist the country's plans to provide universal healthcare.

The initiative in the national drug safety plan approved by the State Council came after TCM scandals, such as where dealers smoked TCM raw materials with sulfur to make them look better. Such scandals aroused public concerns over safety.

In response to those concerns, the production and processing of Chinese herbal medicines will be standardized in the next five years, according to the plan. A system to track these medicines to their origin will also be established.
'Prudent' path for economic policies

Experts expect easing process will be carried out gradually

BEIJING / HONG KONG - Chinese leaders pledged on Friday to maintain the country's prudent monetary policy, despite expectations that the easing of inflation would lead to a more growth-oriented stance.

The country will "ensure stable and relatively fast economic growth, while adjusting the economic structure and regulating inflationary expectations next year", the Political Bureau of the Communist Party of China Central Committee, the country's top decision-making body, announced on Friday.

Lu Zhengwei, chief economist with Industrial Bank, said the announcement indicates that any abrupt or aggressive move by the policymakers to loosen monetary tightening is unlikely.

"Unless the global economic situation worsens sharply, China's monetary easing process will be gradual."
Weighing foreign direct investments

Chinese firms are establishing affiliates abroad at an accelerating pace. So far, however, Chinese foreign direct investment (FDI) in the United States has been negligible, although it is beginning to increase. This is not surprising. If anything is surprising, it is that there has not been more Chinese FDI in the US. This country is, after all, the world's single most important market and consequently also the most important host country: In 2010, the US attracted $228 billion in FDI flows, some one-fifth of global FDI outflows that year.

But the question arises: Is the US ready for FDI from China? We examined this question in the framework of a joint project between the US Chinese Services Group of Deloitte LLP and the Vale Columbia Center on Sustainable International Investment, with the results published by Edward Elgar in a volume titled Investing in the US: Is the US Ready for FDI from China?

The short answer is: yes. The US has one of the most open FDI environments in the world, confirmed in June 2011 in a statement by US President Barack Obama. The long answer is more complicated because there have been incidents in which Chinese investments in the US (China National Offshore Oil Corporation and Huawei, for example) were stymied or otherwise faced opposition.
Mandarin necessary for future exchanges

WASHINGTON - Citing the strategic importance of the relationship between the United States and China, the US government has a strong desire to learn Mandarin, according to a senior adviser at the US State Department.

"Some of the study abroad programs funded by the US government are focusing on languages, and Mandarin is definitely one of them," Carola McGiffert, director of the 100,000 Strong Initiative, said on Thursday.

"We are actively, as a government, trying to train more Mandarin speakers," she said.

Before her trip to Beijing to discuss the 100,000 Strong Initiative and the State Department's involvement in the Booey Lehoo benefit concert in Beijing on Dec 17, McGiffert, who is also senior adviser to the assistant secretary of state for East Asian and Pacific Affairs, highlighted the importance of Mandarin in the US.
Stars mark 40 years of Ping-Pong Diplomacy

BEIJING - Four decades on from their landmark match in Beijing that helped bring Sino-US relations out of the deep freeze, ping-pong maestros of the 1970s from the two nations reunited in the Chinese capital on Thursday.

Champions from yesterday and today from China and the US met to play an exhibition game at the Great Hall of the People to commemorate the Ping-Pong Diplomacy in 1971 that helped to bridge the two countries.

Vice-President Xi Jinping and former US president Jimmy Carter were among the hundreds in attendance to cheer them on.

Among the 14 players between the ages of 66 and 20, several of them played in Beijing in 1971, and the rest were from the current crop of ping-pong stars from the two countries, including 35-year-old world champion Wang Liqin.
China's foreign trade flourishes

Peace, development and cooperation are the trends in today's world. Since the adoption of the reform and opening up policy more than 30 years ago, China has conformed to the trend of economic globalization by opening wider to the outside world and promoting economic and trade cooperation with other countries on the basis of equality and mutual benefit. Through years of development, foreign trade has become one of China's most dynamic and fastest-growing sectors, placing China among the world's largest trade countries. China's foreign trade development has strengthened the nation's ties with the rest of the world, effectively pushed forward the country's modernization, and promoted world prosperity and progress.

China entered the World Trade Organization (WTO) in 2001. During the past decade, China has quickened its integration into the global economy while its foreign trade has been further invigorated. On the 10th anniversary of China's accession to the WTO, the Chinese government issues this White Paper to give a comprehensive introduction to China's foreign trade development.
Behind the brands

A survey confirms China's luxury goods buyers are young and keen on pampering themselves.

Lu Jing is 22 and works at a Shanghai-based advertising agency. She earns less than 6,000 yuan ($943) a month but is the proud owner of a 20,000 yuan Louis Vuitton (LV) bag. She says she lived on instant noodles and took buses instead of the subway to save 5-yuan a day in order to buy her dream bag. Lu's American colleague, Niki Anderson, who has been interning in Shanghai for the last four months, notes that almost every young woman in her office owns a brand name bag - but thinks brands like LV are old-fashioned. Anderson's observation reflects a point highlighted in the 2011 China Luxury Forecast, a survey mainly examining China's "post-1980 generation" luxury consumers, predicting future trends for China's prestige market.
See Kaixin's - 10 Status Symbols in contemporary China
Rural banks lend hand to farmers

Less-developed areas offer huge opportunities for small lenders, Wang Xiaotian reports from Hubei, Chongqing and Shandong.

When Hu Jizheng wanted to upgrade the facilities on his pig farm, he decided to do something unique.

Get a loan from a bank.

"In the past we used to borrow from relatives and friends," said the 48-year-old, who is raising more than 4,000 pigs on his farm in Hubei province.

A rural bank nearby, however, was offering money at an interest rate of 8.6 percent - less than he would pay elsewhere. So in April he borrowed 2 million yuan ($314,000) and expects the revamping of his equipment and purchase of a methane tank will bring his annual revenue to more than 15 million yuan.

"I never imagined a bank could lend me so much money at such a cheap rate."

He had earlier visited all traditional major lenders in the area. They all rejected him.

"To my surprise, unlike common banks, the working style of this rural bank is surprisingly good," Hu said. "Surely it's time for me to change my outlook and turn to rural banks for capital instead of private lenders."
Here comes the money: This farmer got the first loan from a village bank in Guangan, Sichuan province, after it opened last Dec 18. Rural banks have helped support small-business owners and farmers in underserved areas.
Kaixin OpEd - I still don't think the 'west' realises the economic potential that is unlocked in rural china.
Beijing blackout as air quality is unmasked

They say a picture speaks a thousand words. This is a photo of China's capital taken from the exact same spot over the last four days. The combination image, taken from Dec 2 to 5, captures staggering changes in the air quality in Beijing. The photos show the visibility in the area ranging from Central Business District in Chaoyang District to Communication University of China. A photographer consecutively took photos at this same place for two weeks from Nov 22 to Dec 5 to record the "fog" in this area. The recent frequent "fog" blanketing Beijing has spurred the public to call for a revamp of the air pollution regulations in China, in particular the decision to monitor levels of ultra-fine particles known as particulate matter 2.5 (PM2.5) which is deemed by some experts as the major cause of the choking smog.
Share your China stories!

The China Daily website is inviting foreign readers to share their China stories with our worldwide audience. Please send your story with your contact information to mychinastory@chinadaily.com.cn. Photos of the author or the story are also welcome.


Graeme has been using ChinesePod since 2007
"I highly recommend ChinesePod, I haven't found any Online teaching programmes that come close."
XinHua News
Chinese vice premier urges deepening China-Russia partnership

BEIJING, Dec. 12 (Xinhua) -- Chinese Vice Premier Li Keqiang on Monday called for the consolidation of the friendship between China and Russia, and for further growth in the bilateral all-round strategic cooperative partnership.


Ten years on, challenges remain for China

BEIJING, Dec. 11 (Xinhua) -- For China, the past decade is a period of historical changes.

Ten years ago this Sunday, China joined the World Trade Organization (WTO). The WTO membership heralded unprecedented economic growth for China, helping it grow into the world's second largest economy and largest commodity exporter.

The export-oriented economy pattern gifted China with the world's largest stockpile of foreign exchange reserves, which ballooned to 2.85 trillion U.S. dollars by the end of 2010 from only 212.2 billion U.S. dollars in 2001.
Chinese delegation hails progress made at Durban climate conference

DURBAN, South Africa, Dec. 11 (Xinhua) -- The Chinese delegation said here Sunday that the just-concluded United Nations climate change conference produced "progressive and balanced outcome."

After 14 days of gruelling talks, the conference passed a package of decisions on such subjects as the second commitment period of the Kyoto Protocol, the Green Climate Fund and a new process to arrange emission-cutting pledges after 2020.

Xie Zhenhua, head of the Chinese delegation, told Xinhua that the outcome is fully in accordance with the mandate of the UN Framework Convention of Climate Change (UNFCCC), the Kyoto Protocol and the Bali Roadmap.
Chinese President calls on nation to learn from scientist Qian Xuesen

SHANGHAI, Dec. 11 (Xinhua) -- Chinese President Hu Jintao has called on the nation to be patriotic and learn from the innovative spirit of Qian Xuesen, the late scientist considered the country's "father of space technology."

Hu made the remarks in his instructions on the opening of a library named after Qian at the Shanghai Jiao Tong University on Sunday.

The opening of the library was also part of the commemoration of the centennial birth of the reputed aerospace scientist.
China to maintain economic stance but fine-tune policies

BEIJING, Dec. 9 (Xinhua) -- China will maintain its prudent monetary policy and proactive fiscal policy next year, but fine-tune these policies as conditions change, the Political Bureau of the Communist Party of China (CPC) Central Committee announced on Friday.

At the meeting chaired by President Hu Jintao, who is also general secretary of the CPC Central Committee, it was agreed that the country will make its policy responses more targeted, flexible and forward-looking next year.

The country also pledges to maintain control over the intensity, pace and focus of macroeconomic regulation and preset or fine tune policies in light of changes in economic development, according to a statement issued after the meeting.


China refutes "land grab" claims in Africa

BEIJING, Dec. 8 (Xinhua) -- China on Thursday refuted claims that it has been buying up land in Africa, calling for "concrete" efforts to help the continent's agricultural sector develop in a sustainable way.

"China always seeks food self-sufficiency through its own domestic output," Chinese Foreign Ministry spokesman Hong Lei said at a regular press briefing.

Instead of grabbing land in Africa, China has been providing as much technical assistance as it can to help develop agriculture there and enhance the continent's capability of using its natural resources and addressing issues such as climate change and food security, Hong said.

"Those efforts are welcomed by the African nations," he added.

In response to a question on neo-colonialism, Hong said that "there is indeed neo-colonialism in Africa, but absolutely not from China." The spokesman did not identify which countries are the neo-colonialists.
China, U.S. start Megaports Initiative pilot project to boost cargo security

SHANGHAI, Dec. 7 (Xinhua) -- China and the United States kicked off a Megaports Initiative pilot project in Shanghai on Wednesday, amid efforts to improve security via radiation checks for cargo carriers at the city's Yangshan Port.

The initiative, an important part of the China-U.S. cooperation on fighting terrorism, is aimed at preventing the illegal transport of nuclear and other radioactive materials by installing detection systems in relevant ports.

The two nations signed a Memorandum of Understanding (MOU) on the initiative in November 2005 and began technical talks on the MOU's 11 annexes in February 2006. The talks finished in May 2007.
China Int'l Environmental Protection Expo opens in Jiangsu

NANJING, Nov. 25 (Xinhua) -- The 2011 China International Environmental Protection Expo opened in east China's Jiangsu Province Friday, attracting more than 240 enterprises from home and abroad.

The most advanced environmental protection technology and products from around the world will be showcased at the expo held in the provincial capital of Nanjing.

China will invest a total of 3 trillion yuan (470 billion U.S.dollars) in its environmental protection industry during the country's 12th Five-Year Plan period (2011-2015).
Global Times
Should we be so anxious over the economy?

Public opinions have diversified over the trend of Chinese economy. Different ideas have emerged in discussion about the country's economic policy for the next year. However, the Central Economic Work Conference, to be held from December 12 to 14 in Beijing, should draw a clear conclusion for the path to take in 2012.

Policymakers in China are also carefully examining predictions for the global economy from other countries. This could have been the reason why this year's economic conference has come late compared to previous years.

It is a tough time for the world economically. Although its problems look to run less deep, China shares the anxiety of the world.
'Carriers or rice' misleading question

What should the government do? What should the central government do? For now, the Chinese public is unable to decide what the right answer is.
Durban shows West's two-tiered worldview

A deal has finally been struck in Durban at the end of grueling talks. The EU has signed up to a second commitment period of the Kyoto Protocol along with several other developed countries, while the world has agreed to set up a Green Climate Fund to help poor countries struggling with climate change.

However, developed countries were a disappointment over the course of the conference. Their behavior proved that the world is still dominated by selfish interests.

Instead of shouldering their responsibilities, developed countries have poured more efforts into shifting the blame.

In the past, they either accused China of ruining previous climate talks, or used the country as an excuse for not cutting their emissions. Their argument is that China is no longer a developing state. As one of the biggest emitters, it must have a compulsory emission target similar to its developed counterparts. But without the right technologies in place, answering this demand will bring considerable damage to China's development.

In fact, developed countries are well aware that China still belongs to the developing world. A decent life is still a dream for a larger number of ordinary people. Some even find life difficult. Shabby cities and dirty streets are familiar descriptions of China in foreign media.
WTO glory sets path for future challenges

Tomorrow marks the 10th anniversary of China's entry into the World Trade Organization. Given the impact of its membership, the de facto benefits to the nation's economy have surpassed the bold "rosy picture" depicted a decade ago.

Some negative prospects have been eclipsed or replaced by positive development. A mixed strategic choice 10 years ago has become an overwhelming success. We worried that the domestic auto industry might be crushed by the influx of foreign brands. Domestic automakers, such as Geely with its acquisition of Volvo, have changed China into a most dynamic and largest market in the world.

China's fast development after its WTO entry bears universal value to its high efficiency and rapid speed. China's rise steadily brought it into the world economy. The truth is, however, our increasing power to set our own destiny plays a bigger role than most of us expected.

When we hesitated to join the WTO a decade ago, we were utterly confused about the risks ahead. But we chose not to avoid these challenges. We were determined to reduce the risks along the way and accept those that could not be eliminated.

Fortune favors the bold. History has shown that, when we are devoted to seeking benefits, risks will be curtailed. When we choose to seek benefits despite potential obstacles, we are in a more secure position and will more easily achieve our goals.
Graeme has been using ChinesePod since 2007
"I highly recommend ChinesePod, I haven't found any Online teaching programmes that come close."
CHINA
CCTV 9
News and Current Affairs
Dwelling in the Fuchun Mountains - FEATURE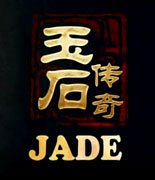 2000 years ago, the cavalries of the Han Dynasty ensured that the trade route to the west regions of China remain unobstructed. Silk became the luxurious commodity of the choice of the nobles of Ancient Rome. A thousand years before that, the Shang Dynasty´s huge armys stepped on the same route, at the other end of the route lay the treasures the rulers longed for - jade.
Graeme has been using ChinesePod since 2007
"I highly recommend ChinesePod, I haven't found any Online teaching programmes that come close."
The Wall Street Journal
Asia Today: Currency Traders Bet Against China Growth - VIDEO

Fears over the impact of Europe's problems on China lead more traders to short currencies directly linked to China's growth. WSJ's Deborah Kan and Jake Lee discuss.
Beijing Environment Official: City Air Faces 'Crisis'

Beijing is facing its third air-pollution "crisis" of recent years and needs to crank up its efforts to cut emissions, a city environmental official said Monday, acknowledging a big metaphorical cloud hanging over the city.
Cloudy Risk View in China

BEIJING—The International Monetary Fund's top banking official, assessing the strength of China's financial system, said Chinese regulators need to improve the data they use to assess whether their banks could withstand a sudden economic downturn, and also should better explain what level of capital banks need to hold.

"There are important constraints and gaps in the available data" for stress tests of China's banks, said José Viñals, the IMF's director of monetary and capital markets, in written responses Sunday to questions from The Wall Street Journal. "The key constraint was the lack of consistent time series of data on credit ...
China Steel Output Drops as Property Sector Remains Weak

BEIJING—China's production of crude steel in November fell to its lowest level in 13 months, as a weakened real-estate sector and external headwinds undermined steelmakers' confidence, government data showed.
Property Hit Leaves Choice for Beijing

It's crunch time for China's property sector.

Sales of residential real estate look as frosty as the Beijing winter. The government has chased speculators from the market, and falling prices have others waiting on the sidelines. November data from the National Bureau of Statistics showed sales volumes fell 3.3% year to year, after an 11.6% drop in ...
Stage Set for China to Launch Stimulus

BEIJING—With growth slowing and inflation becoming less of a problem, China's Communist Party leadership indicated it was ready to stimulate the economy further, underlining a challenge facing not just Beijing but other emerging markets as well.
Economists React: Inflation Plunges in November

China's consumer price index rose 4.2% in November from a year earlier, sharply slower than a 5.5% year-to-year rise in October and the lowest inflation reading since September 2010. Analysts weigh in:
Ronnie Chan: Don't Forget China's Problems

Hong Kong property mogul and public personality Ronnie Chan is worried about the state of the world, especially China. With everyone focused on Europe, he fears the world is underestimating the potential severities of China's economic problems. Mr. Chan, chairman of Hong Kong-based Hang Lung Properties and an active member of the city's powerful real estate community, is thankful his company hoarded cash for a "rainy day," because he says banks aren't lending and the economy is slowing. "It's raining," he says.
Private-Equity Firms' Yuan Funds Soar

BEIJING—Private-equity firms raised more money in China for funds denominated in the country's currency than for those in dollars, according to a report issued on Thursday, as cash-rich Chinese companies and wealthy individuals seek higher returns on their money.
Bill Gates Discussing New Nuclear Reactor With China

BEIJING — Microsoft co-founder Bill Gates confirmed Wednesday he is in discussions with China to jointly develop a new and safer kind of nuclear reactor.

"The idea is to be very low cost, very safe and generate very little waste," said the billionaire during a talk at China's Ministry of Science and Technology.
Zhang Yimou's 'Flowers of War' Sumptuous But Lacks Subtlety

Leading Chinese filmmaker Zhang Yimou is hoping to hit it big in China and globally with his new film, "The Flowers of the War" (金陵十三钗). The question is, can he do it?

Featuring Hollywood star Christian Bale, "The Flowers of the War" is China's Academy Award entry for best foreign language film and tackles subject matter familiar within China: Japan's brutal occupation of China's southern city of Nanjing in 1937.
Amy Tan Q&A: China Then and Now, and How to Bridge the Gap

Novelist Amy Tan has spent most of her life examining the divide between China and America through novels that examine the emotional minefields of families and the clashes that come from cultural misunderstandings.
Photos: Liu Bolin, Vanishing Artist
See Kaixin's FEATURE on Liu Bolin with plenty of Photos
Graeme has been using ChinesePod since 2007
"I highly recommend ChinesePod, I haven't found any Online teaching programmes that come close."
The New York Times
The maker of telephone equipment said it would not seek new customers in Iran and would limit business activities with existing customers because of the situation there.
Consumer prices in November rose 4.2 percent from a year earlier, the Chinese statistics bureau reported Friday, continuing a steady easing of inflationary pressures.
Commissioner Larry Scott's current trip to China is intended to lay groundwork for conference games there.
A River's Gifts
By SHENG KEYI

When I was younger I was ashamed to admit I came from a remote village, yet I lacked the courage to claim I was from a city, so I usually said simply that I came from an outlying township. Now I must tell the truth, that I was born in an isolated village.
6 days ago ... I remain staunchly optimistic that China will continue to be the world's greatest machine for economic expansion.

As China celebrates its 10th anniversary since joining the World Trade Organization, the country has been reflecting on its success as a top trade partner.

Consumer prices in November rose 4.2 percent from a year earlier, the Chinese statistics bureau reported Friday, continuing a steady easing of inflationary pressures.

Top American and Chinese military officials began an annual review of major issues in Beijing on Wednesday pledging to seek greater cooperation and trust.

Private companies have been the prime engine of China's economic miracle, and economists warn that the Chinese government's eagerness to control more of that wealth could stifle innovation.
Graeme has been using ChinesePod since 2007
"I highly recommend ChinesePod, I haven't found any Online teaching programmes that come close."
Asia Times Online

China 'easing' outlook boosts Asian stocks
By Olivia Chung

HONG KONG - The prospect of China loosening its monetary policy helped to drive up Asia's markets on Monday as the country's leaders gathered for their annual Central Economic Work Conference, which will set the tone for next year's economic policy.
China tunnel and nuclear warhead follies
By Peter Lee

The recent hubbub over the size of China's nuclear warhead stockpile and its underground maze of missile hidey-holes, the notorious "Underground Great Wall of China" is, on one level, a battle between sensationalizing amateurs and incensed arms control professionals.

On another level, it highlights a continuing nuclear security stand-off between the United States and China.
INTERVIEW
Eagle and dragon lock claws in mid-flight

Benjamin A Shobert talks to Aaron L Friedberg, the author of A Contest for Supremacy: China, America, and the Struggle for Mastery in Asia

America's focus on the emerging challenge posed by China was first distracted by the "war on terror" and then the 2008 financial crisis, says author Aaron L Friedberg. In the meantime, Beijing advanced economically, developed asymmetric capabilities and grew assertive. China may not want to conquer Asia. However, it could extend a preponderant political influence over the region with dire consequences for the US.
THE ROVING EYE


An extreme traveler, Pepe's nose for news has taken him to all parts of the Pepe Escobar globe. He was in Afghanistan and interviewed the military leader of the anti-Taliban Northern Alliance, Ahmad Shah Masoud, a couple of weeks before his assassination


Graeme has been using ChinesePod since 2007
"I highly recommend ChinesePod, I haven't found any Online teaching programmes that come close."
Caixin Online
Risks abound for Chinese solar manufacturers as world demand softens, but the big companies are still expanding
Today's crisis-environment opportunity to liberalize the economy through foreign exchange reform must not be missed
Citing projections that retail sales are expected to grow by 15 percent annually, Hu indicated China's trade surplus would gradually level out on policies to increase domestic consumption
Well-paid corporate managers, lawyers and doctors are contributing to the demise of an entire economy
Driven to the edge by a rapist and reporters, a Shenzhen couple's story points to what's wrong, and right, with the media
Derived from the growth of the Chinese economy, the speed of Chinese investment into Australia is predicated on productivity drivers that now face major difficulties
New Mantra for Monetary Policy: Easy Does It

Yet the jury is out over whether the central bank's decision to cut bank-reserve ratios set the stage for more loosening in 2012.

Some called it a symbolic adjustment when China's central bank dug into its toolbox and gave the go-ahead for more lending and spending November 30 by lowering the nation's bank deposit reserve requirement a half-percentage point.
Experts weigh in on what must be done to avoid the developed world's economic malaise and domestic inflation
The NDRC, China's top economic planning body, said price increases for retail and on-grid electricity prices will not extend to the majority of household power consumption
12.01.2011
A new poverty threshold has raised the number of impoverished to 120 million people, and officials are now addressing how exactly they will fund and increase antipoverty subsidies in tandem
PBOC Cuts Bank Reserve Requirements

China's central bank announced the lowering of reserve requirements for commercial lenders for the first time in three years

(Beijing) -- China's central bank has cut bank reserve requirements for the first time in nearly three years, with many market analysts interpreting the move as a sign of monetary easing after three years of cautious tightening.
Former Central Banker: China Under No Obligation to Rescue Ailing Economies

Wu Xiaoling, former People's Bank of China official, said China should look to rebalancing the domestic economy as a means to aid the global economy

(Wuxi) – China is neither obligated nor capable of saving the world from another financial crisis, said Wu Xiaoling, former deputy governor of China's central bank and current vice chairperson of the Finance and Economics Committee of the National People's Congress.
ICBC's Jiang Likes Big Banks for Small Clients

The chairman of China's largest bank ICBC tells Caixin why the small business market is getting even more important

Small business shutdowns blamed on a lack of reliable credit brought Chinese Premier Wen Jiabao to the commercial city of Wenzhou recently, and later prompted a State Council call for more bank support
China Lifts Punitive Reserve Requirement on Rural Cooperative Banks

Regulators May Be Loosening Monetary Strings

Credit restrictions continue to confound banks, but the days of tight monetary policy may be numbered in China

China's tight-minded policymakers have taken what appear to be the first, cautious steps away toward a more relaxed monetary course.

China's central bank says it will continue to implement monetary policies due to abundant money supplies and persistent high inflation

Reviving loose monetary policy would reward speculators and redundant property developers while stoking inflation

Caixin Photo Galleries offer a selection of the day's most important news photos and cultural images.

Subscribe to 'The Lion Awakes'

NEWS FEED

& Receive a Daily Summary of the International News about China

Subscribe in a reader

"The Real China is made by Chinese mothers and grandmothers, from each individual family's hard work," says Xue Xinran




今天的中国新闻