The Lion Awakes
Daily News, Culture & Current Affairs about China
Graeme has been using ChinesePod since 2007
"I highly recommend ChinesePod, I haven't found any Online teaching programmes that come close."
People's Daily
Online rumors dangerous to social order

The rapid spread of the story from Tianya to many other websites and forums, including Xiqinhuiguan, shows the dangerous potential for rumors to spread online.

Given that this made-up story was unimaginably strange at first glance, and people can easily find many loopholes after a quick read, how did it spread rapidly online and cause quite a stir in the Chinese Internet community?
Credibility needed for online luxury sales to thrive

Beijing, Nov.3 (People's Daily Online) --As reported, most domestic luxury e-commerce businessmen are taking advantage of a flourishing online market for luxuries and running their business without authorization from international luxury brands.
Ministry says most of China's mineral reserves remain unexplored

BEIJING, Nov. 3 (Xinhua) -- China has a large amount of unexplored mineral resources, as only 36 percent of the country's mineral deposits have been discovered thus far, the Ministry of Land and Resources said Thursday.
China's firms must go global, go quickly

eijing, Nov.3 (People's Daily Online) -- According to requirements of the 12th Five-Year Plan, China will guide both private and public enterprises to increase overseas investments and cooperation while sticking to principles of following market orientation and allowing enterprises to make decisions independently.
Eurozone crisis seen dragging down China's economy

China's economic growth will keep slowing down this and next year due to sluggish exports amid the eurozone debt crisis, but a hard landing is unlikely, given the government's flexible policy approach, experts said at a forum in Beijing Wednesday.
China's inflation prompts KFC to raise prices

Recently, fast food giant KFC raised prices again due to rising costs in China.

KFC said it will implement a differential pricing strategy in which the food prices will be adjusted according to the region, time and restaurant.
Guangdong invests half bln RMB in emerging tech

Beijing, Nov.2 (People's Daily Online) --Guangdong Province will set up a fund totaling 500 million yuan to award high-level talent during China's 12th Five-Year Plan. The bonus is used to reward highly talented individuals who make great breakthroughs in the development of strategic emerging industries.
China's A-share market shows signs of rebound

Beijing, Nov.3 (People's Daily Online) --Affected by many positive factors, including improving external markets, securities borrowing and lending business initiated and local debt pilot projects launched, the A-share market finally went up last week, rising for five successive days.


ASEAN pilot area to promote int'l RMB trade

Beijing, Nov.2 (PD Online) --As the first overseas pilot area of Cross-Border RMB Trade Settlement, the Association of Southeast Asian Nations, should continue to encourage and support the RMB's cross-border use in regional trade investment, said Li Lihui, president of Bank of China, at the China- ASEAN Financial Cooperation and Development Leaders Forum.

Li said that the RMB enjoys a relatively stable currency value and a higher acceptability, and it is of great significance to expand the scale and scope of RMB flow in helping regional enterprises to avoid international monetary exchange rate risk, lower assets mismatch risk, avoid multi-exchange loss and promote trade and investment facilitation.

He pointed out that as the first overseas pilot area of Cross-Border RMB trade settlement, ASEAN should continue to encourage and support RMB's cross-border use in the regional trade investment to establish a smooth cross-border flow mechanism of RMB. ASEAN should also further improve the RMB's cross-border pay channels, enrich the RMB's cross-border financing and investment products and offer a perfect, safe and quick cross-border financial service to the trade investment in the region.
China conducts first test flight with biofuel

Beijing, Nov.2 (PD Online) --Is it feasible to use biofuel in the aviation? The first test flight using biofuel in China's aviation industry on Oct. 28 conducted by Chinese and U.S. giants proved that the answer is yes!


$31b govt stimulus to revive railway projects

BEIJING - The Ministry of Railways is expected to get more than 200 billion yuan ($31 billion) worth of financial support to pay off the dues and avoid liquidity, after lack of cash flow brought most railway projects to a standstill.
5:58 a.m. on November 1: Shenzhou-8 to be launched

A China manned space program spokesperson said that the unmanned spacecraft Shenzhou-8 is scheduled to be launched at 5:58 a.m. on November 1. The fuel will be injected into carrier rocket today.

At present all the systems are in correct technical state. The spacecraft and the launching site are in good conditions, meeting the mission requirement.
US gearing up for trade war with China?

Beijing, Nov. 1 (PD Online) --The U.S. House Ways and Means Committee recently held a hearing on China-U.S. trade relations. At the hearing, the RMB exchange rate issue again became the focus of intense debate, and certain Congress members even threatened a trade war with China.

The long-running RMB exchange rate issue has been central to Washington's most recent political struggles since the U.S. Senate passed the Currency Exchange Rate Oversight Reform Act of 2011 on Oct. 11.

In order to win the 2012 presidential election, presidential candidates of both the Republican and Democratic parties are competing to show off their tough stance. Former Massachusetts Governor Mitt Romney, who is regarded as the Republican Party's frontrunner for the 2012 presidential race, promises to designate China as a currency manipulator if he is elected to the presidency.
After 30 years, China's legal system fully formed

Beijing, Oct. 30 (PD Online) --The State Council's Information Office released a white paper titled "The Socialist System of Laws with Chinese Characteristics" at a press conference on Oct. 27. Xin Chunying, deputy director of the legislative affairs commission of the National People's Congress Standing Committee, made a brief introduction about the white paper.

The 20,000-word white paper consists of a preface, content and a conclusion. The preface briefly explains the establishment, composition and improvement of the socialist system of laws with Chinese characteristics.

Xin said that the establishment of a system of laws took many Western countries several hundred years, but China has built a relatively complete socialist system of laws with Chinese characteristics in merely 30 years.
Wives, mistresses fight back

Liu Zhixian relives her sadness and heartbreak every time she learns that another man has cheated on his wife.

"I ended my 16-year marriage three years ago because I was tired of arguing with my husband about his affair," she said. "Now I want to help more women who have similar experiences so they can start a new life."

Liu is the key organizer of a group that offers solace and advice in Xiamen, Fujian province. It provides an online platform for women with unfaithful husbands and it aims to help them save their families or, at least, to talk about their experiences.
China Daily
China to establish manned space station around 2020

BEIJING- China will complete the second step of its three-phase development strategy for its manned space program by establishing its own space lab around 2016, a spokeswoman for China's manned space program said Thursday.
Firms unsure over new social security scheme

BEIJING - The majority of companies with foreign workers are adopting a wait-and-see attitude toward the new social security scheme, according to a survey.

A recent regulation mandating foreigners with a work permit in China to be included in the social security system has sparked concern among the business community over rising costs.

"A small number of companies have started paying the new social security for their foreign employees, while the majority of employers are still debating how to move forward," said Greta Mikelonis, who works in Shanghai with Mercer, the human resources company that conducted the survey.

The survey was based on feedback from 475 companies. About 16 percent said that they were considering changing employee remuneration packages for 2012, while the remaining 84 percent said they had no plans to make any changes at the moment.
Gates: Chinese innovation can help the poorest

SEATTLE, the United States - Despite being a developing country, China can use its expertise in health and agriculture to help the poorest countries in the world, especially those in Africa, said Bill Gates, the technology magnate and co-chair of the Bill & Melinda Gates Foundation.

In an exclusive interview with China Daily on Tuesday, Gates, who is also the chairman of Microsoft, said he expects to see some "very big things" from the foundation's new partnership with China's Ministry of Science and Technology.

"Obviously, China has done a fantastic job in reducing poverty," Gates said. "It is not completely done, but just for the last 30 years, if you take where China was and where it is today on almost every front, particularly in the areas that we (the Bill & Melinda Gates Foundation) focus on - health and agriculture - China has done very good work."
Stroke number-one killer in China

Stroke is the most common single cause of death in China, according to the China Stroke Declaration, which was released Saturday by China's Ministry of Health, to mark the annual World Stroke Day (October 29th). The ministry launched a national campaign on the same day to promote the awareness of preventing stroke.
Hu seeks eurozone stability

President meets IMF chief ahead of critical G20 summit

CANNES, France - China wants eurozone stability, President Hu Jintao said in an interview published on Wednesday ahead of the G20 summit in the French city of Cannes.

China "sincerely wishes to see stability in the eurozone and the euro", Hu told the French newspaper Le Figaro.


Working with China 'key' to FDA's future work

SHANGHAI - The US Food and Drug Administration (FDA) aims to have more in-depth cooperation with Chinese food and drug manufacturers, as it prepares for the global launch of its new IT risk-based screening system.

"In order to ensure food and drug safety in the US, we have to collaborate with more countries like China," said Dara Corrigan, associate commissioner for Regulatory Affairs of the FDA, on her first visit to Shanghai on Tuesday.

Corrigan and her team in the US are currently testing the new system, which will gather information about the source of drugs coming into the US and make the online system available for the whole industry to see whether the drugs pose any safety risks.
President Hu confident in Europe

Continent has ability to overcome present difficulties, president says

VIENNA / BEIJING - China has confidence in Europe overcoming its present difficulties, President Hu Jintao said on Monday ahead of a key global summit which will focus on the eurozone debt crisis.

"China looks positively at EU development and is following the economic development under the current difficulties with attention," Hu told reporters after meeting his Austrian counterpart Heinz Fischer in Vienna.

"We are convinced that Europe has the wisdom and the competence to overcome the current difficulties," Hu, who will attend a G20 summit in France later this week, said.

Hu stressed that fostering growth, stability and greater cooperation are the keys of success for major economies during these turbulent economic times.
China tweaks its famliy planning policy

BEIJING - Leng Xuefeng used to beg to have a male offspring after his wife gave birth to a daughter two years ago. Leng's wishes did not go unanswered, but in fact were responded to in an exceedingly generous fashion: his wife became pregnant earlier this year and gave birth to twin boys in October.

Both Leng and his wife are the only children in their respective families and are thus entitled to have a second child due to a recent change in China's decades-old family planning policy.

The policy, which used to limit urban couples to having only one child, has now been modified to allow any couple to have a second child, as long as both parents are only children themselves.
China's largest freshwater lake parched

Red flowers and green grass thrive on a piece of dried exposed riverbed of Poyang Lake, the China's largest freshwater lake in Jiangxi province, Oct 26, 2011. The water level of the lake's gauging station had declined to 9.98 meters on Oct 27, below the critical level of 10 meters, which marks the lake formally entering low water season. It is roughly 10 days earlier than the average date since 2000. The water surface of Poyang Lake has contracted to 536 square kilometers from about 1,000 square kilometers in September.[Photo/CFP]
With this click, I will thee wed

Online marriage game may be more than harmless romantic fantasy, Zhang Yuchen reports from Beijing.

Qian Yu spends hours talking to his bride, discussing furniture for their luxury duplex and colors for the living room walls. They have finally pinned down European Classic style, light purple for the walls and red for the carpet.

Since the summer holidays, Qian has seemed the normal happy newlywed, excited by the mere details of cooking and dining with his wife. But he is just 15 and his married life exists only in cyberspace.

Qian and his "bride" - he said he doesn't know her real name - are two among millions of Chinese teenagers and adults who indulge in virtual marriage. "Not legally binding, for romantics only," according to the home page at 78ba.com.
See Kaixin's - Marriage in China: Ancient & Modern
It takes two to tango

Huge potential of co-productions attracts global filmmakers to China

For several years, despite its rich promise, China never figured prominently on the agenda of global filmmakers and distributors as the path to success was riddled with obstacles like strict regulations, piracy and a not too receptive audience.

Circa 2011 and things have changed dramatically with the industry heading for a dream run with several blockbusters in the making.

Not only has China become a market that commands the attention of buyers and sellers, but also an integral market in box-office returns for global film companies.

Industry sources say that China could surpass Japan and India in box-office receipts next year to take the second position globally and pose a strong threat to market leader US by the end of the decade. Lending credence to these claims are industry growth rates in excess of 64 percent and collections of over $1.5 billion (1.1 billion euros). Rough estimates for 2011 indicate that the industry could end up with receipts of over $2 billion.

During the past five years, domestic box-office revenue has grown by nearly 400 percent to 10 billion yuan ($1.57 billion, 1.13 billion euros) in 2010.
Deng's great legacy

A Western scholar writes on the life and times of the man who helped transform China

In 2000, the China scholar Ezra Vogel was thinking about writing a book to help Americans understand key developments in Asia when he was about to retire from teaching at Harvard University. When his friend Don Oberdorfer, a veteran journalist, suggested he should write about the Chinese leader Deng Xiaoping, Vogel thought about it for many weeks, and concluded that the idea was exactly right.

For the past 10 years, Vogel has researched Deng extensively. He has read books about him, traveled to China numerous times and interviewed hundreds of influential Chinese and foreigners, as he mentions in the preface of his new book, Deng Xiaoping and the Transformation of China.

The book, published by Harvard University Press last month, chronicles Deng's rich and intricate life and career from his birth on Aug 22, 1904 in a weakened Qing Dynasty (1644-1911) to his death on Feb 19, 1997, a few months before the return of Hong Kong to the motherland. That time span also takes in the country's turmoil and an economic boom in the last three decades.


US currency bill would see 'retaliation'

Passage will hurt the interests of both countries, Chinese officials say

BEIJING - China's government will not sit by and will retaliate in kind against the United States if a measure targeting the yuan becomes law, said the Ministry of Commerce on Monday.

"The currency legislation proposed by the US would hurt the interests of both China and the US. We are strongly against it," said He Ning, director-general of the Department of American & Oceanian Affairs with the Ministry of Commerce.

"If it eventually passes and becomes law, we cannot ignore it and will definitely reciprocate in kind," said He, who refused to elaborate.

"We have readied ourselves with measures to deal with the possible outcome from the US", He said.
Govt slams Romney yuan attacks

BEIJING - The Foreign Ministry said on Monday that attacks by leading US Republican presidential candidate Mitt Romney on Chinese trade and currency practices were "irresponsible".

Romney last week threatened trade sanctions against China if the world's No 2 economy does not halt what he claimed was currency manipulation, unfair subsidies and rampant intellectual property theft.

Romney's tough stance came as he has sought to stake out differences with President Barack Obama and tap into the US public's rising concern over China's economic and military growth.

"We think that frequently blaming others, looking for scapegoats and even misleading the public is an irresponsible attitude," Foreign Ministry spokesman Liu Weimin said at a news conference.
New Yuan FDI scheme unveiled

Analyst say program will broaden channels for the currency overseas

BEIJING - China on Friday formally launched a pilot program that allows foreign enterprises to use the yuan to invest in the country, as part of its efforts to raise the global profile of the currency.

The People's Bank of China, the central bank, issued the rules on foreign direct investment (FDI) in yuan in a statement, saying that institutional and individual investors from overseas will be able to apply for permits to make direct investment in China with the settlement in yuan.

The Ministry of Commerce also unveiled detailed definitions and application procedures for the process, explaining that applications for yuan FDI worth 300 million yuan ($47 million) or higher must be submitted to the Ministry.

The move was seen as a major step in China's ambitions to internationalize the yuan after Vice-Premier Li Keqiang pledged in August to support Hong Kong as a key offshore yuan hub and to encourage overseas companies to make direct investment in the mainland with the currency.
'Politicizing trade issues only harm Sino-US ties'

BEIJING - Chinese Vice-Premier Li Keqiang said Friday that politicizing economic and trade issues can only harm Sino-US economic and trade ties, instead of resolving the economic and employment problems of the United States.

Li made the remarks in a meeting with visiting former US Secretary of State Condoleezza Rice, while touching on the US Senate's passing of the Currency Exchange Rate Oversight Reform Act.

The bill, passed on Tuesday, is specifically directed at China's currency, which the United States claims is undervalued to make Chinese exports to the United States cheaper.

China is gravely concerned about the potential passing of the bill, Li said, noting that politicizing economic and trade issues will also obstruct the global economic recovery and sustainable growth.

"Sino-US economic and trade ties have the distinctive feature of mutual benefits," Li said.
China: Yuan bill to hurt US job growth

BEIJING - China warned the United States on Monday of a trade war if Congress passes a bill pressuring Beijing to appreciate the yuan. The warning came a day before US lawmakers are set to vote on the bill.
PBOC deeply regrets US Senate's yuan bill

BEIJING - The People's Bank of China, the country's central bank, Tuesday expressed its "deep regret" about the US Senate's currency bill that pushed China to let the yuan appreciate further.

The central bank said the US Senate's bill may seriously affect China's currency reform, and could result in a trade war between the two economies.
Pushing yuan bill risks trade war

BEIJING - With chronic financial ailments and persistent high unemployment driving thousands of protesters to the streets in New York and 50 other cities, some US lawmakers are, tediously, again trying to blame the Chinese currency instead of addressing the real reasons for the country's economic woes.

China to subsidize sales of building materials in more rural areas

BEIJING, Oct. 5 (Xinhua) -- The Chinese government will subsidize sales of energy-saving building materials in more rural areas as part of the country's efforts to improve living conditions of people in the countryside.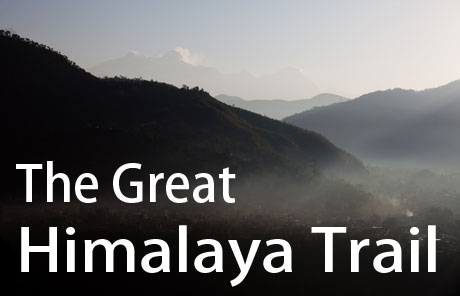 Share your China stories!

The China Daily website is inviting foreign readers to share their China stories with our worldwide audience. Please send your story with your contact information to mychinastory@chinadaily.com.cn. Photos of the author or the story are also welcome.


XinHua News
China pledges more help to other developing countries

CANNES, France, Nov. 3 (Xinhua) -- Chinese President Hu Jintao said Thursday that his country will provide more help to other developing countries.

China would provide new loans to help developing countries improve infrastructure and would further reduce tariffs for the least developed countries, Hu told world leaders at the summit.

Between 2010 and 2012, China will provide Africa 10 billion U.S. dollars in the form of soft loans, the bulk of which will go to infrastructure development, he said.

Between 2011 and 2015, China will build 200 infrastructure projects in clean energy and environmental protection in other developing countries, he announced.

China will give zero-tariff treatment to 97 percent of the tariff items of exports to China from the least developed countries that have diplomatic relations with China, he said.


Targeting yuan is no antidote to global economic woes

BEIJING, Nov. 2 (Xinhua) -- With the global economy distressed by stubborn financial woes in some developed countries, the upcoming G20 summit provides an opportunity for the world's major economies to work together to put things back on track.

It would be unadvisable and unhelpful to squander valuable time at the summit squeezing China over its currency policies. Bearing down on the yuan will neither cure the maladies of the struggling countries nor shore up the teetering world economy.

The Chinese currency has nothing to do with the sprawling debt crisis in the eurozone, which stemmed from a mismatch between the bloc's monetary policies and financial practices as well as a lack of financial regulation.

Nor is the Chinese currency the initiator of trade imbalances in international trade, particularly that between China and the United States. The some 30-percent appreciation of the yuan's value against the greenback during the past six years did not diminish the U.S. trade deficit with China.

Meanwhile, even if the yuan appreciates more and makes Chinese products more costly in U.S. markets, the U.S. trade deficit will not disappear, because rational consumers will simply turn to imports from other low-cost countries.

Among the real culprits behind the U.S.-China trade imbalances are Washington's restrictions on high-tech exports to China. The same is also true in the trade imbalances between China and other developed economies.


China's Three Gorges hits full capacity

YICHANG, Oct. 30 (Xinhua) -- China's Three Gorges Dam on Sunday reached its designed highest mark, the second time for the world's largest water control and hydropower project to run at full capacity.

The water level hit 175 meters at 5 p.m. after storing water for nearly two months from the water level of 152 meters, said an official with the China Three Gorges Project Corporation (CTGPC), the developer of the project.

A dozen hydropower turbo-generator units started operation on Sunday, generating power capacity of 8.2 million kw, said the official.
China introduces first national plan on groundwater pollution control

BEIJING, Oct. 28 (Xinhua) -- China has introduced the country's first national plan on groundwater pollution control, urging a combination of legal, economic, technological and administrative measures for groundwater protection, according to ministries.

The ministries of environmental protection, land and resources, and water resources announced Friday at a press conference that the State Council, or China's Cabinet, has already approved the national plan on groundwater pollution control for 2011-2020.

China will invest a total of 34.66 billion yuan (around 5.48 billion U.S. dollars) on the prevention and treatment of pollution in the country's groundwater in 2011-2020, according to the plan.

The money will go to six categories of projects, including survey, prevention, remediation of groundwater pollution, control of pollution in underground drinking water sources, agriculture-related groundwater pollution control, and underground water environment monitoring capacity building.
Chinese vice premier urges more agricultural cooperation among BRICS

BEIJING, Oct. 31 (Xinhua) -- Vice Premier Hui Liangyu has called for deeper agricultural cooperation among the BRICS group of emerging economies, according to a press statement released Monday by the Chinese State Council.
U.S. House Speaker reiterates opposition to passing China currency bill

WASHINGTON, Oct. 25 (Xinhua) -- Speaker of the U.S. House of Representatives John Boehner reiterated on Tuesday his opposition to taking up a bill passed by the Senate on so-called China's currency manipulation, saying that it is "a very dangerous policy. "

Boehner told a news conference that President Barack Obama should take the lead on the issue of China's currency, instead. " The fact is the president of the United States should ought to stand up and take a position," he said.
Vice foreign minister stresses China-Africa cooperation

HANGZHOU, Oct. 26 (Xinhua) -- Chinese Vice Foreign Minister Zhai Jun Wednesday stressed more cooperation with member countries of the Forum on China-Africa Cooperation (FOCAC) in Africa.

Zhai, also the co-chairman of the Chinese Follow-up Committee of the FOCAC, said at the 8th Senior Officials meeting of the FOCAC that the forum is closely related to the well-being of two billion people in China and 50 countries in Africa.
China's top political advisor calls to boost Sino-Dutch ties through mutual respect

THE HAGUE, Oct. 27 (Xinhua) -- China's top political advisor Jia Qinglin on Thursday urged the Netherlands to continue to respect China's core interests and major concerns, so as to contribute to long-term steady development of Sino-Dutch ties.
China's top legislator vows to boost strategic partnership with Venezuela

BEIJING, Oct. 26 (Xinhua) -- China's top legislator Wu Bangguo pledged on Wednesday to boost exchanges with Venezuela between governments, parliaments and parties in order to further cement the two countries' bilateral strategic partnership.
Top Chinese legislator vows to boost ties with Botswana

BEIJING, Oct. 24 (Xinhua) -- Top Chinese legislator Wu Bangguo met with his Botswana counterpart Margaret Nasha Monday in Beijing, and they hailed the growth of bilateral ties and pledged to further cooperation.

China will enhance political mutual trust and deepen cooperation with the African nation in manufacturing, mining industry and infrastructure, said Wu, chairman of the Standing Committee of the National People's Congress (NPC).


China's top political advisor starts 5-day visit to Greece

ATHENS, Oct. 23 (Xinhua) -- China's top political advisor Jia Qinglin arrived in Greece's capital Athens Sunday afternoon for a 5-day visit to the debt-ridden eurozone country.

Since China and Greece established diplomatic ties in 1972, both countries have always respected each other, treated each other on an equal basis and cooperated sincerely, Jia, chairman of the National Committee of the Chinese People's Political Consultative Conference (CPPCC), said in a written statement upon arrival.

In recent years, the two countries have deepened their mutual political trust, and have promoted mutually beneficial cooperation in various fields, Jia said.

China attaches great importance to the development of its comprehensive strategic partnership with Greece, and is ready to work with Greece to further uplift bilateral cooperation to a new level, he said.


China urges EU to recognize full-market economy status

BEIJING, Oct. 21 (Xinhua) -- China on Friday urged the European Union (EU) to recognize its full-market economy status at an early date and properly settle trade disputes amid the tumbling world economy.

"China hopes Belgium will exert its influence to push for an early recognizing of China's full-market economy status and remind the EU to be cautious on and restrain from using trade remedy measures," Vice Premier Wang Qishan told visiting Crown Prince Philippe of Belgium.
Chinese premier meets leaders of ASEAN nations

NANNING, Oct. 20 (Xinhua) -- Chinese Premier Wen Jiabao met with the leaders from Association of Southeast Asian Nations (ASEAN) member nations in Nanning, capital of south China's Guangxi Zhuang Autonomous Region, who will attend the 8th China-ASEAN Expo scheduled to open Friday morning.
China's first A380 ready to fly

China Southern Airlines held press conference in Beijing, the capital of China, on Oct. 16, 2011. It announced that the first A380 jumbo jethas passed CAAC test fly, and will fly on commercial domestic route between Beijing and Guangzhou from Oct. 18-26, 2011.
Global Times
US should be paying bills, not funding soldiers

US President Barack Obama's recent announcement of a withdrawal from Iraq, coupled with talk of serious cuts in the US defense budget, tempts observers to hope that the US may finally break its addiction to runaway defense spending and tackle its massive debt. Such hopes were dispelled by US Defense Secretary Leon Panetta's recently concluded trip to East Asia.

...

If the US ultimately falls from its perch as the world's most powerful nation, it will not be because it failed to spend enough on its military, it will be, as was the case with the Soviet Union and the British Empire, because it could no longer pay its bills.
Greece's oldest legacy may be its downfall


Greece's decision to hold a referendum over the EU's rescue plan jolted the markets on Tuesday throughout Europe and the US, a signal that investors are worried over the country's fiscal future and the prospect of the euro.

The referendum, scheduled for next January, may not be hard to predict. Public polls suggest over half of Greece sees the second EU rescue package in a negative light.

The second rescue plan garnered some hope of saving the eurozone from the abysmal crisis. If the plan was voted down by the country's citizens, foreboding bankruptcy of Greece, it would deal an unfathomable blow to the eurozone.

The rescue plan and austerity policy may be difficult for the public to swallow. Greece has already staged the largest scale street protest over budget cuts. Rendering the decision of the country's fate to the public, which may concern their immediate life more than the country's long-term prospects, is only delaying the necessary choice.

A long-time welfare package, realized on government debt and not on productivity, has exhausted Greece's fiscal ability and triggered the euro crisis. The final solution is to cut government spending, extend work hours, and lower salaries and welfare standards.

But welfare has often turned out to be an explosive subject for elected officials. And even at this critical moment now, the government may still be wavering between the public's demand and the country's long-term future.

Greek Prime Minister George Papandreou, though initially expressed welcome to the EU's second rescue plan, later announced the decision for a referendum.

The hole is getting bigger. If the rescue decision had been made and taken a year ago, the loss would have only been one-fifth of what the amount is now.

At a time of economic difficulty, the government needs to demonstrate more determination to go against popular will.
China's new venture into space exploration

Shenzhou-8 was launched this morning to meet Tiangong-1 in space. China's space exploration has started, and the benefits will not be clear until China becomes a force in space technology.

But there is no other choice. As long as we are determined to rise in the world and pursue rejuvenation, we need to take risks. Otherwise, China will be a nation with prosperity but subordinated to top powers, and such prosperity depends on the attitudes of others.
Modernity and tradition balance in Tibet

Tibetan culture is often portrayed as under the threat of extinction, whether from modernity or Han influence. Can the region's traditional culture be preserved? What efforts is the government making? Global Times reporter Chen Chenchen travelled to Tibet to talk to experts on these issues.
See Kaixin's - China & Tibet
Foshan tragedy measures China's morality

Footage from a seven-minute video, in which a toddler in Foshan, a city in southern China, was hit twice by vehicles and ignored by 18 people walking by while she lay in her own blood, has stirred up fierce debate over China's moral crisis.

The public is shocked by the cold-heartedness of the 18 people who did nothing to help the girl. However, many sigh that they themselves might have been the 19th detached witness had they been there.

Cracks can be seen in the moral framework of Chinese society. According to a latest survey by the Global Times website, 88 percent of the respondents said they would have helped save the two-year old girl. It is a pity the survey ratio did not achieve a non-hesitant 100 percent.

The other 12 percent (over 990 netizens) said they would have ignored the girl. Such people live among us, and in everyday life we do not despise them for such ideas. This is why at the accident scene in Foshan, this online ratio was completely overturned – 18 left the girl in a coma, and finally one elderly garbage collector called for help.

It is not that all of China lives in a state of brutal detachment within society. Most Chinese believe bad people are still the minority here, and if an old person falls down, there is still a greater chance he or she will be saved, rather than neglected.
"How can we live with ourselves?"

CHINA
CCTV 9
News and Current Affairs
Dwelling in the Fuchun Mountains - FEATURE
China-ASEAN Expo kicks off in southwest China

NANNING, Oct. 21 (Xinhua) -- The eighth China-ASEAN Expo kicked off in the southwestern city of Nanning in Guangxi Zhuang Autonomous Region on Friday, with economic cooperation and environment protection on top of the agenda.
Reviving ancient Tang Dynasty glamor at China Fashion Week - VIDEO
China Launches Shenzhou-8
more
World Population to Hit 7 billion
China, EU Emission Trading
Culture Industry Reform in China
6th plenum of 17th CPC Central Com.
The Wall Street Journal
U.S. Report Cites 'Persistent' Chinese, Russian Spying for Economic Gain .

WASHINGTON—The U.S. government accused the Chinese of being the world's "most active and persistent" perpetrators of economic spying, an unusual move designed to spur stronger U.S. and international action to combat rampant industrial espionage threatening U.S. economic growth.
Yuan Falls to Bottom of Trading Band Against Dollar

SHANGHAI—The People's Bank of China set its yuan fixing rate against the dollar at an all-time high Wednesday, but the Chinese currency fell to the bottom of its trading band during the session for the second time this week.
China Vanke Sees Property Sales Fall 33%

Property sales at China Vanke Co. fell for the third straight month in October, marking the largest decline this year for the nation's biggest developer as government measures continued to cool the market.
China Now Second Largest App Market

Since January, the world's most populous country has been on a tear downloading and using mobile applications, according to mobile analytics firm Flurry. China now ranks behind the United States in app usage.
On the Ground with China's (Very Important) Pig Farmers - VIDEO

For most of the year, inflation in China has hovered around 6% — squeezing household grocery budgets and giving the country's leaders fits — thanks largely to a shortage of pigs.


How Should Auditors Handle China's State Secrets Law?

What do you do if a Chinese company invokes "state secrets" as a reason for not handing over documents to its auditors?
VW Feels No Price Pressure in China

BERLIN—Volkswagen AG's top executive in China dismissed recent concerns about pricing pressure in China's slowing auto market, adding that the German auto maker continues to sell cars there as fast as it can make them.
Flare from Party's Red Star Signals a Brewing Storm in Beijing

Russell Leigh Moses is a Beijing-based analyst and professor who writes on Chinese politics. He is writing a book on the changing role of power in the Chinese political system.

Russell Leigh MosesWhile many international observers are looking to see if Beijing can help the heavy financial weather that is battering the euro zone, the makings of a political storm are building in China.
Zhuhai Imposes Tough Property Measures

SHANGHAI—Zhuhai city in southern China's Guangdong province has banned the sale of homes priced above 11,285 yuan ($1,776) per square meter, imposing what appears to be the most extreme property tightening measure so far by becoming the first Chinese city to announce a precise limit for new home prices.
Chinese Property Collapse 101

What does a meltdown in China's economy look like?

It starts in the property sector, the main domestic growth driver. Government controls on speculators have already started to bring residential property prices down. National average prices for residential property fell 0.23% month-to-month in October, the second month in a row of falling prices, according to data released Tuesday by the China Real Estate Index System.


Funds Flow to China's Rail Sector Again

SHANGHAI—Fresh funds appear to be flowing into China's beleaguered railway sector more than three months after a deadly train crash, which embarrassed Beijing and prompted it to reassess key aspects of the rapidly built system.
Many Rich Chinese Consider Leaving

BEIJING—More than half of China's millionaires are either considering emigrating or have already taken steps to do so, according to a survey that builds on similar findings earlier this year, highlighting worries among the business elite about their quality of life and financial prospects, despite the country's fast-paced growth.
The Pritzker Prize is Headed to China

In a joint announcement, the Mayor of Beijing, Guo Jinlong and the chairman of the Hyatt Foundation, Thomas K. Pritzker announced that the Pritzker Architecture Prize Ceremony will be held in Beijing, China on May 25, 2012.

This is the first time in the prize's 32-year history that the ceremony will take place in China.
Bank of China's Hong Kong Unit to Remain Sole Yuan-Clearing Bank

Bank of China Ltd.'s Hong Kong unit will retain its coveted position as the city's sole yuan-clearing bank, a person familiar with the situation said Monday, ending hopes for other lenders seeking clearing status in a move that reflects Beijing's cautiousness over the scope of the internationalization of the country's currency.
Chinese, Japanese Firms to Buy Canada's Grande Cache Coal

Calgary coal producer Grande Cache Coal Corp. said Monday it agreed to be acquired for about one billion Canadian dollars (US$1 billion) by China's Winsway Coking Coal Holdings Ltd. and Japan's Marubeni Corp., further evidence that Canadian resource companies remain attractive to foreign investors.
China Push Splinters Iron-Ore Pricing

BEIJING—Plunging iron-ore prices are adding to pressures that are splintering the global system for pricing the key steelmaking ingredient.
Cough it Up: A Guide to China's New Foreigner Social Security Tax

This summer China passed a new law, which technically went into effect on October 15, requiring foreign workers and their employers to contribute to a social security fund. To help foreigners living in China better understand what the new social security tax means, China Real Time has compiled a list of facts that the Ministry of Human Resources and Social Security has revealed thus far:
Beijing on Foreigners, Pension Payments: 'Trust China'

China passed a law this summer requiring foreign workers and their employers to contribute to a social security fund. The result has been confusion among business and bureaucrats alike about how it will work.
A Glimpse into Chinese Law-Making

Stanley Lubman, a long-time specialist on Chinese law, teaches at the University of California, Berkeley, School of Law and is the author of "Bird in a Cage: Legal Reform in China After Mao," (Stanford University Press, 1999).

The most that Westerners hear about Chinese law usually pertains to human rights violations, examples of arbitrary official conduct and a weak judiciary. While these problems remain critical, they tend to overshadow an equally important, though less headline-ready, topic: How laws are drafted in China and what that means for the country' progress toward greater legality.
A foreign target is needed to shift domestic attention away from the frail US economy. The RMB definitely fills this need. However, a funny fact is that the RMB has risen by about 30 percent in five years while the US unemployment rate has increased from 7 percent to 14 percent.
No need to sweat over Senate yuan bill - Global Times

China Calls Rapid Yuan Rise Impossible

Unusually Strong Wording Signals Beijing May Put Brakes on Currency as Growth Concerns Edge Out Inflation

BEIJING—China said that rapid yuan appreciation in the near term is out of the question as it would harm China's economic growth, in one of the strongest responses yet to U.S. pressure for a faster rise in the currency.
Paulson: U.S. Should Think Twice About Forcing Yuan Issue

China should embrace a faster appreciation of its currency but U.S. policy makers should be wary of taking punitive actions to force the issue, former U.S. Treasury Secretary Henry Paulson said Tuesday.
Getting Tough With China (the Right Way)

Hold Beijing's feet to the fire over its slide back into mercantilism.

So it appears that U.S. House Speaker John Boehner may be able to sideline Senate legislation to punish China for its supposed currency manipulation. House Democrats are pressing for a vote, but Mr. Boehner deserves credit for resisting this pressure despite President Obama's lack of help and GOP Presidential candidate Mitt Romney's call for anti-China tariffs.
Chamber of Commerce CEO: China Currency Bill Invites Retaliation

The head of the U.S. Chamber of Commerce warned Monday that China would retaliate by slashing prices or through other means if U.S. lawmakers press forward with legislation targeting Beijing's management of its currency.
Wen Says China to Keep Yuan Basically Stable

SHANGHAI—Chinese Premier Wen Jiabao said China will keep the yuan basically stable to avoid hurting exporters, in the highest-level statement yet from Beijing on its currency policy since the U.S. Senate approved a bill that would take China to task over the issue.
Getting Kabbalistic with the Yuan Exchange Rate

And maybe there was a subtle joke in there, too. Sharp-eyed traders noticed the pronunciation of the numbers in Thursday's rate — 6.3737 (liudian sanqisanqi) yuan to the U.S. dollar – sounds in Chinese like 有点生气生气 (youdian shengqishengqi), or "a little bit angry."

Let's hope tomorrow's parity isn't 6.7474, which in Chinese sounds like "go die, go die!"
Kaixin - They are right ...... : )
Chinese Bashing is All the Rage — But No Antidote

Let's all blame China.

The latest episode of U.S. China-bashing is a Senate measure that would call on the White House to impose unilateral and broad-based tariffs against countries with "misaligned" currencies.
Why China Has the Upper Hand With U.S. Business - VIDEO

Watching China bully Wal-Mart this week is an embarrassing reminder of a simple fact: China, the world's fastest growing major market, has the upper hand with U.S. business. John Bussey explains on The News Hub.
Asia Today: China Bites Back at U.S.- VIDEO

Asia Today: China and the U.S. remain at odds over China's control of the yuan. The WSJ's Mariko Sanchanta, Ken Brown and Alex Frangos discuss.
China Seeks to Lower Yuan as U.S. Bill Advances

BEIJING—In a defiant response to U.S. Senate approval of a bill that would pressure China to let its currency rise faster, the nation's central bank set the guideposts for the yuan substantially lower on Wednesday and warned that the bill could imperil further currency reform.

But the Chinese currency ended higher in Wednesday trading as investors took it higher within its tight trading range, underscoring skepticism that the bill will become law, and taking into account the pressures that are pushing Beijing to let the yuan rise.

The People's Bank of China, which tightly controls the yuan's trading on the ...
Fast Enough? China's Currency Record

Beijing doesn't deny that it stage manages the yuan's rise and says that some day it will let the yuan float — though it never says exactly when. Still, the yuan's rise doesn't seem as far out of whack as complaints would have it.
The Kind of Chinese Currency Manipulation the U.S. Likes

In recent days, the Chinese central bank has been intervening in currency markets to drive up the value of the yuan against the dollar while other currencies have been falling against the dollar. This is the kind of currency "manipulation," that the U.S. Treasury likes — and has taken note of privately. But it's wary of patting the Chinese on the back. That's because the only safe political position in Washington on Chinese currency issues is that Beijing isn't doing enough.
Leaders Step Up Pressure on China

U.S. leaders took swipes at China on Thursday, as the Senate voted to advance a bill to penalize countries said to be manipulating their currencies and President Barack Obama accused the country of manipulating the yuan.
U.S. Intensifies Criticism of China's Yuan Policy

WASHINGTON—U.S. criticism against China swelled in Washington on Thursday as sharp words from President Barack Obama and a Senate vote on a currency measure illustrated how Beijing's policies are emerging as an issue in next year's elections.

Mr. Obama, at a White House news conference, accused China of manipulating the yuan and taking other actions to bolster its growth at the expense of the rest of the world.
Not the Time for the U.S. to Slam China

By Nicholas Hastings

China may well be right this time.

Calls by the U.S. for Beijing to speed up appreciation of the yuan are not the solution.

In fact, slowing growth in the world's second largest economy as the global recovery continues to falter could well make matters worse.

The trouble is the U.S. is getting desperate.
Boehner on China Bill: 'A Dangerous Thing'

China may have a friend in the U.S. Congress after all.

House Speaker John Boehner on Tuesday said it was "dangerous" for lawmakers to pass legislation aimed at addressing concerns about China's currency, saying it goes well beyond Congress's responsibilities.
Senate Moves to Punish China for Yuan's Low Value

WASHINGTON—The Senate voted Monday to move ahead with a bill that would punish China for keeping the value of its currency low, a measure that lets lawmakers deflect some of the blame for the sour U.S. economy on another country.
Guest Contribution: How to Value a Currency
Arvind Subramanian

With the Senate about to take up legislation to penalize China for "manipulating" its currency and keeping it artificially undervalued, we asked Peterson Institute of International Economics economist Arvind Subramanian to explain how calculations of under- and overvaluation are made. Mr. Subramanian is the author of a new book on China's economic future, "Eclipse: Living in the Shadow of China's Economic Dominance." In recent Congressional testimony, he said China's currency was about 15% undervalued, citing work by two colleagues at PIIE.
The U.S. Politics of Dealing With China

Next week is bash-China week in Washington. Some politicians are taking up two-by-fours; others are trying to dance around the issue.
The New York Times
Europe Seeks Chinese Investment in Euro Rescue

PARIS — A day after European leaders unveiled their latest plan to save the euro, top officials opened talks with China in an effort to lure tens of billions of dollars in additional cash, giving China perhaps its biggest opportunity yet to exercise financial clout in the Western world.
The Sunway system, which can perform about 1,000 trillion calculations per second — a petaflop — will probably rank among the 20 fastest computers in the world.
Zhejiang Youngman Lotus Automobile and Pang Da Automobile Trade agreed to pay €100 million, or $140 million, just before the struggling Swedish automaker faced court action.
China Takes a Loss to Get Ahead in the Business of Fresh Water

TIANJIN, China — Towering over the Bohai Sea shoreline on this city's outskirts, the Beijiang Power and Desalination Plant is a 26-billion-renminbi technical marvel: an ultrahigh-temperature, coal-fired generator with state-of-the-art pollution controls, mated to advanced Israeli equipment that uses its leftover heat to distill seawater into fresh water.
A four-volume official history about the police campaign to break up Chongqing's mafia - and the movie and TV series to follow - is expected to be a sensation.
Ballooning trade surpluses have swelled China's coffers at a time when other countries are looking under sofa cushions for coins to balance their budgets.
Nanjing Requiem — By Ha Jin — Book Review

By ISABEL HILTON

Ha Jin's novel recreates the horrors of the Japanese invasion of Nanjing.


The Impact of Deng Xiaoping, Beyond Tiananmen Square

By DAVID BARBOZA

Ezra F. Vogel has written a major biography of Deng Xiaoping, Mao's vice premier, who set China on its path of reform, but also authorized the use of force in Tiananmen Square in 1989 .


Fear of Dragons
By YU HUA

China's commemorations of the 1911 revolution say less about 1911 than about Beijing's fears.
Yu Hua's latest book, "China in Ten Words," will be published next month.
The Case for Countering China's Rise

Aaron L. Friedberg considers the growing Sino-American rivalry and calls for the U.S. to project hard power to counter China's rise.
Op-Ed Columnist
For Jobs, It's War

"The war for global jobs is like World War II: a war for all the marbles. The global war for jobs determines the leader of the free world. If the United States allows China or any country or region to out-enterprise, out-job-create, out-grow its G.D.P., everything changes. This is America's next war for everything."


Caixin Online
Crooked Furrows for ABC Rural Credit Project

China's farm-lending leader is broadening a rural credit program that critics say has failed to accomplish its lofty goals

The Agricultural Bank of China is adding four provinces to what's now an eight-province program offering preferential loan services to farmers and agriculture-related projects.


Tencent to Invest in Social Networking Company Kaixin

While details of the investment have yet to be released, Kaixin Vice President Guo Wei said cooperation between the two companies will range from financing to business platforms

(Beijing) – Chinese social networking platform Kaixin001.com announced October 31 that China's largest internet service portal Tencent, Inc. has agreed to make a strategic investment in the company.


Officials Tap Into Billions For Water Treatment

Chinese officials have launched a ten-year, 34.6 billion yuan initiative for groundwater pollution control—the nation's first-ever comprehensive national plan to address the contamination of water often used for drinking

Acknowledging that much of China's water contains toxic pollutants, Chinese officials have set out a blueprint for making all groundwater safe to drink by 2020.
Zhuhai Puts up Price Cap on Residential Real Estate

The regulations issued October 31 state that a housing price cap will be implemented on residential properties in Guangdong Province's coastal city of Zhuhai

(Beijing) – Municipal authorities in the southeastern coastal city of Zhuhai in Guangdong Province released new measures on property purchases in a bid to tamp down spiraling housing prices.


PBoC Advisor: Economy Now at a Crossroads

China's economy is moving into a new development model that is less dependent on growth from exports, according to PBoC Advisor Li Daokui

(Beijing) – China is entering a crucial period of economic transition according to Li Daokui, an advisor to the People's Bank of China at a forum in Beijing on October 29.
Reform's Vital Contribution to Creative Juices

China's long-awaited cultural reforms, now at hand, are certain to encourage creativity and benefit the economy

"Cultural reform" was the main theme for discussions at the recently held sixth plenary session of the 17th Central Committee of the Communist Party of China. Adopted at the event was "a decision concerning major issues of deepening cultural system reforms, to promote great development and prosperity for socialist culture."
Rural Students to Receive 16 Billion in Meal Subsidies

China's State Council has launched a pilot program to give 26 million rural students three yuan a day for meals, months after a grassroots free lunch campaign kicked off online
In some parts of China, three yuan will fetch little more than a bottle of water. But for students living in the countryside, three yuan may just be the difference between malnutrition and health.
Not Too Late for Fujian's Tulou Buildings

The 400-year-old Chengqi clan home in Fujian Province's Yongding County is known as the "king of earthen Hakka buildings." Known locally as 'tulou,' it received World Cultural Heritage status from the United Nation's World Heritage Centre in 2008.
Asia Times Online
US's post-2014 Afghan agenda falters
By M K Bhadrakumar

This week's Istanbul conference on Afghanistan's future was doomed to failure by a United States-led focus on geopolitics, rather than issues pivotal to stabilization. Central Asian players are well aware that the West's "regional security and integration mechanisms" are simply a US effort to roll back Russian and Chinese influence. And as Kabul's violence further weakens Washington's hand, Pakistan may emerge emboldened.


Competition deepens in the South China Sea
By Roberto Tofani

Vietnam and the Philippines, likely emboldened by strategic commitments from Japan and India, are saying in no uncertain terms that they will not yield to pressure from China over unresolved territorial issues in the South China Sea. While their stand promotes American and regional power involvement in the dispute, they will need to tread carefully since the tides are in Beijing's favor.
The dragon is no white knight
By Jian Junbo

China's response to the advances of debt-stricken European Union leaders has been positive. With the EU as China's biggest trading partner and as holder of the world's biggest foreign reserves, Beijing has every reason for concern, but is unlikely to be a philanthropist. Caution is the order of the day - and while diplomatic niceties fade, only national interests are permanent.
SUN WUKONG
Property capitalists hijack China's protest movement
By Wu Zhong, China Editor

Recent buyers of incomplete apartments in Beijing and Shanghai have hit the streets to demand compensation after plummeting housing prices wiped out potential returns. The agitations have drawn significantly less sympathy than typical protests over abuses of power or injustice, but the government's eagerness to compromise suggests any cause can exploit Beijing's sensitivity over "mass incidents".
China's home price protests fail
to budge discount developers
By Olivia Chung

Protests by Chinese homebuyers seeking refunds from cash-strapped developers offering discounts of as much as 30% to newcomers look likely to grow - and fail, as already declining property prices are set to continue down as the government stands by its anti-inflation policies.
SINOGRAPH
The scalpel and the needle in foreign policy
By Francesco Sisci

Stark cultural differences on what constitutes a successful foreign intervention in Western and Chinese traditions are epitomized by their contrasting approaches to curing illness. The West favors what it sees as the decisive, bloody cut of the scalpel, while China favors needles that do not scar, take a long-term approach and are applied before a crisis develops.
BOOK REVIEW
US-China power imbalance threatens Asia
A Contest for Supremacy: China, America, and the Struggle for Mastery in Asia by Aaron L Friedberg

Reviewed by Benjamin A Shobert

A Contest for Supremacy: China, America, and the Struggle for Mastery in Asia by Aaron L Friedberg
While arguing that a stark evaluation of Beijing's military strategy proves the United States has been overly optimistic in believing economic engagement would foster democracy, this book makes no alarmist predictions of China pursuing global hegemony. However, to alter deep-seated patterns of power politics drawing the countries toward conflict, the US needs to rebalance its China relationship by urgently addressing its own economic and political dysfunctions.
INTERVIEW
Eagle and dragon lock claws in mid-flight

Benjamin A Shobert talks to Aaron L Friedberg, the author of A Contest for Supremacy: China, America, and the Struggle for Mastery in Asia

America's focus on the emerging challenge posed by China was first distracted by the "war on terror" and then the 2008 financial crisis, says author Aaron L Friedberg. In the meantime, Beijing advanced economically, developed asymmetric capabilities and grew assertive. China may not want to conquer Asia. However, it could extend a preponderant political influence over the region with dire consequences for the US.
THE ROVING EYE


An extreme traveler, Pepe's nose for news has taken him to all parts of the Pepe Escobar globe. He was in Afghanistan and interviewed the military leader of the anti-Taliban Northern Alliance, Ahmad Shah Masoud, a couple of weeks before his assassination


Subscribe to 'The Lion Awakes'
NEWS FEED
& Receive a Daily Summary of the International News about China
Subscribe in a reader
"The Real China is made by Chinese mothers and grandmothers, from each individual family's hard work," says Xue Xinran
Insights into China's
Society & Culture

China Themes
Insights into China's Society & Culture
Yuan Revaluation & Internationalisation
Kaixin Mini Google Search Engine
Research China
Kaixin has a wealth of archived news & articles on all aspects of China going back to 2008.
You can SEARCH the WWW via Google but there is no QUALITY CONTROL of the articles.
This can waste a lot of time.
You can SEARCH a particular online publication, but then you would miss out on the cross section of publications that Kaixin collates.
PLUS Kaixin has an extensive archive of background information about China.
ALL of the News & Articles in Kaixin are substantive and come from well-respected sources - each Article has a Link back to the original source.
Enter a Search Term in an area that interests you and see what comes up
Kaixin Site Search