The Lion Awakes
Daily News, Culture & Current Affairs about China
Graeme has been using ChinesePod since 2007
"I highly recommend ChinesePod, I haven't found any Online teaching programmes that come close."
People's Daily
China on course to squeeze property bubble

BEIJING, Oct. 5 (Xinhua) -- After nearly two years of government efforts to cool the country's rampant property market, prospective homeowners are finding that housing prices may fall within their reach before long.

Home sales are drying up in many cities. Property developers are feeling strain from the credit crunch and higher borrowing costs. Analysts said real estate firms may be forced to cut prices due to the government's firm grip on the market, which has included purchase limits in cities and reduced liquidity.

Other measures put in place include higher down payments, the introduction of a property tax in some cities and the construction of low-income housing projects.
U.S. bill on China's currency does more harm than good: U.S. media

WASHINGTON, Oct. 3 (Xinhua) -- A bill proposed by the U.S. Senate to punish China's alleged currency manipulation will not help the U.S. create jobs, but will lead to negative results, the Washington Post said on Monday.
China "firmly opposes" US Senate's yuan bill, FM spokesman

BEIJING, Oct. 4 (Xinhua) -- China here Tuesday expressed firm opposition on the U.S. Senate's bill on Chinese yuan after it voted to allow a debate on the bill on so-called "currency manipulation" by China.

Such a move "seriously violates rules of the World Trade Organization and obstructs China-US trade ties," Foreign Ministry spokesman Ma Zhaoxu said in a statement.
China's railway passengers hit a record 8.928 mln on National Day

BEIJING, Oct. 2 (Xinhua) -- China's railways carried a record 8.928 million passengers throughout the country on Oct. 1, the country's National Day, the Ministry of Railways (MOR) said Sunday.
Metro braces for big holiday crowds, altering some trains

Shanghai--Shanghai Metro is gearing up for an anticipated record number of passengers during the National Day holiday period.

Popular lantern shows at sites near Nanjing Road E., People's Square and Lujiazui stations will lead to service alterations and limits on passengers numbers.
China urges consultation over suspended joint hydropower project in Myanmar

BEIJING, Oct. 1 (Xinhua) -- China on Saturday urged consultation over a suspended joint hydropower project in Myanmar, saying the legitimate rights and interests of its companies should be protected.
China's Heavenly Palace ready to make space history

China's unmanned space module Tiangong-1 will blast off tonight from northwest China - the first stage in the country's plan to build its own permanent manned space station.

The 8.5-ton Tiangong-1, or "Heavenly Palace," will be fired into space between 9:16pm and 9:31pm, mainly to perform the country's first space-docking procedure, a key technique for the building and operation of a space station, Wu Ping, a spokeswoman for China's manned space program, said yesterday.
China Daily
PBOC deeply regrets US Senate's yuan bill

BEIJING - The People's Bank of China, the country's central bank, Tuesday expressed its "deep regret" about the US Senate's currency bill that pushed China to let the yuan appreciate further.

The central bank said the US Senate's bill may seriously affect China's currency reform, and could result in a trade war between the two economies.
Pushing yuan bill risks trade war

BEIJING - With chronic financial ailments and persistent high unemployment driving thousands of protesters to the streets in New York and 50 other cities, some US lawmakers are, tediously, again trying to blame the Chinese currency instead of addressing the real reasons for the country's economic woes.

China to subsidize sales of building materials in more rural areas

BEIJING, Oct. 5 (Xinhua) -- The Chinese government will subsidize sales of energy-saving building materials in more rural areas as part of the country's efforts to improve living conditions of people in the countryside.
China to boost green investment

TIANJIN - The Chinese government will invest 2 trillion yuan ($313 billion) in the area of green economy and low-carbon development in the next five years, cutting 16 percent of per-unit GDP energy consumption compared to 2010, a senior official from China's top economic planner said on Saturday.

"During the Twelfth Five-Year Plan period (2011-15), the Chinese government will boost low-carbon development from 10 perspectives," Xie Zhenhua, vice minister of National Development and Reform Commission, said at the Second China (Binhai Tianjin) International Eco-City Forum.
Double Ninth Festival celebrated across China
Time tells for Eileen Chang

The late author's two-volume autobiographical novels had no takers in 1963, but have now seen the light of day. Chitralekha Basu and Mei Jia report.

Eileen Chang's literary career has been a little like her life story - unpredictable and fraught with drama.

A hugely successful writer in her early 20s in Japanese-occupied Shanghai at the time of World War II - when she wrote some of her best works like The Golden Cangue (1943) and Love in a Fallen City (1944) - Chang failed to secure a publisher for her two-volume autobiographical novels completed in 1963.

She was a US citizen then, having lived mostly in New Hampshire since 1955. Her novels The Fall of the Pagoda and The Book of Change, following the journey of a Chinese girl from age 4 to about 20, from Tianjin to Shanghai to a Hong Kong under siege in 1941, were written in English. But there were no takers for these stories in 1960s United States.

"The publishers here seem to agree that the characters in those two novels are too unpleasant, even that the poor are no better," Chang is quoted as saying in World Authors 1950-1970, A Companion Volume to 20th Century Authors (1975). "Here I came against the curious literary convention treating the Chinese as a nation of Confucian philosophers spouting aphorisms, an anomaly in modern literature."
See Kaixin's - Eileen Chang 张爱玲
When women rule the roost

In the old days, when a Mosuo girl turned 13, her family provided her with a windowed room on the second floor of the house, called the "flowering room".

When night fell a suitor would sing under her window, in order to win her heart.

When permitted, the young man would quietly climb through the window and spend the night there.

He would leave in the morning and work for his mother's family in the daytime, but return to his lover at night.

Today, a "walking marriage" usually happens when a girl reaches the age of 20. The relationship is based on mutual affection and ends when one of the couple wishes to separate.
Mosuo men have responsibility for their sisters' children.
An end to matriarchy?

The traditional way of life in Yongning township's only remaining traditional Mosuo village faces a fight for survival. Zhou Wa investigates.
It is the women who do the heavy farm work among the Mosuo. Geiru Yongqing's mother harvests wheat at her family's plot in Yongning, Yunnan province.
The dream makers

Wedding couples want their big day portrayed in a new way, and there are those who are happy to oblige

There could hardly be a more romantic wedding photo setting for a bride and groom than a sun-drenched, lavender-clad field in the south of France.

For most Chinese couples such a backdrop belongs strictly to the realm of dreams, but that does not mean they have to be deprived of such possibilities.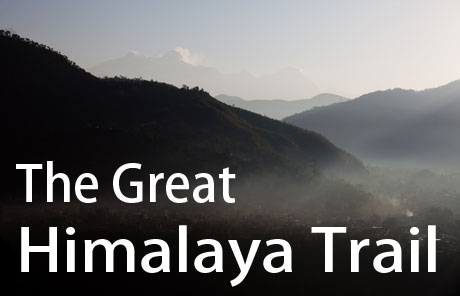 Share your China stories!

The China Daily website is inviting foreign readers to share their China stories with our worldwide audience. Please send your story with your contact information to mychinastory@chinadaily.com.cn. Photos of the author or the story are also welcome.


XinHua News
CPI: Mutually Beneficial and Double Winning China-Myanmar Myitsone Hydropower Project

BEIJING, Oct. 3 (Xinhua) -- On September 30, some media reported that the Myanmar government will suspend the construction of Myitsone Hydropower Project in upstream Ayeyawady River, which caused extensive attention from media both home and abroad. For this, Lu Qizhou, President of China Power Investment Corporation, was interviewed by the Chinese media on Monday.
Vice commerce minister urges to boost China's imports

BEIJING, Oct. 2 (Xinhua) -- China should boost imports to balance trade as the country has emerged as a major global importer, a senior official said in a forum on imports held in Shanghai.
2011 Summer Davos opens in northeast China city

DALIAN, Sept. 14 (Xinhua) -- The Annual Meeting of the New Champions 2011, also known as the Summer Davos, opened in Dalian City of northeast China's Liaoning Province on Wednesday morning.

Chinese Premier Wen Jiabao delivered a speech at the opening ceremony.

The forum, scheduled on Sept. 14-16, has attracted some 1,700 participants from 90 countries and regions.
China pushes for construction of Northeast Asia free trade area

CHANGCHUN, Sept. 7 (Xinhua) -- China is seeking to push forward the establishment of a free trade area among Northeast Asian countries in order to further boost the economic and trade exchanges in the region, a senior political advisor said Wednesday.

"All countries in Northeast Asia should make efforts in building a regional cooperative framework and exploring the construction of a free trade area under the backdrop of global and regional economic integration," said Bai Lichen, vice chairman of the National Committee of the Chinese People's Political Consultative Conference (CPPCC).

Bai made the remarks at the ongoing 7th China Jilin Northeast Asia Investment and Trade Expo in Jilin's capital city Changchun.
Global Times
China celebrates National Day

Nearly 120,000 people flooded Tiananmen Square in the heart of Beijing ahead of daybreak on Saturday to witness the flag-raising ceremony and celebrate National Day.

The crowd cheered and applauded as the five-star national flag was hoisted up.

"We love our country," said Zhu Langlang, a freshman from Beijing Union University who arrived at the square at 2 a.m. with a dozen classmates. "We hope China will grow stronger and our countrymen will lead even better lives."

Tiananmen Square was decked out with flags and lanterns and crowded with a multitude of sightseers eager to mark National Day in the typical way: witnessing the raising of the flag and touring the square.

"I was born in 1949, the same year that New China was founded," said a tourist from Tianjin surnamed Liu. "The country has changed greatly over the years and we should cherish our happy lives."

On Saturday morning, President Hu Jintao led the country's senior leaders in marking the 62nd founding anniversary of the People's Republic of China, and paying respect to the heroes who died for the country's independence and prosperity by placing flower baskets at the Monument to the People's Heroes on the Tiananmen Square.
CHINA
CCTV 9
News and Current Affairs
Dwelling in the Fuchun Mountains - FEATURE
China's 62nd National Day
more
Over 260 injured in Shanghai subway crash - VIDEO

SHANGHAI, Sept. 27 (Xinhua) -- A subway train rear-ended another Tuesday afternoon in Shanghai, leaving some passengers injured, the subway operator said.
Super Rice Output Sets New WR
Tu Youyou wins Lasker Award
Chinese scientist presented "America's Nobel" for anti-malaria drug

New York, Sept. 23 (Xinhua) -- A Chinese scientist was presented a prestigious U.S. award on Friday for the discovery of artemisinin, a drug therapy for malaria that has saved millions of lives across the globe, especially in the developing world.
See Kaixin's - Women in China
E. China commemorates 2562th anniversary of Confucius' birth

Actors perform during a dancing opera about Confucius (551-497BC), a Chinese thinker, educationist and philosopher, in Qufu, Confucius' hometown in east China's Shandong Province.
Musical Play-Love U, Teresa on Center Stage

"Love U, Teresa" is a Broadway-style musical play commemorates late Taiwan singer Teresa Teng (1953-1995). The musical is about Teng in heaven helping young musician Zhou Mengjun to pursue her dream with her music. The musical uses the simple values of love and loyalty celebrated in Teng's songs. More than 30 of Teng's greatest hits sung by two actresses who play Teng, including "I Only Care About You," "The Long Road of Life" and "The Moon Represents My Heart." The musical made its debut in Hong Kong in 2010 and was well-received. Many people said they could not believe the two singers/actresses looked so much like Teng.
Dialogue (30 Minute Current Affairs Program)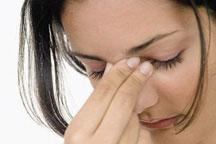 The Wall Street Journal
U.S. Intensifies Criticism of China's Yuan Policy

WASHINGTON—U.S. criticism against China swelled in Washington on Thursday as sharp words from President Barack Obama and a Senate vote on a currency measure illustrated how Beijing's policies are emerging as an issue in next year's elections.

Mr. Obama, at a White House news conference, accused China of manipulating the yuan and taking other actions to bolster its growth at the expense of the rest of the world.
Not the Time for the U.S. to Slam China

By Nicholas Hastings

China may well be right this time.

Calls by the U.S. for Beijing to speed up appreciation of the yuan are not the solution.

In fact, slowing growth in the world's second largest economy as the global recovery continues to falter could well make matters worse.

The trouble is the U.S. is getting desperate.
Boehner on China Bill: 'A Dangerous Thing'

China may have a friend in the U.S. Congress after all.

House Speaker John Boehner on Tuesday said it was "dangerous" for lawmakers to pass legislation aimed at addressing concerns about China's currency, saying it goes well beyond Congress's responsibilities.
Senate Moves to Punish China for Yuan's Low Value

WASHINGTON—The Senate voted Monday to move ahead with a bill that would punish China for keeping the value of its currency low, a measure that lets lawmakers deflect some of the blame for the sour U.S. economy on another country.
Guest Contribution: How to Value a Currency
Arvind Subramanian

With the Senate about to take up legislation to penalize China for "manipulating" its currency and keeping it artificially undervalued, we asked Peterson Institute of International Economics economist Arvind Subramanian to explain how calculations of under- and overvaluation are made. Mr. Subramanian is the author of a new book on China's economic future, "Eclipse: Living in the Shadow of China's Economic Dominance." In recent Congressional testimony, he said China's currency was about 15% undervalued, citing work by two colleagues at PIIE.
The U.S. Politics of Dealing With China

Next week is bash-China week in Washington. Some politicians are taking up two-by-fours; others are trying to dance around the issue.
China's Lure Shows Its Dark Side
China's economic growth and upwardly mobile population of 1.3 billion have been irresistible lures for Western companies. But for one significant player, that growth is creating its own threat.
Pentagon Says China Hold on Key Elements Is Risky
WASHINGTON—A new Pentagon report to Congress puts the spotlight on the U.S. military's critical dependence on materials know as rare-earth metals and recommends alternatives to Chinese sources of supply.
Wen to China's Banks: Lend to Small Businesses
BEIJING—Chinese Premier Wen Jiabao urged stronger financial support for cash-strapped smaller businesses, the state-run Xinhua News Agency reported Wednesday, in the latest indication of the toll China's inflation fight is taking on its small and midsize businesses.
The New York Times
U.S. Says Some Chinese Subsidies Violate Trade Rules
By KEITH BRADSHER

The administration gave the World Trade Organization a list of 200 programs, some in solar and wind power, that it said may unfairly benefit Beijing.
Op-Ed Columnist
Holding China to Account
By PAUL KRUGMAN

Legislation that would threaten sanctions against currency manipulators won't solve our economic problems on its own, but it can contribute to a solution.
The Case for Countering China's Rise

Aaron L. Friedberg considers the growing Sino-American rivalry and calls for the U.S. to project hard power to counter China's rise.
Op-Ed Columnist
For Jobs, It's War

"The war for global jobs is like World War II: a war for all the marbles. The global war for jobs determines the leader of the free world. If the United States allows China or any country or region to out-enterprise, out-job-create, out-grow its G.D.P., everything changes. This is America's next war for everything."


Caixin Online
Child Trafficking Probe Clears Hunan Agencies

Party officials disciplined 12 officials but say government agencies did not take children to sell as orphans abroad

An official investigation into alleged child trafficking by family planning and orphanage employees in Hunan Province has cleared all government agencies of wrongdoing.
Following Ji Xianlin's River West, Then East

Eastern thought offers a valuable perspective of economic and ecological issues, proving that culture ebbs and flows

This past summer holiday, I finally read a 2006 book in Chinese written by the grand, old man of Chinese cultural linguistics, Professor Ji Xianlin (1911-2009). The title of his book crystallizes his view that culture and civilization are like a river that flows east for 30 years and then west for the next 30.
Not Too Late for Fujian's Tulou Buildings

The 400-year-old Chengqi clan home in Fujian Province's Yongding County is known as the "king of earthen Hakka buildings." Known locally as 'tulou,' it received World Cultural Heritage status from the United Nation's World Heritage Centre in 2008.
Asia Times Online
China seeks higher ground in Europe
By Francesco Sisci

China cannot risk deeper crisis in Europe, as the ensuing global recession and Europe-wide political disunity would dangerously alter global alignments. Rushing in with condition-free help for Westerners will rile a domestic constituency still suffering an imperialist mindset. However, a no-longer-isolated China must remember lessons of the Asian 1997 crisis, when magnanimity served Beijing's higher interests.
THE ROVING EYE


An extreme traveler, Pepe's nose for news has taken him to all parts of the Pepe Escobar globe. He was in Afghanistan and interviewed the military leader of the anti-Taliban Northern Alliance, Ahmad Shah Masoud, a couple of weeks before his assassination


Subscribe to 'The Lion Awakes'
NEWS FEED
& Receive a Daily Summary of the International News about China
Subscribe in a reader
"The Real China is made by Chinese mothers and grandmothers, from each individual family's hard work," says Xue Xinran
Insights into China's
Society & Culture

China Themes
Insights into China's Society & Culture
Yuan Revaluation & Internationalisation
Kaixin Mini Google Search Engine
Research China
Kaixin has a wealth of archived news & articles on all aspects of China going back to 2008.
You can SEARCH the WWW via Google but there is no QUALITY CONTROL of the articles.
This can waste a lot of time.
You can SEARCH a particular online publication, but then you would miss out on the cross section of publications that Kaixin collates.
PLUS Kaixin has an extensive archive of background information about China.
ALL of the News & Articles in Kaixin are substantive and come from well-respected sources - each Article has a Link back to the original source.
Enter a Search Term in an area that interests you and see what comes up
Kaixin Site Search
Click on a Logo