The Lion Awakes
Daily News, Culture & Current Affairs about China
Graeme has been using ChinesePod since 2007
"I highly recommend ChinesePod, I haven't found any Online teaching programmes that come close."
People's Daily
China bids to prop up peace on Korean Peninsula

PYONGYANG - Vice-Premier Li Keqiang arrived in Pyongyang on Sunday for a three-day visit to the Democratic People's Republic of Korea (DPRK), which was widely believed to be significant for regional peace and development.
Home buyers angry as project's prices lowered

ANGRY homeowners of several residential projects in Shanghai flocked to their developers' sales offices over the weekend, seeking refunds or purchase cancellations after big discounts have been offered by developers to trigger sales.
Wives, mistresses fight back

Liu Zhixian relives her sadness and heartbreak every time she learns that another man has cheated on his wife.

"I ended my 16-year marriage three years ago because I was tired of arguing with my husband about his affair," she said. "Now I want to help more women who have similar experiences so they can start a new life."

Liu is the key organizer of a group that offers solace and advice in Xiamen, Fujian province. It provides an online platform for women with unfaithful husbands and it aims to help them save their families or, at least, to talk about their experiences.
China Daily
Made for China ...

Foreign firms are eyeing the Chinese market as they try to beat the downturn

GUANGZHOU - While Europe struggles with its sovereign debt crisis and recovery falters in the United States, China is becoming the focus of attention for global manufacturers hoping to increase sales in the world's second-largest economy.
China, ASEAN to cement economic ties

NANNING - China and the Association of Southeast Asian Nations (ASEAN), two of Asia's most dynamic economies, are set to overcome differences and difficulties to forge closer ties and sustain growth as uncertainties weigh on the world economy.

For Wang Jianmin, a border trade dealer in Pingxiang City of southwest Guangxi Zhuang Autonomous Region, China-ASEAN cooperation must not be derailed under any circumstances.

"The better China-ASEAN relations are, the better my business is," said Wang, who started dealing fruits at the border in 1993, two years after China and ASEAN established dialogue relations.
Taxing luxury goods becomes a hot issue

Retailers, distributors and sellers are all keen to see duty lowered

BEIJING - International luxury brands competing to expand their presence in China have to face the fact that Chinese consumers prefer to buy premium goods abroad instead of domestically.


Outpouring of grief as little Yue Yue dies

GUANGZHOU - A Chinese toddler who was hit by two vehicles on a market street and subsequently ignored by 18 passersby died in the hospital on Friday, doctors said. Her death triggered a nationwide wave of mourning, as the incident has been closely followed by people who are concerned about a seeming lack of morality in Chinese society.

Two-year-old Wang Yue died of brain failure at the General Hospital of the Guangzhou Military Command in south China's Guangdong Province at 00:32 Friday, doctors said.

Wang had been in critical condition since she was checked in the hospital last Friday.

The girl's death ranked as the day's most popular topic on Sina Weibo, a popular Chinese microblogging site, garnering over 1.9 million posts within hours. Many microbloggers decried the apathy and cruelty of the drivers and those who walked by Wang after she was hit by the vehicles.

The public came to know Wang on October 13, when a surveillance video showing her being hit by two vehicles and left to bleed on a market street in the city of Foshan was posted online.

The video shows 18 pedestrians and cyclists walking by the bleeding toddler without stopping to help. The 19th pedestrian, a migrant woman collecting trash, pulled her to the side of the street and alerted the girl's mother.

Internet users responded to the video in great number, criticizing the drivers and passersby, passing along messages calling for more "good Samaritans" and vowing to give a helping hand to anyone in need.

Many even donated money for Wang's medical treatment. Local media reported that her father received 270,100 yuan ($ 42,468) as of Thursday. Some were offered by kindergarten students, while other donations were sent by Chinese people living in Australia and Thailand.

The incident has left many people to wonder if China's rapid economic development has had an effect on ethics and morality in the general public.
RMB to become one of global reserve currencies: Expert

WASHINGTON -- China's currency yuan is expected to become an important global reserve currency, although it will not challenge the US dollar's dominant role in the international monetary system, said a US economist on Wednesday.

In the short term, the US dollar's status in the world remains unrivaled, but in the long run, there would be a different picture if the US economy fails to support its global privilege, Barry Eighengreen, professor of Economics and Political Science at the University of California, Berkeley, said at a book discussion event at the International Monetary Fund (IMF) in Washington.
Govt slams Romney yuan attacks

BEIJING - The Foreign Ministry said on Monday that attacks by leading US Republican presidential candidate Mitt Romney on Chinese trade and currency practices were "irresponsible".

Romney last week threatened trade sanctions against China if the world's No 2 economy does not halt what he claimed was currency manipulation, unfair subsidies and rampant intellectual property theft.

Romney's tough stance came as he has sought to stake out differences with President Barack Obama and tap into the US public's rising concern over China's economic and military growth.

"We think that frequently blaming others, looking for scapegoats and even misleading the public is an irresponsible attitude," Foreign Ministry spokesman Liu Weimin said at a news conference.
New Yuan FDI scheme unveiled

Analyst say program will broaden channels for the currency overseas

BEIJING - China on Friday formally launched a pilot program that allows foreign enterprises to use the yuan to invest in the country, as part of its efforts to raise the global profile of the currency.

The People's Bank of China, the central bank, issued the rules on foreign direct investment (FDI) in yuan in a statement, saying that institutional and individual investors from overseas will be able to apply for permits to make direct investment in China with the settlement in yuan.

The Ministry of Commerce also unveiled detailed definitions and application procedures for the process, explaining that applications for yuan FDI worth 300 million yuan ($47 million) or higher must be submitted to the Ministry.

The move was seen as a major step in China's ambitions to internationalize the yuan after Vice-Premier Li Keqiang pledged in August to support Hong Kong as a key offshore yuan hub and to encourage overseas companies to make direct investment in the mainland with the currency.
'Politicizing trade issues only harm Sino-US ties'

BEIJING - Chinese Vice-Premier Li Keqiang said Friday that politicizing economic and trade issues can only harm Sino-US economic and trade ties, instead of resolving the economic and employment problems of the United States.

Li made the remarks in a meeting with visiting former US Secretary of State Condoleezza Rice, while touching on the US Senate's passing of the Currency Exchange Rate Oversight Reform Act.

The bill, passed on Tuesday, is specifically directed at China's currency, which the United States claims is undervalued to make Chinese exports to the United States cheaper.

China is gravely concerned about the potential passing of the bill, Li said, noting that politicizing economic and trade issues will also obstruct the global economic recovery and sustainable growth.

"Sino-US economic and trade ties have the distinctive feature of mutual benefits," Li said.
China: Yuan bill to hurt US job growth

BEIJING - China warned the United States on Monday of a trade war if Congress passes a bill pressuring Beijing to appreciate the yuan. The warning came a day before US lawmakers are set to vote on the bill.
PBOC deeply regrets US Senate's yuan bill

BEIJING - The People's Bank of China, the country's central bank, Tuesday expressed its "deep regret" about the US Senate's currency bill that pushed China to let the yuan appreciate further.

The central bank said the US Senate's bill may seriously affect China's currency reform, and could result in a trade war between the two economies.
Pushing yuan bill risks trade war

BEIJING - With chronic financial ailments and persistent high unemployment driving thousands of protesters to the streets in New York and 50 other cities, some US lawmakers are, tediously, again trying to blame the Chinese currency instead of addressing the real reasons for the country's economic woes.

China to subsidize sales of building materials in more rural areas

BEIJING, Oct. 5 (Xinhua) -- The Chinese government will subsidize sales of energy-saving building materials in more rural areas as part of the country's efforts to improve living conditions of people in the countryside.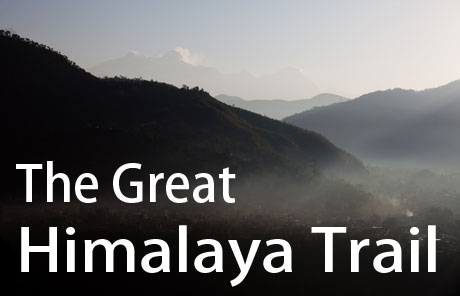 Share your China stories!

The China Daily website is inviting foreign readers to share their China stories with our worldwide audience. Please send your story with your contact information to mychinastory@chinadaily.com.cn. Photos of the author or the story are also welcome.


XinHua News
China's top political advisor starts 5-day visit to Greece

ATHENS, Oct. 23 (Xinhua) -- China's top political advisor Jia Qinglin arrived in Greece's capital Athens Sunday afternoon for a 5-day visit to the debt-ridden eurozone country.

Since China and Greece established diplomatic ties in 1972, both countries have always respected each other, treated each other on an equal basis and cooperated sincerely, Jia, chairman of the National Committee of the Chinese People's Political Consultative Conference (CPPCC), said in a written statement upon arrival.

In recent years, the two countries have deepened their mutual political trust, and have promoted mutually beneficial cooperation in various fields, Jia said.

China attaches great importance to the development of its comprehensive strategic partnership with Greece, and is ready to work with Greece to further uplift bilateral cooperation to a new level, he said.


China urges EU to recognize full-market economy status

BEIJING, Oct. 21 (Xinhua) -- China on Friday urged the European Union (EU) to recognize its full-market economy status at an early date and properly settle trade disputes amid the tumbling world economy.

"China hopes Belgium will exert its influence to push for an early recognizing of China's full-market economy status and remind the EU to be cautious on and restrain from using trade remedy measures," Vice Premier Wang Qishan told visiting Crown Prince Philippe of Belgium.
Chinese premier meets leaders of ASEAN nations

NANNING, Oct. 20 (Xinhua) -- Chinese Premier Wen Jiabao met with the leaders from Association of Southeast Asian Nations (ASEAN) member nations in Nanning, capital of south China's Guangxi Zhuang Autonomous Region, who will attend the 8th China-ASEAN Expo scheduled to open Friday morning.
China's first A380 ready to fly

China Southern Airlines held press conference in Beijing, the capital of China, on Oct. 16, 2011. It announced that the first A380 jumbo jethas passed CAAC test fly, and will fly on commercial domestic route between Beijing and Guangzhou from Oct. 18-26, 2011.
Global Times
China can counter chaos with inner calm

Proud of being the world's second-largest economy, China is, materially and ideologically, integrating into the world at an unprecedented speed. For a controversial big country, China must view the world clearly as well as its place in it.

The world has never changed so quickly as it does today: a democratic movement shatters the Middle East; an authoritarian system takes shape in Russia; resentment against capitalism prevails in the West. In one word, a pessimistic mood is pervading the planet.

Some good news lies in that the age-old world economic order is shifting, creating equal development opportunities for rising economies as well as developed ones. Though developed nations enjoy an advantageous position, shortcomings among developing countries are dwindling. As a result, no one dares to predict too hastily who will stand tall when the dust settles.


Foshan tragedy measures China's morality

Footage from a seven-minute video, in which a toddler in Foshan, a city in southern China, was hit twice by vehicles and ignored by 18 people walking by while she lay in her own blood, has stirred up fierce debate over China's moral crisis.

The public is shocked by the cold-heartedness of the 18 people who did nothing to help the girl. However, many sigh that they themselves might have been the 19th detached witness had they been there.

Cracks can be seen in the moral framework of Chinese society. According to a latest survey by the Global Times website, 88 percent of the respondents said they would have helped save the two-year old girl. It is a pity the survey ratio did not achieve a non-hesitant 100 percent.

The other 12 percent (over 990 netizens) said they would have ignored the girl. Such people live among us, and in everyday life we do not despise them for such ideas. This is why at the accident scene in Foshan, this online ratio was completely overturned – 18 left the girl in a coma, and finally one elderly garbage collector called for help.

It is not that all of China lives in a state of brutal detachment within society. Most Chinese believe bad people are still the minority here, and if an old person falls down, there is still a greater chance he or she will be saved, rather than neglected.
"How can we live with ourselves?"

CHINA
CCTV 9
News and Current Affairs
Dwelling in the Fuchun Mountains - FEATURE
China-ASEAN Expo kicks off in southwest China

NANNING, Oct. 21 (Xinhua) -- The eighth China-ASEAN Expo kicked off in the southwestern city of Nanning in Guangxi Zhuang Autonomous Region on Friday, with economic cooperation and environment protection on top of the agenda.
China, EU Emission Trading
Culture Industry Reform in China
6th plenum of 17th CPC Central Com.
The Wall Street Journal
Panetta Assures on U.S. in Asia

BALI, Indonesia—U.S. Defense Secretary Leon Panetta assured anxious Asian allies on Sunday that the U.S. will maintain its large military presence in the Pacific as a counterweight to China, despite mounting pressure at home to cut spending.
China, ASEAN Move Closer on Yuan

SHANGHAI--China is working on an agreement with the Association of Southeast Asian Nations to settle trade in yuan, the official Xinhua News Agency reported Saturday, citing a Chinese central bank official.

"It's currently underway," Jin Qi, assistant to the governor of the People's Bank of China, told Xinhua on the sidelines of the China-ASEAN Business and ...
Ma's China-Taiwan Peace Pact Balancing Act

Taiwan President Ma Ying-jeou this week performed a careful balancing act on the highly charged issue of relations with China, as he faces challengers from both ends of the spectrum. And in the process, analysts say, he may have sent a hint to Beijing as well as to voters about what growing ties between the two might involve.
A foreign target is needed to shift domestic attention away from the frail US economy. The RMB definitely fills this need. However, a funny fact is that the RMB has risen by about 30 percent in five years while the US unemployment rate has increased from 7 percent to 14 percent.
No need to sweat over Senate yuan bill - Global Times

Chamber of Commerce CEO: China Currency Bill Invites Retaliation

The head of the U.S. Chamber of Commerce warned Monday that China would retaliate by slashing prices or through other means if U.S. lawmakers press forward with legislation targeting Beijing's management of its currency.
Wen Says China to Keep Yuan Basically Stable

SHANGHAI—Chinese Premier Wen Jiabao said China will keep the yuan basically stable to avoid hurting exporters, in the highest-level statement yet from Beijing on its currency policy since the U.S. Senate approved a bill that would take China to task over the issue.
Getting Kabbalistic with the Yuan Exchange Rate

And maybe there was a subtle joke in there, too. Sharp-eyed traders noticed the pronunciation of the numbers in Thursday's rate — 6.3737 (liudian sanqisanqi) yuan to the U.S. dollar – sounds in Chinese like 有点生气生气 (youdian shengqishengqi), or "a little bit angry."

Let's hope tomorrow's parity isn't 6.7474, which in Chinese sounds like "go die, go die!"
Kaixin - They are right ...... : )
Chinese Bashing is All the Rage — But No Antidote

Let's all blame China.

The latest episode of U.S. China-bashing is a Senate measure that would call on the White House to impose unilateral and broad-based tariffs against countries with "misaligned" currencies.
Why China Has the Upper Hand With U.S. Business - VIDEO

Watching China bully Wal-Mart this week is an embarrassing reminder of a simple fact: China, the world's fastest growing major market, has the upper hand with U.S. business. John Bussey explains on The News Hub.
Asia Today: China Bites Back at U.S.- VIDEO

Asia Today: China and the U.S. remain at odds over China's control of the yuan. The WSJ's Mariko Sanchanta, Ken Brown and Alex Frangos discuss.
China Seeks to Lower Yuan as U.S. Bill Advances

BEIJING—In a defiant response to U.S. Senate approval of a bill that would pressure China to let its currency rise faster, the nation's central bank set the guideposts for the yuan substantially lower on Wednesday and warned that the bill could imperil further currency reform.

But the Chinese currency ended higher in Wednesday trading as investors took it higher within its tight trading range, underscoring skepticism that the bill will become law, and taking into account the pressures that are pushing Beijing to let the yuan rise.

The People's Bank of China, which tightly controls the yuan's trading on the ...
Fast Enough? China's Currency Record

Beijing doesn't deny that it stage manages the yuan's rise and says that some day it will let the yuan float — though it never says exactly when. Still, the yuan's rise doesn't seem as far out of whack as complaints would have it.
The Kind of Chinese Currency Manipulation the U.S. Likes

In recent days, the Chinese central bank has been intervening in currency markets to drive up the value of the yuan against the dollar while other currencies have been falling against the dollar. This is the kind of currency "manipulation," that the U.S. Treasury likes — and has taken note of privately. But it's wary of patting the Chinese on the back. That's because the only safe political position in Washington on Chinese currency issues is that Beijing isn't doing enough.
Leaders Step Up Pressure on China

U.S. leaders took swipes at China on Thursday, as the Senate voted to advance a bill to penalize countries said to be manipulating their currencies and President Barack Obama accused the country of manipulating the yuan.
U.S. Intensifies Criticism of China's Yuan Policy

WASHINGTON—U.S. criticism against China swelled in Washington on Thursday as sharp words from President Barack Obama and a Senate vote on a currency measure illustrated how Beijing's policies are emerging as an issue in next year's elections.

Mr. Obama, at a White House news conference, accused China of manipulating the yuan and taking other actions to bolster its growth at the expense of the rest of the world.
Not the Time for the U.S. to Slam China

By Nicholas Hastings

China may well be right this time.

Calls by the U.S. for Beijing to speed up appreciation of the yuan are not the solution.

In fact, slowing growth in the world's second largest economy as the global recovery continues to falter could well make matters worse.

The trouble is the U.S. is getting desperate.
Boehner on China Bill: 'A Dangerous Thing'

China may have a friend in the U.S. Congress after all.

House Speaker John Boehner on Tuesday said it was "dangerous" for lawmakers to pass legislation aimed at addressing concerns about China's currency, saying it goes well beyond Congress's responsibilities.
Senate Moves to Punish China for Yuan's Low Value

WASHINGTON—The Senate voted Monday to move ahead with a bill that would punish China for keeping the value of its currency low, a measure that lets lawmakers deflect some of the blame for the sour U.S. economy on another country.
Guest Contribution: How to Value a Currency
Arvind Subramanian

With the Senate about to take up legislation to penalize China for "manipulating" its currency and keeping it artificially undervalued, we asked Peterson Institute of International Economics economist Arvind Subramanian to explain how calculations of under- and overvaluation are made. Mr. Subramanian is the author of a new book on China's economic future, "Eclipse: Living in the Shadow of China's Economic Dominance." In recent Congressional testimony, he said China's currency was about 15% undervalued, citing work by two colleagues at PIIE.
The U.S. Politics of Dealing With China

Next week is bash-China week in Washington. Some politicians are taking up two-by-fours; others are trying to dance around the issue.
The New York Times
Nanjing Requiem — By Ha Jin — Book Review

By ISABEL HILTON

Ha Jin's novel recreates the horrors of the Japanese invasion of Nanjing.


The Impact of Deng Xiaoping, Beyond Tiananmen Square

By DAVID BARBOZA

Ezra F. Vogel has written a major biography of Deng Xiaoping, Mao's vice premier, who set China on its path of reform, but also authorized the use of force in Tiananmen Square in 1989 .


Fear of Dragons
By YU HUA

China's commemorations of the 1911 revolution say less about 1911 than about Beijing's fears.
Yu Hua's latest book, "China in Ten Words," will be published next month.
The Case for Countering China's Rise

Aaron L. Friedberg considers the growing Sino-American rivalry and calls for the U.S. to project hard power to counter China's rise.
Op-Ed Columnist
For Jobs, It's War

"The war for global jobs is like World War II: a war for all the marbles. The global war for jobs determines the leader of the free world. If the United States allows China or any country or region to out-enterprise, out-job-create, out-grow its G.D.P., everything changes. This is America's next war for everything."


Caixin Online
Wenzhou's Crash Test for Private Enterprise

The credit squeeze that shook a center of private business also underscored how badly China's needs more market reforms

Rising loan defaults in Wenzhou brought Premier Wen Jiabao to this cradle of private enterprise recently and prepared him for a State Council meeting October 12 to hammer out new financing and tax policies for small- and medium-sized enterprises.


Hong Kong Begins Offshore Yuan Denominated Gold Trade

Trading of the world's first offshore yuan denominated spot gold contracts started October 17 in Hong Kong under the newly-launched Renminbi Kilobar Gold program

(Beijing) – Hong Kong has opened the world's first offshore yuan denominated spot gold contracts, further expanding the city's role as an international hub of the Chinese currency.


African Safari: CIF's Grab for Oil and Minerals

A mysterious company introduces a new model for doing business in Africa

Editor's Note

Africa has become one of China's most important energy sources. Nowhere on the continent is this more evident than in Angola, China's second-largest oil supplier, trailing only Saudi Arabia.
Underground Rumblings, then a Financial Quake

Private, real economic activities are on shaky ground as high-rate loans, speculation and the state sector surge

A real business does not go bankrupt simply because it can't borrow money. But a money-burning speculator does.

This fact explains why it's wrong to blame the recent wave of private company bankruptcies in Wenzhou on China's monetary tightening and credit squeeze. The real story is that the companies speculated with borrowed money, and lost.


Resource-Hungry Chinese Firms Flock to Brazil

Last year's record deals by Chinese state-owned companies marked the start of a foreign investment push
Chinese investment in Brazil was a blowout in 2010 as the National Development Reform Commission (NDRC), the government's economic planner, approved projects with a combined value of US$ 12.6 billion.
Beiqi Foton to Set up Auto Plant in India

Leading commercial car maker Beiqi Foton said the move would enable the company's plans for expansion in the Indian car market

(Beijing) -- Beiqi Foton Motor Co. (SHE: 600166), a leading commercial vehicle maker in China, said October 11 that it will invest US$ 387 million to build an auto manufacturing plant in India.
Closer Look: Expensive Bluster on the Economy

Confidence in China's economic growth is important, but it must also be tempered by the realities of shifts in external demand and access to natural resources
Amid mounting debt and declining tax revenues, the United States and European nations will see negative economic growth rates, so goes the argument made by Fan Gang, renowned Chinese economist and former advisor to China's central bank. In a speech made in late September, Fan said in three to five years from now, western economies will sink into recession.
Another Sidetrack for China's Railway Reform

Plans for breaking up and marketizing China's rail system are back on the table, but it seems there's no rush to implement

Had not a high-speed train collision occurred near Wenzhou in late July, a Ministry of Railways reform plan might never have seen the light of day.
Central Bank Eyes Wider Scope for M2 Equation

'Social financing' and off-balance-sheet activity soon may be included in calculating the nation's money supply

China's central bank may fine-tune M2 calculations in a quest for a more accurate picture of the nation's money supply and to shed light on murky, off balance-sheet accounting at the nation's banks.
Child Trafficking Probe Clears Hunan Agencies

Party officials disciplined 12 officials but say government agencies did not take children to sell as orphans abroad

An official investigation into alleged child trafficking by family planning and orphanage employees in Hunan Province has cleared all government agencies of wrongdoing.
Following Ji Xianlin's River West, Then East

Eastern thought offers a valuable perspective of economic and ecological issues, proving that culture ebbs and flows

This past summer holiday, I finally read a 2006 book in Chinese written by the grand, old man of Chinese cultural linguistics, Professor Ji Xianlin (1911-2009). The title of his book crystallizes his view that culture and civilization are like a river that flows east for 30 years and then west for the next 30.
Not Too Late for Fujian's Tulou Buildings

The 400-year-old Chengqi clan home in Fujian Province's Yongding County is known as the "king of earthen Hakka buildings." Known locally as 'tulou,' it received World Cultural Heritage status from the United Nation's World Heritage Centre in 2008.
Asia Times Online
US plants a stake at China's door
By Peter Lee

United States Secretary of State Hillary Clinton has laid out a lengthy rationale of America's plans to "return to Asia". That's code for staking its claim to continued control of the Asian security dialogue and fostering instability inside and around China. Expect a decade of self-righteous mischief as a fading superpower deploys its assets to frustrate the grand ambitions of a rising regional power.


Blind hatred lurks in Western views
By Jian Junbo

LONDON - The "China threat theory" is re-emerging in Western narratives, seemingly buoyed by the pace of modernization within the People's Liberation Army (PLA) and a recent focus on the chances of military confrontation with the United States in China's backyard. More often than not, however, Western perceptions of the threat take an ill-informed trajectory that spins from the orbit of reality.


Beijing fails the American test
By Benjamin A Shobert

Failure on many counts marred China's annual report card from the United States Congress, not least the Arab Spring's test of whether Beijing could trust its own people to voice opposing views. With bad marks given on political and religious freedoms, and complaints about business practices more thorny than ever, acrimony and distrust could rock an engagement that has been a pillar of the world for several decades.
SINOGRAPH
Less nationalism builds more cultural muscle
By Francesco Sisci

Frustrated by a poor public image and squeezed by powers with less money but far stronger cultural muscle, China feels the pressure of not being able to explain itself abroad. A crucial question for the Chinese Communist Party is how to translate hard cash into soft power, and the keys are to allow more freedom of expression and to drop the heaviest elements of nationalism.
SUN WUKONG
Little Yueyue and China's moral road
By Wu Zhong, China Editor

Footage of bystanders sidestepping a two-and-a-half-year-old girl who'd been struck by a van, only to be struck a second time as she lay injured, has stirred outrage in China. There's talk of a good Samaritan law to prevent legal repercussions of intervening in instances like little Yueyue's double hit-and-run, but this will do nothing to address the apathy and greed behind China's moral decline
THE ROVING EYE
Obama, the king of Africa
By Pepe Escobar

The mineral rush in Africa is already one of the great resource wars of the 21st century. China is ahead, followed by companies from India, Australia, South Africa and Russia. The West is lagging. The name of the game for the United States and the Europeans is to pull no punches to undermine China. That's why Uganda is the perfect cover story for Barack Obama, the king of Africa, to plunge a dagger inside Islamic Africa.


SPEAKING FREELY
South China Sea: A new geopolitical node
By Prokhor Tebin
Prokhor Tebin is a PhD student at the Institute of World Economy and International Relations of the Russian Academy of Science.
For a long time, the planet's geopolitical nodes were situated in Europe, namely the Balkans and Alsace and Lorraine. For 20 years after the dissolution of Soviet Union geopolitical node of the planet was Middle East. Now it's safe to say that the new geopolitical node is the South China Sea.
Russia misses key China deal
By Robert M Cutler
Vladimir Putin signed investment agreements worth US$7 billion during what was probably his last trip to China as Russian prime minister. A $1 trillion contract for Siberian natural gas exports, however, continues to evade the Kremlin's grasp
SUN WUKONG
New leftists salute Wall Street brethren
By Wu Zhong, China Editor

China's new leftists are lending support to the Occupy Wall Street movement, viewing protesters as brethren in the anti-capitalist cause. Although authorities closed their eyes to two recent demonstrations that mark a shift from all talk to Mao-inspired action, many wonder what response would be meted out if those socialists craving an old-style redistribution of wealth were to camp among gleaming edifices in the financial districts of Beijing or Shanghai.
Taiwan's Ma bares his centennial steel
By Jens Kastner
As Taiwanese President Ma Ying-jeou reviewed a grand military parade at Taipei's celebrations of the 1911 revolution that created the Republic of China, he urged Beijing to emulate Taiwan's democratic model as the "only way" forward. The bold commitment to the republic's security undermines opposition efforts to paint Ma as China's lackey as elections near, but the mainland would never accept that its model be phased out. -
Putin enters the dragon's den
By M K Bhadrakumar

Russian Prime Minister Vladimir Putin heads to China for a two-day visit at an important time for relations between the counties, and at an even more critical junction for the United States' "Silk Road" project to extend its influence in greater Central Asia. Beijing and Moscow will certainly want to hammer out an energy deal, while working on a viable counter-strategy to Washington.
BOOK REVIEW
US-China power imbalance threatens Asia
A Contest for Supremacy: China, America, and the Struggle for Mastery in Asia by Aaron L Friedberg

Reviewed by Benjamin A Shobert

A Contest for Supremacy: China, America, and the Struggle for Mastery in Asia by Aaron L Friedberg
While arguing that a stark evaluation of Beijing's military strategy proves the United States has been overly optimistic in believing economic engagement would foster democracy, this book makes no alarmist predictions of China pursuing global hegemony. However, to alter deep-seated patterns of power politics drawing the countries toward conflict, the US needs to rebalance its China relationship by urgently addressing its own economic and political dysfunctions.
INTERVIEW
Eagle and dragon lock claws in mid-flight

Benjamin A Shobert talks to Aaron L Friedberg, the author of A Contest for Supremacy: China, America, and the Struggle for Mastery in Asia

America's focus on the emerging challenge posed by China was first distracted by the "war on terror" and then the 2008 financial crisis, says author Aaron L Friedberg. In the meantime, Beijing advanced economically, developed asymmetric capabilities and grew assertive. China may not want to conquer Asia. However, it could extend a preponderant political influence over the region with dire consequences for the US.
THE ROVING EYE


An extreme traveler, Pepe's nose for news has taken him to all parts of the Pepe Escobar globe. He was in Afghanistan and interviewed the military leader of the anti-Taliban Northern Alliance, Ahmad Shah Masoud, a couple of weeks before his assassination


Subscribe to 'The Lion Awakes'
NEWS FEED
& Receive a Daily Summary of the International News about China
Subscribe in a reader
"The Real China is made by Chinese mothers and grandmothers, from each individual family's hard work," says Xue Xinran
Insights into China's
Society & Culture

China Themes
Insights into China's Society & Culture
Yuan Revaluation & Internationalisation
Kaixin Mini Google Search Engine
Research China
Kaixin has a wealth of archived news & articles on all aspects of China going back to 2008.
You can SEARCH the WWW via Google but there is no QUALITY CONTROL of the articles.
This can waste a lot of time.
You can SEARCH a particular online publication, but then you would miss out on the cross section of publications that Kaixin collates.
PLUS Kaixin has an extensive archive of background information about China.
ALL of the News & Articles in Kaixin are substantive and come from well-respected sources - each Article has a Link back to the original source.
Enter a Search Term in an area that interests you and see what comes up
Kaixin Site Search